Location
The Studio, Level 6
Sydney Startup Hub
11 - 17 York St
Sydney, NSW 2000
Australia
Description
The Studio Women's Network: The Ephemeral Woman
featuring
Women working in Virtual Reality / Augmented Reality / Mixed Reality, Holograms and Sound.
Hear stories from female entrepreneurs and startups in VR / AR / MX, Holograms and Sound.
You'll have an opportunity to build deeper connections across the network of female entrepreneurs in Sydney, NSW and beyond.
If you are unable to attend in person, you're invited to be part of this event via our live stream and interactive Q&A.
Please RSVP to attend this FREE event either, via our live stream or in person at The Studio (Australia's first Media Technologies Incubator) located at The Sydney Startup Hub.
Schedule:
6pm: Welcome drinks and canapes, The Studio Dining Room
6:30: Welcome from The Studio and Karen Clark, Telstra Broadcast Services
6.40 - 7.10pm: Speakers (BIO's below):
Kate Armstrong Smith, CEO/Co-Founder Omelia
Alex Young, Founder and CEO, awe

Rita Arrigo, Chief Digital Advisor Microsoft and Advisory Board Member at The Institute for Drone Technology™
7.10pm – 7.30pm: Panel discussion and audience Q&A.
7.30 - 8.30pm: Networking drinks and canapes by Chefin, The Studio Lounge
9.00pm: Event finishes
Please note: This event is live-streamed on Facebook, allowing you to watch from your device. Interactive live Q&A from the Regional NSW Hubs or your device. Please follow our Facebook page to be updated when the live stream starts.
Speaker Bios:
Kate Armstrong Smith, CEO/Co-Founder Omelia: Kates team developed a revolutionary new way to model story and are starting to contribute to the next revolution in content creation - emergent interactive narrative which is having an influence on every sector from amateur content creators to Hollywood studios and to special computing operating systems.
Currently advising traditional distributors and production companies on complex story world design, as well as working with new media and gaming companies on interactive narrative Kate and her team have worked with some of the largest content creators in the world including Amazon Studios, Apple Studios, and major gaming companies
She has over 20 years experience in dynamic content development and media asset management for festivals, TV, AR/VR film and Live Events and is the designer of award-winning audience development schemes, holds an MBA in Screen Business and a Churchill Fellowship for focussing on the unique needs of audiences, and how the surging youth content creators are completely changing world culture.
Alex Young, Founder and CEO, awe: Alex is the co-founder and CEO of "awe" - the first self-service platform in the world to support the creation of true Augmented Reality & Virtual Reality experiences all on the web, on any device with no app downloads. Supports image webAR, location-based webAR and interactive 360° and VR. awe is used across marketing, education & training, enterprise, cultural, real estate, government and civic globally.Her mission is to revolutionize and democratize augmented reality by bringing it web browsers and billions of smart and wearable devices.
She has over 12 years of Augmented Reality research and development and speaks regularly on AR, VR and crafting compelling user experiences in these mediums and both the challenges & opportunities these and other emerging technologies present. She is a passionate advocate of using technology for good in education and training and exploring new ways of engaging learners in these mediums.
Rita Arrigo, Chief Digital Advisor Microsoft and Advisory Board Member at The Institute for Drone Technology™
Rita is a passionate Digital Advisor for emerging technologies, such as Artificial Intelligence, Data, IoT, Blockchain and Mixed Reality. She is driving programs of change that transform and create sustainable futures for the way we live, work and play. As an AI Ambassador drives many AI for Good Initiatives, including Smart Inclusive Cities, Diversity, Sustainability, advancements in Genomics, agriculture, manufacturing, finance and Humanitarian aspects.
To join The Studio Women's Network mailing list please complete this form.
We love collaborating! To sponsor The Studio Women's Network in 2020, please get in touch: hello@thestudio.org.au
To speak at one of our events or suggest a theme or topic: events@thestudio.org.au
Please follow our Facebook page to be updated when the live stream starts.
Karen Clark, Head of Sales, Aust/NZ at Telstra Broadcast Services will be joining us and will open our event.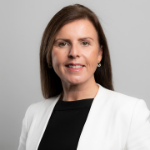 Thank you to Telstra Broadcast Services, Telstra Enterprise for your support with this event!
About The Studio Women's Network:
The Studio Women's Network holds quarterly events built around a theme or topic, featuring female tech startup founders and entrepreneurs.
Our goal is to encourage more women to work in technology and STEAM. The under-representation of women working in technology fields is well documented. Due to its media, communications and creative industries focus, The Studio can play a big part in activating women's involvement with technology and tech startups.
Visibility is key to encouraging the next generation of women to build tech startups and work in STEAM sectors (Science, Technology, Engineering, Arts and Maths). Creating networks, championing women and providing role models are key to assisting women on their road to success.
It is the mission and vision across all initiatives of The Studio to actively promote, inspire, recruit and foster women's involvement.