Description
THREE experienced specialists
ONE incredible case study
CREATIVE collaboration
MAJOR announcement

Build confidence in yourself and learn how to grow your business or idea. Expect to be out of your seat, talking with others and participating! Breakfast in a bag included - with all the caffeine you need.
You will discover how to:
speak clearly, concisely and compellingly

partner with others so that you can work more impactfully

promote yourself with confidence through storytelling
Our focus is on clear, concise messages and equipping you with tips, tools and techniques that you can apply in your life and your business straight away.

You will feel energised and confident about the next steps to take to be your best and to grow your business or idea sustainably.
Who should attend?
> Entrepreneurs and start-up founders
> Business owners
> Teams from small to medium businesses
> Students, teachers and facilitators
> Anyone wanting to develop themselves and their idea
Organiser of The Strive Project
ABOUT YOUR PRESENTERS
Strive Project is brought to you by Robyn Pulman, Bruce Williams and Julie Coulthard in collaboration with the students and staff of TAFE Queensland East Coast.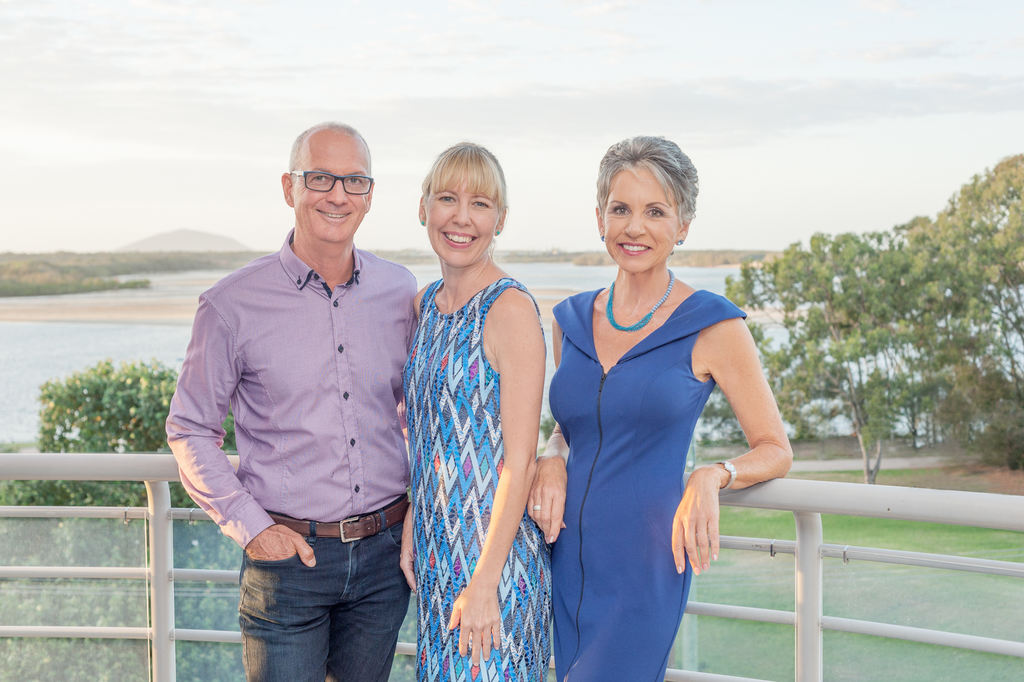 About Robyn

Have you ever felt sick before a presentation or been so nervous that you can't hear a word you say?
Is struggling to find the right words at the right time holding you back in your career?
Do you have an amazing idea that you want to 'sell' to the world yet you cannot articulate your offering?
Is your dream to stand on stages and inspire yet you don't know where to begin?
Hello, I'm Robyn. After 15 years working internationally in senior regional marketing roles and then 20 years developing leaders, I decided to focus on Speak for Impact - to help you speak clearly, concisely and compellingly in any situation.
Long story, short. Your ability to speak for impact is essential to your success.  
When you work with me, it is not just about words and expertise; it is about helping you find your voice and your authenticity; exploring the emotion behind your message and delivering it in a manner that is unique to you.
About Bruce
Do you wish you had an inspired team to help you turn your vision into reality but the thought of being a "leader" leaves you in a cold sweat?
Are you exhausted doing everything yourself yet you're holding off bringing more people on board because you're afraid you won't be able to handle all those other "egos"?
Have you been burned in the past trying to collaborate with others and now you don't know who to trust?
Hello, I'm Bruce. My speciality is helping people understand how other people tick so they can work together with less stress and more "yes!".
Let me show you how easy it can be to partner with exactly the right people to help you grow your business. Together, we can fast-track your people-skills so you can make connections quickly and create a support team perfectly suited to who you are and what you want to do.
If you want to go fast, go alone. If you want to go far, go together. With the right people around you, you'll be more relaxed, resilient and productive. With the right partners, you can take action with confidence, clarity and impact. Remember, "we" is always more powerful than "I".
About Julie
Are you an entrepreneur or business owner who has a great solution and story to share yet you don't know where to begin?
Do you struggle with how to build your reputation, tap into relevant communities and grab media attention?
Is your budget so restricted that you don't believe you can afford professional support?
Are you fearful around someone stealing your idea if you get it out there?
Hello, I'm Julie. I get a massive buzz from showing how easy and affordable public relations support can be. I love helping entrepreneurs and business owners share their story, develop their reputation amongst consumers, investors and grow their business impactfully.
Together, we plan and roll out your 'stories', introducing you to the key influencers in your world. With our guidance, you will attract the right attention with targeted messages aligned with your vision and business goals.
THANK YOU TO #SCRIPT
We are immensely grateful for the funding and support which made this event possible via #SCRIPT (Sunshine Coast Regional Innovation Program). Thank you Coby Sullivan, Anne Lawrence and all the #SCRIPT Committee for giving our project the green light! Learn more about #SCRIPT at http://digitalsunshinecoast.com.au/script