Event Information
Refund policy
Refunds up to 30 days before event
Eventbrite's fee is nonrefundable.
The ultimate support group for marketing sponsorship managers
About this event
The Sponsorship Lab for Brands helps organisations understand what's really happening across the sponsorship landscape by bringing together Brand and Sponsorship managers from across the world. 
The Sponsorship Lab for Brands brings together sponsorship leaders from across Australia - and the world - four times/year to connect, collaborate and validate their decision making. By coming together, sponsorship teams are kept up to date with the latest insights, best (and practical) practices, and a deeper understanding of how to ensure sponsorships are delivering their true value.
The Sponsorship Lab is the perfect connection point for industry peers conducting marketing activities that include sponsorships, partnerships and relationships to contribute to business outcomes. I have not found a better environment for connecting on common topics in this marketing space. 
Sharon Green, Head of Media, Advertising and Sponsorships, Sanitarium
Benefits of attending previous labs have been identified as:
Saving resources & energy by applying best practices learned from others in the room;
Solving problems quicker by leveraging the experience of other participants;
Gaining an understanding from a trusted group of peers who is best to work with when it comes to agencies, suppliers and partners;
Increased confidence that the challenges they are facing are shared across the industry
Improving skills, knowledge and confidence of those within their own businesses by bringing insights back to their business. 
2020 Membership Inclusions
Opportunity to bring your specific challenges to the group to work out a solution
Ability to make strong connections with the best of the best - participation will be capped to ensure meaningful connections can be made
Hear first about sponsorship experts looking for new opportunities or new roles  
All memberships are transferable - if you can't attend, you can send someone from your business to attend in your place
All learnings shared with the group in an exclusive member only Linked In group
"The Sponsorship Labs are a great forum to workshop ideas, network with fellow marketers from varying backgrounds, and spark innovative ways to problem-solving. I would highly recommend his sessions to anyone working in the sponsorship space."
Pio Liwanag, Advisor - Latrobe University Sponsorships
Dates
Thursday, February 25th
Thursday, May 27th
Thursday, August 26th
Thursday, November 25th
All sessions will run from 1:30 pm-5:00 pm.
For more information, click on this link and watch the 98 second video or contact Adrian at adrian@adrianbaillargeon.com or +61 423 782 970.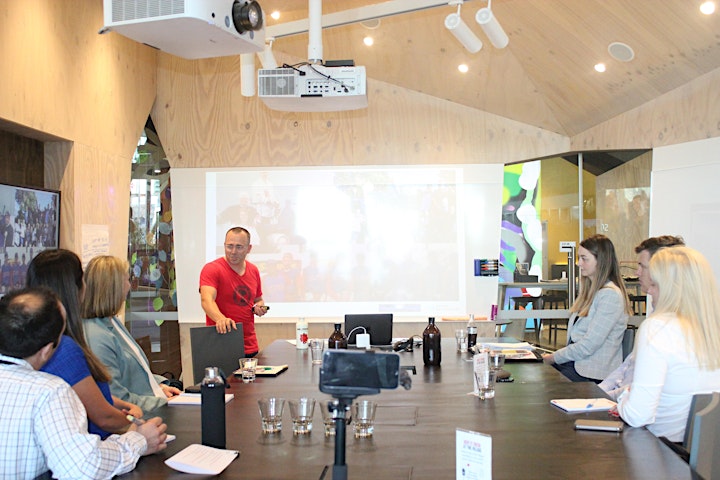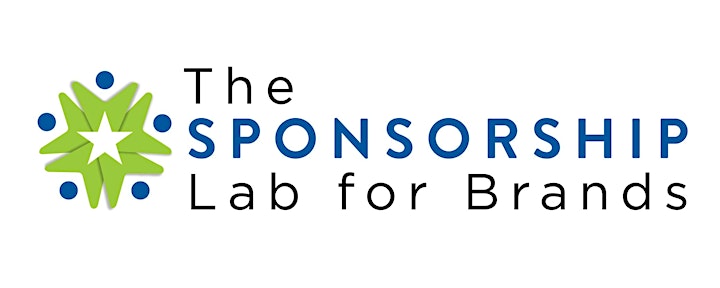 Date and time
Location
Refund policy
Refunds up to 30 days before event
Eventbrite's fee is nonrefundable.
Organiser of The Sponsorship Lab for Brands 2021
Adrian Baillargeon is a facilitator, speaker, trainer, mentor and executive coach. He helps teams & individuals make meaningful progress by connecting them and doing the "together" bit better. If you believe your team can collaborate more effectively and move forward quicker, it is worth having a chat with Adrian.  
After 17 years of working in the corporate - including eight years in brand and sponsorship marketing - he realised, regardless of industry or company, many brand and sponsorship teams experience simiilar challenges. He's seen some of them shared at sponsors conferences hosted by rights holders, however the opportunity to have more open conversations, share learnings and opportunities can benefit this unique and specialised group of professionals in many ways. Hence the creation of The Sponsorship Lab for Brands. 
Organisations will benefit from his 17+ years of leading teams, facilitating programs and working closely with external partners across Canada and Australia. His experience spans across marketing, sales and partnership management across the corporate, community and sport environment.
Adrian is an optimist. His energetic approach inspires organisations and leaders to deliver better outcomes quicker, increase engagement and reduce the stress related to workplace drama. He is a specialist in getting people to open up. Adrian helps teams drop their guard, say things sooner and have realer conversations. Now this sounds quite serious - rest assured, he also likes to have some fun!