Location
Tugun Village Community Centre
414 Coolangatta Road
Tugun, QLD 4224
Australia
Refund policy
Contact the organiser to request a refund.
Eventbrite's fee is nonrefundable.
A transformational comedy show to help your love life.
About this event
"Hilarious Characters, Captivating Songs, Inspirational Love Story."
​
"Brilliant!! 5 stars ***** "
​
"This isn't just a comedy show, it's transformational theatre."
​
"You will be laughing one minute, deeply moved the next."
Clare Elizabeth Dea is an international peformance artist, speaker and writer. She has been travelling her one woman shows around Australia for the past 3 years.
The final performance of her transformational comedy 'The Spiritual Love Gurus' will be held on the Gold Coast on the 31st July.
The show will start promptly at 5pm with a 20 minute interval.
Tickets - $32.74
VIP Tickets - $67.55
VIP TICKETS
Clare is holding her signature workshop 'Rock The Stage' on Sunday 31st July at 10am - 4pm.
This is an epic opportunity for people in Northern NSW and QLD to work with Clare and learn the fundamentals of 'The Creative Freedom Technique.'
If you purchase a VIP ticket if gives you access to the show and workshop.
More information below about Rock The Stage.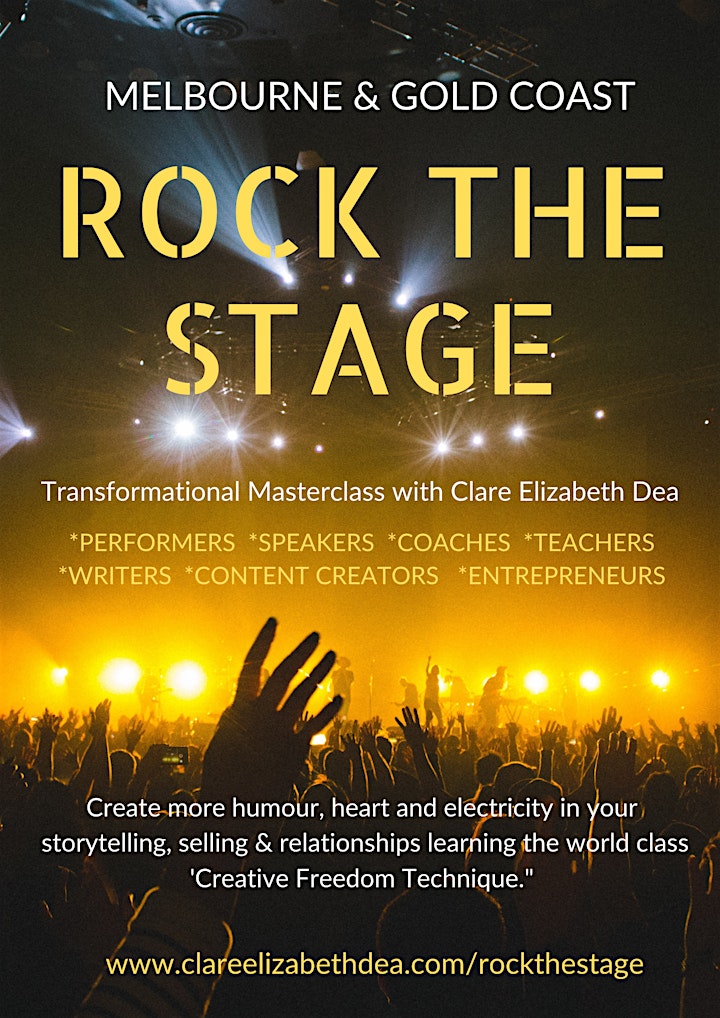 ​Rock The Stage is an epic transformational workshop series to take your storytelling, selling and relationships to the next level. By bringing more humour, heart and intimacy to your creative expression, you will captivate your audience in a powerful way. Whether you are a performer, speaker, writer, coach, facilitator, content creator or creative entrepreneur this work is revolutionary. You will unleash your unique voice and unearth your creative gold.
In this one day immersive you will be introduced to the fundamentals of "The Creative Freedom Technique." Bringing together a range of world class modalities including the famous 'Meisner Acting Technique,' 'Committed Impulse' 'Voice Dialogue' and 'Structured Improvisation.'
Combining effective performing arts practices with holistic principles, your creative potential has no limits.
SUCCESS STORY
I recently worked with Clare Elizabeth Dea over a six month period and it is without a doubt one of the most transformative learning experiences I have been a part of.
​Clare is a tremendous facilitator who walks the walk and leads with love. Her ability to find the voice inside of you and to amplify this is second to none. You are at a crossroads now. Imagine a world where you reach the potential you know you have deep inside you. Clare will help you get there but be prepared to do the work!
Steve Brophy - Writer, Podcaster and Teacher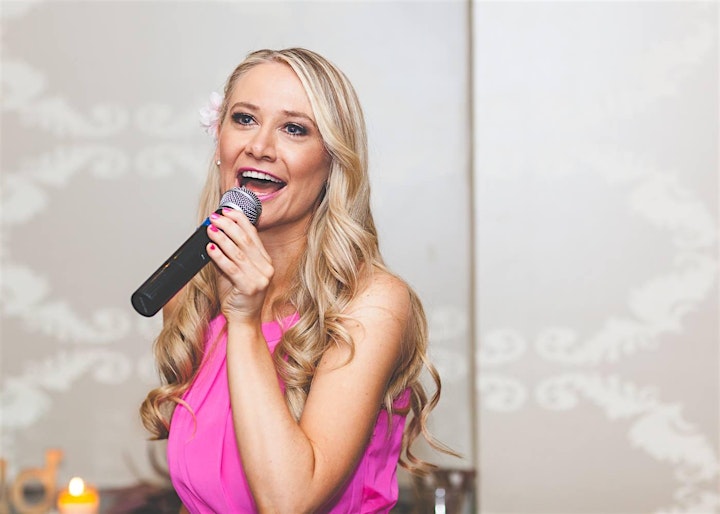 Hi, I'm Clare Elizabeth Dea,
With 25 years experience facilitating workshops and performing on many sets and stages, I feel deeply moved to share what I have learnt with other creative hearts.
​
I am passionate to help you create more humour, heart and electricity in your storytelling, selling and relationships.
​
I've called this workshop series 'Rock The Stage' because there are practices I have learnt as an actor, comedian, singer, inspirational speaker and creative mentor that have helped all areas of my life.
​
Not to mention the career breakthroughs and empowered partnerships in love and business I have seen come from my clients in years of teaching this work.
​
This one day immersive is an introduction to my intensives and retreats.
​
You will walk away from the one day immersive with the fundamentals of 'The Creative Freedom Technique.'
​
These practices stem from a range of modalities.
​
My biggest influence has been training as an actor in London at 'The Actor's Temple.' My teacher Tom Radcliffe was taught by the famous New York acting teacher Sanford Meisner before he died in the 1990s.
​
Tom mixed his Buddhist teachings with the craft of acting which resonated with me deeply.
​
I have now blended together my love of the Meisner Acting Technique, Voice Dialogue Psychotherapy, Comedy, Improv, Tantra, Alexander Technique, Dance and Singing to create a modality to help you experience complete creative freedom on the stage and in your relationships.
​
Whether you are a diva or only new to the stage, this course will invite you to embrace the beginners mind and step deeply into the present moment.
​
A range of creatives come to me for help in the following areas
*Public Speaking
*Singing
*Comedy
*MC / Presenting
*Pitching / Sales
*Social Media Videos
*Facilitating Workshops
*Acting (TV, Theatre and Film)
*Zoom Presentations
*Romantic Relationships
*Social life
A lot of creatives also come to me with one or more of the following challenges
*Struggling to make more money from their craft
*Struggling to unearth their creative gold
*Lacking inspiration to take action on their creative nudges
*Anxiety
*Perfectionism
*Inner Critic having a field day
*Writer's block
*Struggling to sell their creativity
*Feeling alone in their creative pursuits
*Stuck with an upcoming speech
*Putting together a show
*Struggling to access their creative genius by themself
This course is also for people who crave more connection to creative community. This course will bring together like minded people together to co-create and collaborate with.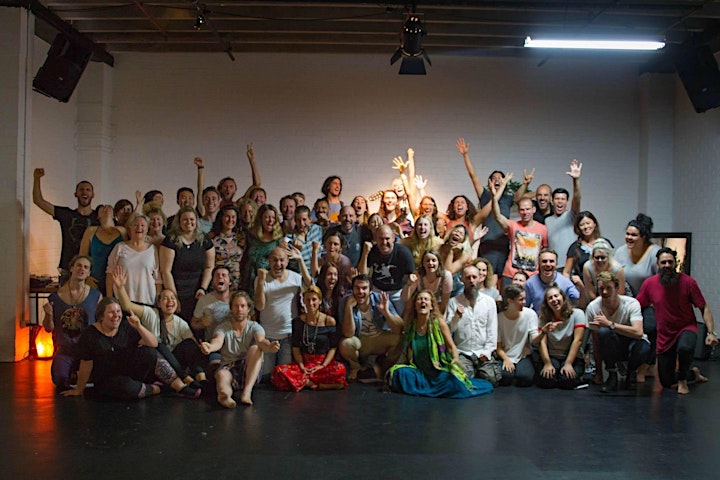 This course is also for people who crave more connection to creative community. This course will bring together like minded people together to co-create and collaborate with.
SUCCESS STORY
'What an eye-opening, heart-opening and body awakening experience. Through her playful curiosity, gentle acceptance and carefully selected, expansive exercises, Clare welcomes us back to our most generative, generous selves.
​I've done a full University Degree in Creative Writing and never felt such a sense of authenticity between my mind, body, spirit and the sheet of paper in front of me.
​If you want to tap into the wisdom of not only your mind, but your body, your soul and something that only the synergy of collaboration can create, I couldn't recommend Clare's works more.'
​Naomi Hill - Coach & Writer
My appearance on Studio 10. This work totally revolutionised my relationship with myself and my body. It gave me the confidence to come out to the world and share my story of only developing one breast.
SUCESS STORY
It is impossible to put into words how much I have learnt with Clare Dea. She really has helped me to make amazing changes to my life inside and outside of my career. Before beginning the training, I was doing work as a creative, but a large portion of the time felt like I was not reaching full potential or freedom in my work and often felt blocked. After beginning the training it wasn't long before I started to feel big changes in my work, almost like gates opened inside me and allowed me to freely and joyfully tap into my creativity on many different levels. I am now working professionally as a songwriter and performance artist.
Charlie Thorpe - Professional Singer
When is 'Rock The Stage'?
Sunday 31st July
​
10am - 4pm - Introductory Workshop
​
5pm - A live performance of comedy show 'The Spiritual Love Guru.'
Where?
Tugan Village Community Centre, Gold Coast
(10 min drive to the NSW border)
Who is this one day immersive for?
* Creatives
* Writers
* Singers
* Actors
* Comedians
* Poets
* Speakers
* Podcasters
* Coaches
* Workshop Facilitators
* Online Marketers
* Entrepreneurs
VIP TICKET - $66.50
Any questions about the show or workshop please email clareelizabethdea@gmail.com
Or check out website www.clareelizabethdea.com