Increase your confidence in public speaking. Learn the craft, refine your existing skills, and gain valuable stage-time experience.
About this event
The Speechpower Course
4 Week Intensive Public Speaking Course
The Speechpower Course is an intensive, transformational four-week public speaking course where you develop freedom to express yourself, competence in the craft of public speaking, and confidence in yourself.
Whether you are a beginner or an expert speaker, to be a truly powerful, authentic, and confident communicator you need to learn the craft of public speaking, receive expert mirroring and mentoring, and have stage-time experience. You also need to understand what prevents you from confidently expressing yourself, realise what you unconsciously do that undermines your personal power and presence, and finally, be shown how to let go of unconscious holding (how you hold yourself back, down, or in) that prevents you from being fully self expressed.
"The Speechpower Course is a dynamic, transformational experience where you gain confidence, fine-tune your speaking style, and find freedom to fully express yourself."
Conducted over a four week period, with four two-three hour course sessions to attend, you learn the craft of public speaking, gain valuable stage-time experience, and experiment with new ways of being and communicating.
You deliver prepared and impromptu speeches. You receive constructive feedback on every speech — your existing skills are highlighted as are the areas where you can improve. You are given expert analysis on your personal presence and somatic presentation. You also receive mentoring in-between sessions.
It's a safe, experimental, and intimate (4-6 participants only) space for you to discover what undermines your confidence and personal power, what prevents you from freely and authentically expressing yourself, and how to let go of layers of conditioning, protective walls, and psychological blockages.
Irrespective of your starting point, by the end of the four weeks your growth is evident to you and obvious to others.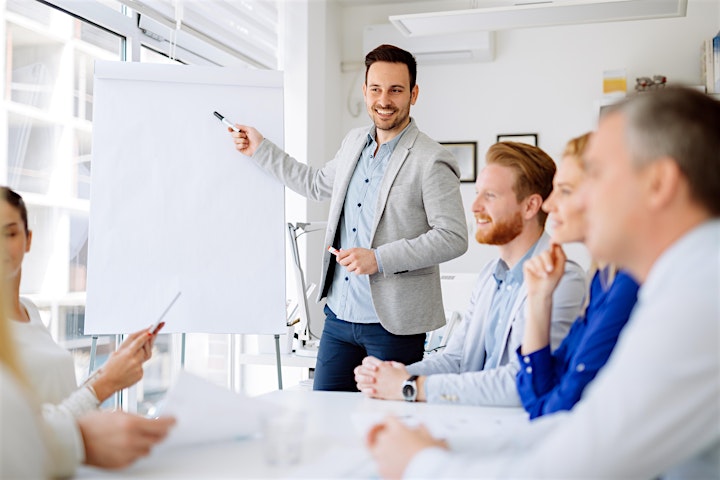 You learn how to:
Control your nerves and overcome your fear
Project authority, authenticity, and confidence
Speak so people always listen
Communicate persuasively and influence others
Speak off the cuff (impromptu)
Recover from mind blank
Become a charismatic speaker
You also learn how to:
Evoke emotions in your audience
Use your body language to enhance your message
Tell compelling stories to make a memorable point
Always add value to your audience
Structure your message
Engage your audience
Plus more…
What is included?
Pre-course phone consultation
4 course sessions to attend (2-3 hour duration each session)
3 x individual coaching/mentoring sessions (phone) between course sessions
Course Dates – Nov 2021
Tuesday 23rd Nov 6:30pm – 8:30pm
Tuesday 30th Nov 6:30pm – 8:30pm
Tuesday 7th Dec 6:30pm – 8:30pm
Tuesday 14th Dec 6:30pm – 8:30pm
(The finish time is flexible, sometime between 8:30pm and 9:30pm.)
Course Fees
November 2021, February & March 2022 courses:
$495 (full fee has been reduced by a $1000 Covid subsidy)
Arpil & May 2022 courses:
$595 (full fee has been reduced by a $900 Covid subsidy)
The Speechpower Guarantee
We know that by the end of The Speechpower Course you have loads more confidence in public speaking and your public speaking skill level has dramatically improved. How do we know it? Because it happens to everyone on every course!
You are fully protected by our money back guarantee. If at the end of the course you feel your confidence and/or skill level has not improved let us know and you are refunded your course fee in full.
We're proud to say none of our clients have asked for this because all of our clients are thrilled with their results and delighted with our service. We aim to keep it this way. Your success is guaranteed.
What happens next?
Make your booking then text us on 0417 344 150 to let us know you have booked in. We promptly arrange a time with you for your pre-course phone consultation.
or
If you want to talk to someone about your personal situation and challenges and find out how The Speechpower Course will address your specific needs, or simply find out more, contact Jacqueline on 0417 344 150 for a confidential and free chat.
Organiser of The Speechpower Course: A 4 Week Intensive Public Speaking Course
We are passionate about your communication -- public speaking and interpersonal. We specialise in transforming people into powerful communicators.
Join us if you fear public speaking or if you are already an expert communicator. No matter what your level of expertise or confidence, we will take you from where you are and transform your communication into speechpower. Our events are positive learning environments -- fun, supportive, and experimental. It's the perfect space for you to grow in.