THE SOUL PROJECT: New Year, New Perspectives - featuring International Natu...
Description
New Year - New Perspectives.... and an absolute PHENOMENAL lineup! Featuring International Natural Food Chef & Hay House author Danielle Shine, along with 'The Voice' finalist Amber Nichols! On top of the fact we have the pleasure of hearing from these fabulous people - we are raising money for the Eden Monaro Cancer Support group.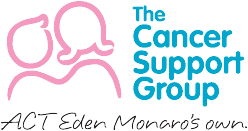 Start off the evening by grabbing yourself a glass and listening to the beautiful voice of Amber Nichols, finalist from 'The Voice'!
You will hear all about changing your perspectives, mind, body spirit - to change your life!
Holisitic Coach Blair Kelly will be guiding you on the power of the mind and how your perception shapes your reality. Blair will discuss tools and strategies to retrain your patterns at an unconscious neurological level - to change your perspectives, in turn helping you create new patterns and perspectives that will serve your happiness. Through these tools and changing your perception, you'll understand how perception is projection - what we perceive we project onto others. What we think about we bring about... so are you ready to visualise your dream self?
Kate Pamphilon, Complementary Medicine Practitioner and all-round energy guru will focus on the topic of the new year being an opportunity for reflection and focus. What do you wish to discard; that which no longer serves you? Likewise, what's your vision for 2017 - what do you plan to take with you and what do you wish to draw in? It's easy to list extrinsic desires such as a house, a car, some new Jimmy Choo's. Yet, have you asked yourself - "what are my intrinsic goals?"; indeed, the very meaning behind core values, health and wealth. Kate will be looking at how our mind-body connection and the workings of our cells reflect the process of positivity or negativity, abundance or lack. She'll also have some fun sharing common emotional and mental patterns behind parts of the body, highlighting what your body is trying to tell you! If you're struggling with a particular pain or troublesome spot, then join Kate in a fun Q&A! Together, we'll expand our perspectives.
Then, the wonderful, inspirational and AMAZING Danielle Shine will be talking food, food and more food - what is your perspective on food? We are so lucky to have Danielle in our line up whilst she is back in Canberra!
Tickets will sell fast for this one, so grab yours now and share the love!