Description
Having trouble getting evidence into practice?
The Solution Room is a dynamic and interactive half-day designed to provide pragmatic solutions to your challenges in getting evidence into practice.
Our esteemed panel of speakers will give you 'real-world' insights during their presentations. As a 'think tank' they will then respond directly to questions around challenges during the panel discussion. Their aim is to provide practical solutions for you in your clinical setting.
Our panel of speakers are prominent international speakers in evidence implementation. You'll also hear from local clinicians who will provide an overview of their evidence-based implementation projects, their challenges and solutions.
Meet our speakers, network over a supplied lunch and get back to work inspired and armed with solutions!
ABOUT THE SPEAKERS: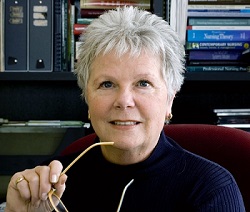 Professor Margaret B. Harrison RN PhD, | Queen's University School of Nursing
Margaret Harrison is Professor Emerita, Queen's University School of Nursing, Canada. Her practice–based research program on continuity-of-care for complex health populations led to the field of knowledge translation. Using guidelines and other evidence tools was an instrumental strategy in designing interventions to improve continuity. In the last 15 years, she received > $4.6 million in national research funding and her work in evidence-based practice was awarded the Queen's Basmajian research medal. Her scholarship in nursing and KT includes 135 peer-reviewed papers, 16 book chapters and >150 presentations at international and national conferences.
Professor Harrison established the first North American centre of the Joanna Briggs Institute (2004). Under her leadership as Principal Investigator the Queen's Joanna Briggs Collaboration received 5-years national funding (CIHR) focused on evidence use in patient safety.
As Principal Investigator and lead developer of CAN-IMPLEMENT she shares the theory and research in the development journey to bring this rigorous, practice-based based approach to the JBI to assist others in adapting and implementing evidence.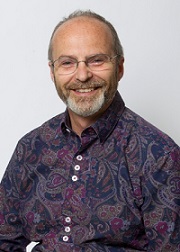 Professor Ian Graham | University of Ottawa
Ian Graham, PhD, FCAHS, FNYAM is a Professor in the School of Epidemiology, Public Health and Preventive Medicine & the School of Nursing at the University of Ottawa, Adjunct Professor in the School of Nursing at Queen's University and Senior Scientist in the Clinical Epidemiology Program of the Ottawa Hospital Research Institute.
Professor Graham's research focuses on knowledge translation (the process of research use) and conducting applied research on strategies to increase implementation of evidence-informed practice (including practice guidelines) and policy. He is co-originator of the Ottawa Model of Research Use; the Practice Guideline Evaluation and Adaptation Cycle; the Knowledge to Action framework; and a founding member of the international ADAPTE collaboration. He has published over 280 peer reviewed articles and is co-editor of Turning Knowledge into Action: Practical Guidance on How to Do Integrated Knowledge Translation Research (2014), Knowledge Translation in Health Care (2013, 2nd edition) and Evaluating the Impact of Implementing Evidence-based Practice (2010) and co-author of CAN-IMPLEMENT©: Planning for Best-Practice Implementation (2014). Professor Graham has been twice awarded a Queen Elizabeth II Jubilee Medal for contributions to research.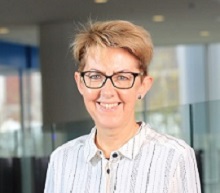 Gill Harvey BNurs PhD | Professorial Research Fellow, Adelaide Nursing School, University of Adelaide
Gill has a professional background in nursing; previous posts in the UK include working as the Director of the Royal College of Nursing's Quality Improvement Programme, Director of the National Institute for Health and Care Excellence (NICE) National Collaborating Centre for Nursing and Supportive Care and Professor of Health Management at Alliance Manchester Business School, University of Manchester. She came to the University of Adelaide in 2013, initially on a visiting post, prior to taking up a position as a Professorial Research Fellow. Her research interests are particularly focused on implementing research-based evidence into clinical practice and health care delivery. In 2014, Gill was named as a Thomson-Reuters highly cited researcher in the Social Sciences category for her work on knowledge translation and implementation.
This event will commence at 8:30am for coffee & registration with presentations commencing at 9:00am. Please arrive and take your seat no later than 8:50am.
A light lunch will be served after the event in the Ground Floor Foyer. Please provide any dietary requirements during registration.
Registrations close Sunday 8 April.
If you have any questions, please feel free to contact JBI at jbieducation@adelaide.edu.au