Event Information
Location
Wildflower Pavilion
Fraser Avenue
Kings Park, WA 6005
Australia
ARE YOU READY P E R T H ?
About this event
IT'S EVENT TIME!!!
𝘾𝙤𝙢𝙚 𝙖𝙣𝙙 𝙝𝙚𝙖𝙧 𝙛𝙧𝙤𝙢 𝙨𝙤𝙢𝙚 𝙤𝙛 𝙩𝙝𝙚 𝙢𝙤𝙨𝙩 𝙨𝙪𝙘𝙘𝙚𝙨𝙨𝙛𝙪𝙡 𝙥𝙚𝙤𝙥𝙡𝙚 𝙞𝙣 𝙄𝙨𝙖𝙜𝙚𝙣𝙞𝙭!
This incredible line up will share their wisdom on what it really takes to build a successful Isagenix business.
Learn about growing yourself & your team, our incredible products, our new Simple System PLUS Product and Business Panels.
Grab your team, grab your friends and join us at The Social Collective Perth!!!!!!
Saturday May 21st 11am-1pm
𝙀𝙫𝙚𝙣𝙩𝙨 𝙖𝙧𝙚 𝙬𝙝𝙚𝙧𝙚 𝙩𝙝𝙚 𝙢𝙖𝙜𝙞𝙘 𝙝𝙖𝙥𝙥𝙚𝙣𝙨 - 𝙚𝙫𝙚𝙣𝙩𝙨 𝙖𝙧𝙚 𝙬𝙝𝙚𝙧𝙚 𝙡𝙞𝙫𝙚𝙨 𝙘𝙝𝙖𝙣𝙜𝙚 - 𝙮𝙤𝙪 𝙙𝙤 𝙣𝙤𝙩 𝙬𝙖𝙣𝙩 𝙩𝙤 𝙢𝙞𝙨𝙨 𝙩𝙝𝙞𝙨!!
Please bring your own chair as we'll be sitting outside under the trees in the gorgeous fresh air.
Tag your team, fill your cars......let's goooooo PERTH!!!!!!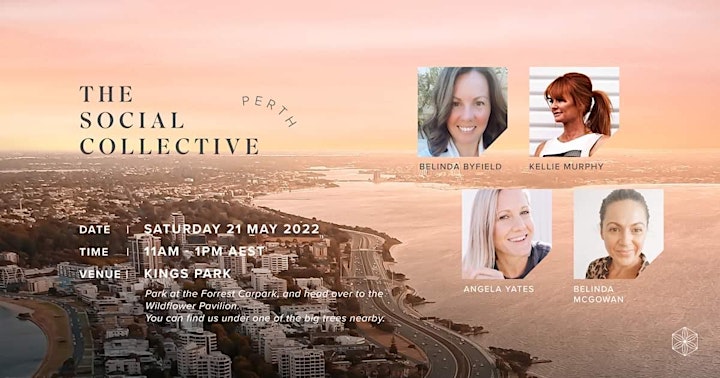 Date and time
Location
Wildflower Pavilion
Fraser Avenue
Kings Park, WA 6005
Australia