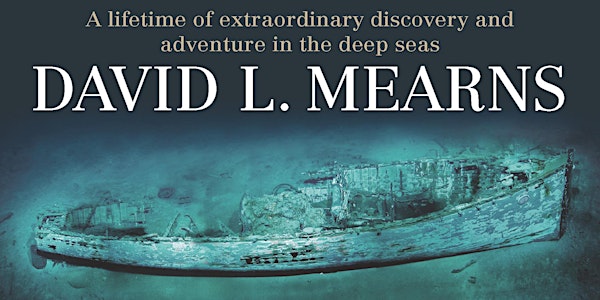 The Shipwreck Hunter David Mearns: Lecture and Book Launch
Location
Australian National Maritime Museum
2 Murray Street
Sydney, NSW 2000
Australia
Description
David Mearns is one of the world's most pre-eminent shipwreck hunters.
He has found some of the world's most fascinating and elusive shipwrecks, from the deep-water searches that led to him solving the 66-year mystery of HMAS Sydney, to the final resting place of the mighty battlecruiser HMS Hood, to the shallow reefs of a remote island that revealed the crumbling wooden skeletons of Vasco de Gama's 16th century fleet.
Join David for an intimate evening of stories of the mighty ships that sank - and of the deep-water detective work to find them: from the man who found them.
David Mearns will also be launching his new book, The Shipwreck Hunter, of which early copies will be available.

The Shipwreck Hunter details the extraordinary techniques, the painstaking research and the mid-ocean stamina and courage needed to find a wreck kilometres beneath the sea, as well as the moving human stories that lie behind each of these oceanic tragedies.
Part detective story, part history and part ocean adventure, it's a unique insight into a hidden, underwater world.
Join David Mearns for an exclusive evening at the Australian National Maritime Museum, amongst some of the most iconic objects of Australian maritime history.
General Information
Includes: refreshments (a glass of wine and nibbles)
Enquiries: phone +61 2 9298 3646 or email members@anmm.gov.au.
Our Plan Your Visit page has everything you need to know about a trip to the museum.
Not a member yet? Joining is easy. Find out about the many benefits now.