Description
As a professional woman, are you taking charge of your career and leveraging your leader brand for career success?
If you're reading this right now, there's a chance you know that you need to start getting clear about the value of your personal brand and how to position yourself and your brand for the future of work.
Gone are the days of having a "typical" linear career path. The "Job for life" ceases to exist.
As we look to the future, leaders need to be agile, continuously adapt, engage with others in that process, and most importantly retain their core sense of identity and values.


Why is now the time to focus on this?
Our world of work is about to experience a seismic shift. We are living through a fundamental transformation in the way we work.

Women hold only 32% of senior management positions in Australia and its time to change that.

Your BRAND is your asset - help you transition smoothly between roles, teams and organisations which is imperative to your career progression.

The pace of change in business is accelerating and competition for the right talent is fierce. The need to be fluid, mobile and adaptive has never been greater.

How you position your personal brand today will determine your future career success. It's your time to step into your power to avoid getting left behind.
That's why I created, "The SELF Leader Brand Map"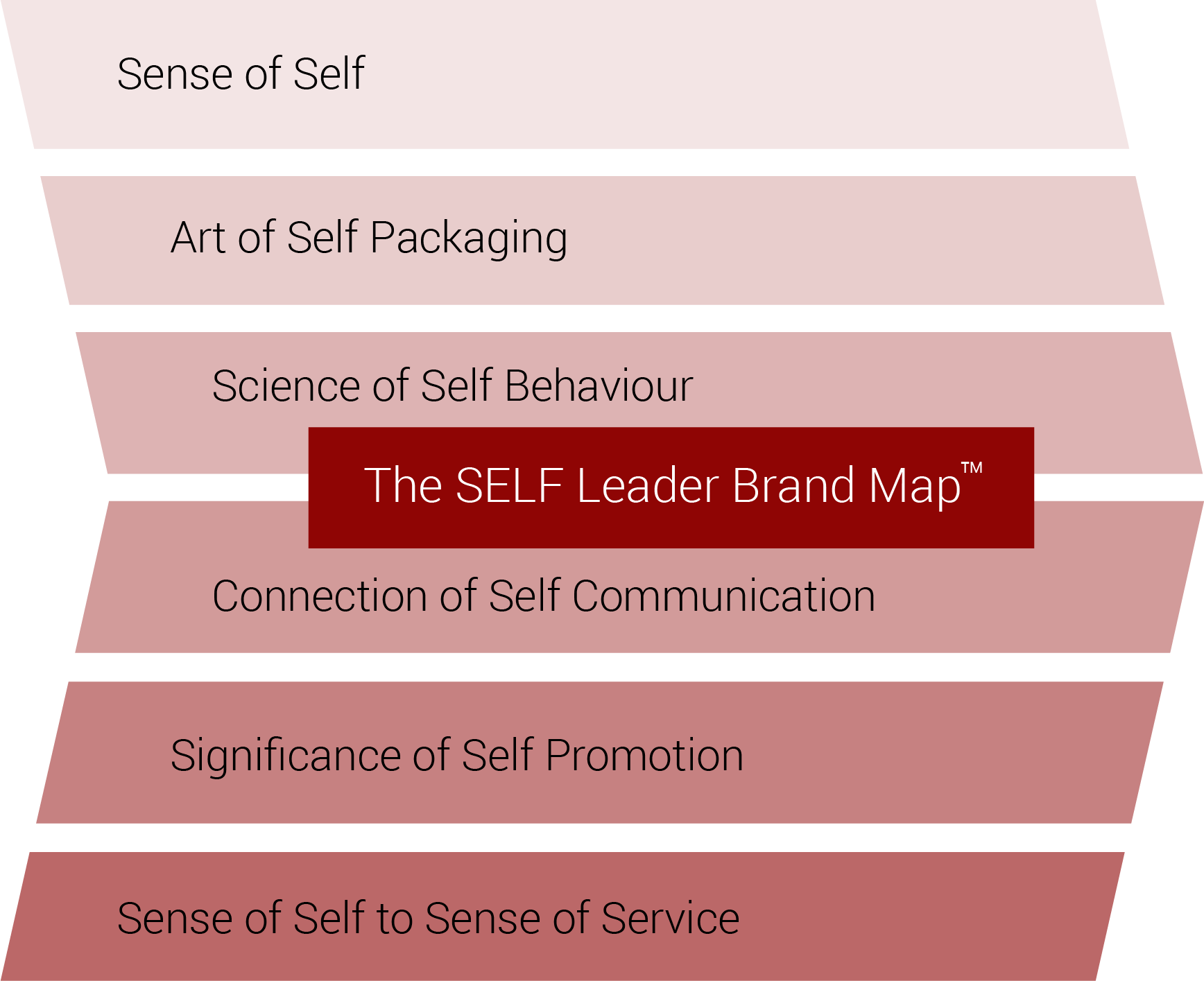 It's a map that takes you through a self discovery journey of harnessing your LEADER BRAND that will move you from a state of feeling undervalued and invisible to a state of being empowered, confident and ready to super charge your LEADER BRAND and career.


Who Is This Program For?
This one day intensive program has been designed for the emerging leader who aspires to lead a team or already leads a team and wants to increase their business impact, grow their influence and boost their leadership brand.


This Program Is For You If You Want To
Be

recognised

as the confident and talented woman you are.

Be in flow everyday seeking to share your knowledge and feeling fulfilled.

Bring your feminine power and leader brand to the table where everyone listened to your ideas and implemented them.

Be able to wake up, get dressed with ease and feel authentically confident, ready to play a bigger game and be given a seat at the table.


Frequently Asked Questions
I'm keen to enrol. How do I sell it to my manager?
As a first step, you should sit down with your manager to discuss the program. Before your discussion, we suggest you print your most recent performance review and the program outcomes. Please contact us and we'll
offer you a guide on how you can ask for your organisation to support you on this program.
Is there a money back guarantee?
We are committed to all our clients. We will gladly offer a 100% money back guarantee if you've demonstrated application of the techniques and feel you have not received enormous value from this one-day intensive program.
What Is the Cancellation Policy?
Full refund of registration fee with more than 28 days notice. (no refund after this point)

You may register a colleague or friend as your substitute at no extra cost if you notify us at least 5 business days before the program.

If you do not attend and do not make prior arrangements with us to cancel your registration or transfer it to a substitute, you will be charged 100% of the registration fee.
Date and Time
Location
Refund Policy