Description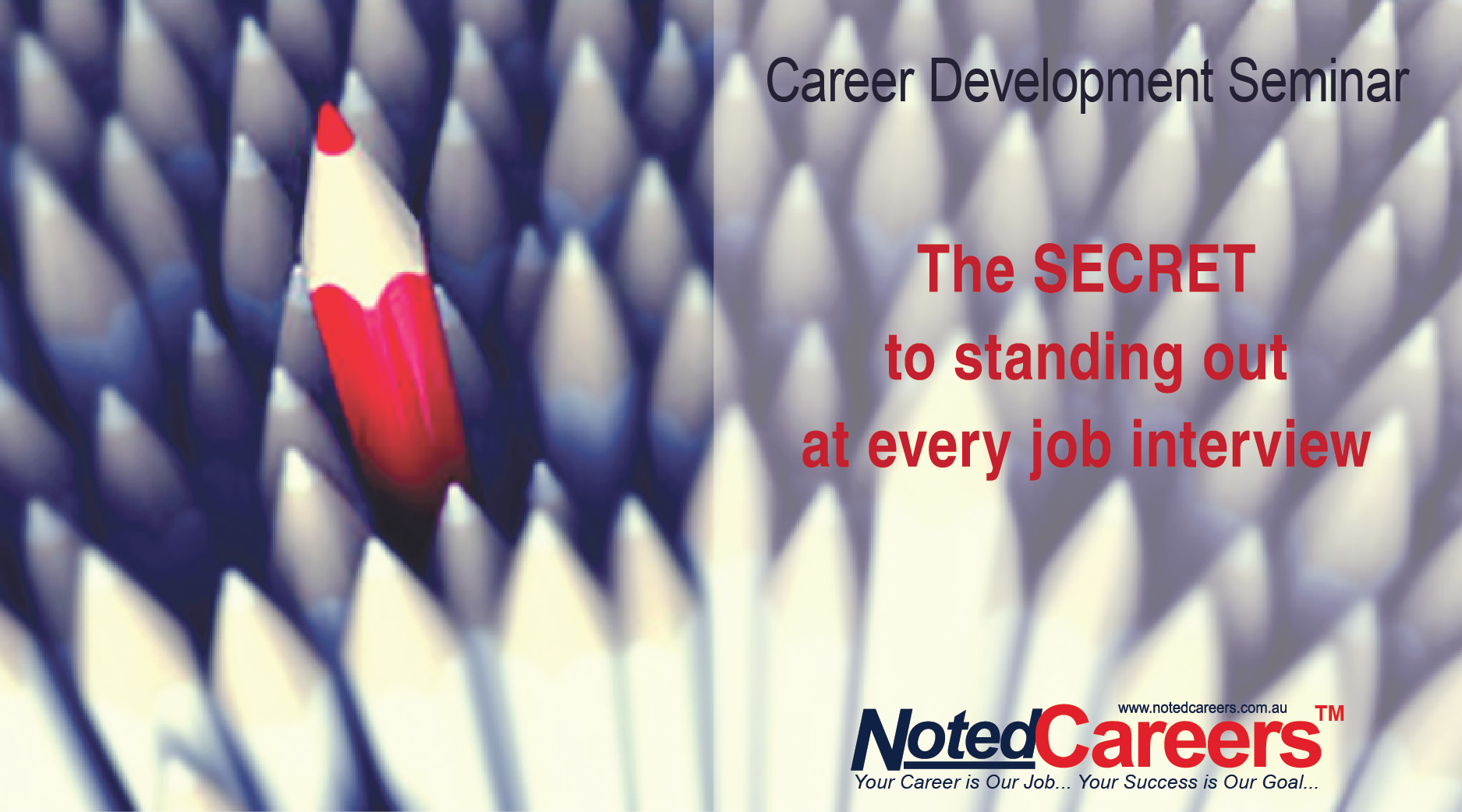 Hundreds, sometimes thousands of people apply for the same job. How can you stand out from the crowd?
"If you don't want to be treated like just another piece of paper waiting to be filed or tossed, figure out a way to stand out from the crowd" - said an expert recruiter.
The question is how to prepare yourself to be different and become the best candidate.
NotedCareers proudly presents the second seminar of 2016 Career Development Seminar Series titled:
The SECRET to standing out at every job interview
Time: 1.00pm – 3.00pm
Date: Saturday, 19 March 2016
Venue: NotedCareers Office, level 1, 90 William Street, Melbourne VIC 3000
*First timer offer only* - Send an email with your full name, mobile number and your resume to booking@notedcareers.com.au to claim a FREE ticket to our seminar!
Also, bring your own questions to discuss during our Q&A and networking at the end