The Science & Research Breakfast Seminar: Nick Kaye presents 'An Ecosystem, Satellites and a Stage: Setting up Sydney's School of Entrepreneurship'

Wednesday, 5 April 2017 from 7:30 am to 9:30 am (AEST)
Event Details
The NSW Chief Scientist & Engineer
invites you to join her at The Science & Research Breakfast Seminar
Wednesday 5 April 2017
Mr Nick Kaye 
CEO, Sydney School of Entrepreneurship
presents:

AN ECOSYSTEM, SATELLITES AND A STAGE: SETTING UP SYDNEY'S SCHOOL OF ENTREPRENEURSHIP

Twelve months in the making, the new Sydney School of Entrepreneurship is about to open its doors. Its aim is to support progressive entrepreneurialism and spur on Australia's startup culture.
The joint venture between the state's public universities and TAFE NSW has the potential to place Sydney and NSW at the epicentre of entrepreneurship in the Asia-Pacific, and put Australia on the startup map.
The prestigious school will target bright, energetic, creative and committed students from a range of disciplines, and teach them practical entrepreneurial skills as part of their uni degree or TAFE course - skills that are also key to building the workforce of the future.
Modelled on the esteemed Stockholm School of Entrepreneurship, and headed up by its respected former CEO, Melbourne-born Nick Kaye, the Sydney school will hope to replicate the Swedes' success.
More than a third of all graduates from the Stockholm School of Entrepreneurship have successfully launched startups, including two high-profile 'unicorns' valued above $1billion.
Nick Kaye will share his hopes for the $25 million NSW Government-led initiative when he presents: An Ecosystem, Satellites and a Stage: Setting up Sydney's School of Entrepreneurship.

BREAKFAST SEMINAR
The 2017 Science & Research Breakfast Seminar Series is held in the Strangers' Function Room at Parliament House of New South Wales, Sydney. Guests are required to undergo routine security screening.
Where: Parliament House of NSW. Entry via Macquarie Street, Sydney.
Time: Breakfast, tea and coffee will be served from 7.30am. Seminars will commence at 8am sharp and conclude by 9am. Tea and coffee will also be available afterwards.
RSVP: By Friday 31 March 2017.
For further information email: science.research@chiefscientist.nsw.gov.au or call (02) 9338 6616.

Mr Nick Kaye, CEO of the Sydney School of Entrepreneurship                                        
Having earned a reputation as a leading figure in entrepreneurship both globally and in Australia, Nick Kaye brings more than 20 years of experience to his role as the founding Chief Executive Officer of the Sydney School of Entrepreneurship.
Prior to joining the Sydney School of Entrepreneurship, Kaye was the Executive Director and Chief Executive Officer of the Stockholm School of Entrepreneurship for a decade. Kaye's tenure saw the school build its world-class reputation for educating students who have gone on to achieve extraordinary business success, including three start ups worth more than US$500 million each.
His key initiatives included a unique interdisciplinary collaboration between Sweden's five leading universities representing medicine, technology, business, design, law, and the natural sciences; the introduction of an innovative new curriculum; exchange programs with distinguished universities around the globe; and an annual series of international conferences and events.
In 2013, on behalf of Stockholm School of Entrepreneurship, Kaye accepted the prestigious Global Consortium of Entrepreneurship Center's (GCEC) Award for Exceptional Activities in Entrepreneurship Across Disciplines, and he now sits as a judge for future GCEC awards.
Possessing a global perspective, Kaye has initiated, contributed to, and presented at conferences and workshops in more than 22 countries.


Privacy: Any personal information provided to the Department is voluntary and protected by the Privacy and Personal Information Protection Act 1998 (NSW) and the Health Records and Information Privacy Act 2002 (NSW). The Department does not condone the sending of unsolicited commercial electronic messages as defined by the Spam Act 2003 (Cth.). Please refer to our privacy policy for more information and your rights to access and correct the information held. If you wish to unsubscribe, please click here.
Disclaimer: This e-newsletter contains information including data, documents and images prepared by the Office of the NSW Chief Scientist and Engineer. While the information has been formulated with all due care, the Department does not warrant or represent that the information is complete, accurate or up to date. The information is subject to change without notice.

When & Where

Parliament of New South Wales
6 Macquarie Street
Sydney, NSW 2000
Australia

Wednesday, 5 April 2017 from 7:30 am to 9:30 am (AEST)
Add to my calendar
Organiser
Office of the NSW Chief Scientist & Engineer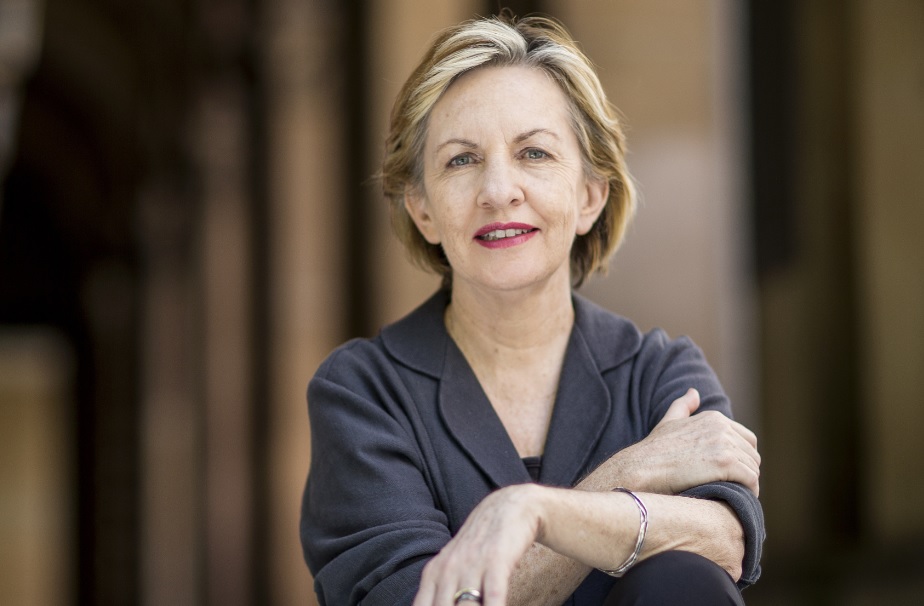 Professor Mary O'Kane AC
Professor Mary O'Kane AC is the NSW Chief Scientist & Engineer, a company director, and Executive Chairman of O'Kane Associates, a Sydney-based consulting practice specialising in government reviews and research and innovation matters.
She is also Chair of the boards of the Cooperative Research Centre for Spatial Information, the Space Environment Management Cooperative Research Centre and the Institute of Marine and Antarctic Studies at the University of Tasmania. She is also a director of the New Zealand Antarctic Research Institute, Capital Markets Cooperative Research Centre and Business Events Sydney.
Professor O'Kane was Vice-Chancellor and Rector of the University of Adelaide from 1996-2001. She is a former Chair of the board of the Australian Centre for Renewable Energy, a former member of the Commonwealth's Review of the National Innovation System, the Australian Research Council and the Cooperative Research Centres Committee, the board of FH Faulding & Co Ltd and the board of CSIRO. She is a Fellow of the Academy of Technological Sciences and Engineering and an Honorary Fellow of Engineers Australia.
The role of the Chief Scientist & Engineer
The Chief Scientist & Engineer, a three day per week position, has two main aspects:
1)      to foster and encourage a lively state innovation system particularly by promoting productive links between business, the professions, universities and government
2)      to provide independent advice on how to address (often wicked) policy problems that involve engineering or science. Examples include coal seam gas, sea level rise, road tunnel air quality and coal dust emissions.
As NSW Chief Scientist & Engineer, Professor O'Kane consults widely with academia, industry and government to ensure knowledge and research can be adapted and used to benefit NSW.
She gives many speeches in her role promoting and encouraging innovation, research and development in NSW.
Professor O'Kane produces a large number of reports containing government-commissioned advice on various policy issues.
The Science & Research Breakfast Seminar: Nick Kaye presents 'An Ecosystem, Satellites and a Stage: Setting up Sydney's School of Entrepreneurship'