A fun and explorative day learning all about the science of flow, optimal performance and helping others access flow.
About this event
Why join us:
Do you want to be the best possible leader, coach or teacher? No matter your experience or expertise you probably recognise you have more potential. Perhaps you find working with others effortful, or you look at other leaders and coaches who seem to be able to get better results and wonder what they are doing differently? If you know that you could have a bigger positive impact on those you interact with, then this one day programme is for you.
Drawing on the latest neuroscience surrounding optimal performance, world champion coach Cameron Norsworthy from The Flow Centre, and professional adventure athlete Hazel Findlay will guide you through specific techniques that are used by coaches working with the highest levels of professional athletes, senior executives.
The programme:
The style of the event is highly experiential and action-learning orientated. We will use games and exercises to practice the learning points and ensure you have practical coaching skills to take away. In addition you will have Q&A time with Cameron and Hazel.
Content:
The Flow Model: understand what flow is from a scientific and experiential perspective
Stress and fear management: learn the mental management skills required to stay calm and focused
Emotional Regulation: How to understand and manage your emotions
Coaching and Teaching: techniques to help others access flow.
Who is this course aimed at?
This programme is suitable for anyone with leadership, coaching or personal training responsibilities for both groups and individuals, in either a formal or informal setting. This includes business, sport, professional or educational settings. Come and meet an amazing group of open-minded and experience-focused professionals!
Who are Cameron & Hazel?
Cameron Norsworthy is a coach, keynote and TEDx speaker, author and CEO of The Flow Centre. Cameron has been a junior British tennis player, and awarded the Outstanding Academic Achievement Prize for reports surrounding flow and performance. Cameron has coached numerous World Champions, leaders, entrepreneurs, and high profile military personnel. Cameron's is managed by his agent Curtis Brown and publisher MacMillan.
Considered one of the best female climbers in the world, professional climber and mental skills coach, Hazel Findlay, has been climbing for 24 years. Hazel has been British junior champion six times, the first British woman to climb a trad route at E9, and free El Capitan in Yosemite. As a coach Hazel has worked with people from all walks of life including competitive athletes, new climbers, business clients, musicians and artists
What others have to say.
"The lessons I have taken from our discussions in which I use in the daily life are priceless." Nathan Charles – Australian International Rugby Player
Hazel's approach delivered a smart and simple synthesis of concepts with real emphasis on practical application. The fog of knowledge translated to the clarity and satisfaction of small, manageable and meaningful action. Coaching with Hazel was totally worthwhile and made an impact that will last."— Rachel Hoyland
"Cameron gave an exceptional presentation about Flow which really resonated with me. Cameron backed this up with evidence-based research and a few good stories!" Kathryn Netherwood – School Principal
You certainly created an excellent environment for our team to engage and make an even contribution. Great work, thank you." – David Scott, CEO
"Flow has a multi-faceted effect on our lives, whether it be surfing a Pipeline or in our relationships. Cameron certainly is offering us an opportunity to wake up to our own states of Flow." – Tom Carroll – three-time World Champion and voted one of the top 10 greatest surfers of all time.
"Hazel has helped me with developing approaches to deal with distraction, fear, uncertainty, and helping me realise that my thoughts are not myself, and also to see the value in getting out of my comfort zone." – Anonymous, Professional athlete
Cameron is an exceptional public speaker who has a unique ability to captivate an audience and keep them engaged. His relevant knowledge in matters of reaching optimal performance (through Flow) is outstanding." – Carolina Asenjo – International Marketing Manager, EIT. Event: Graduate Gala
"Cameron delivered an inspiring talk about Flow to a varied audience at OIST from researchers to community members. It summarized the neuroscience of Flow in a way that was accessible to all.  I enjoyed his talk very much and feel it has already made a difference in my own life" Dr Loretta White, Clinical Psychologist, Ganjuu Wellbeing Service, Okinawa Institute of Science and Technology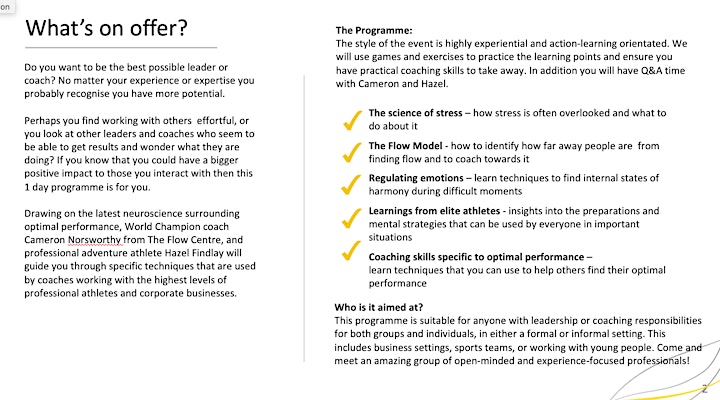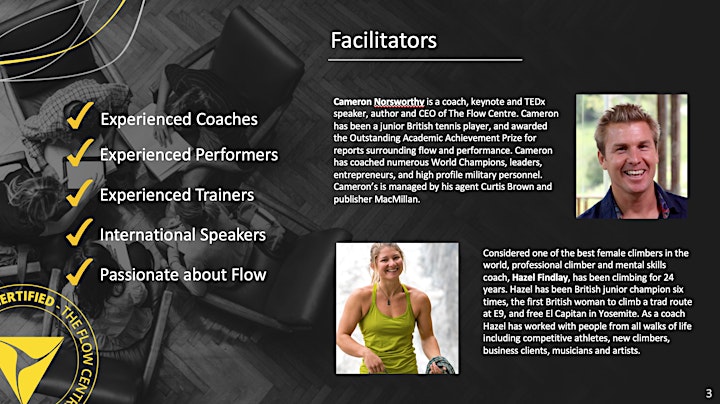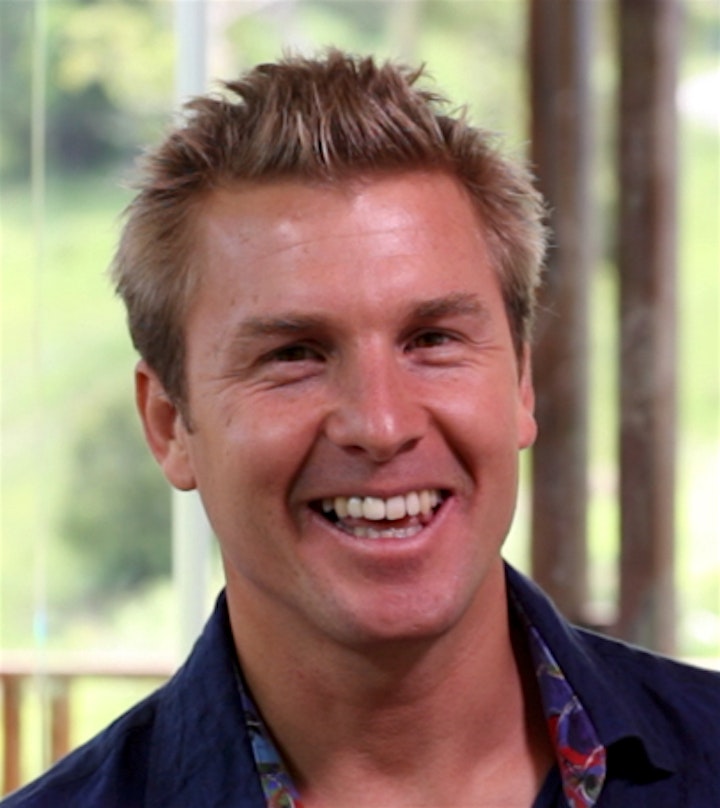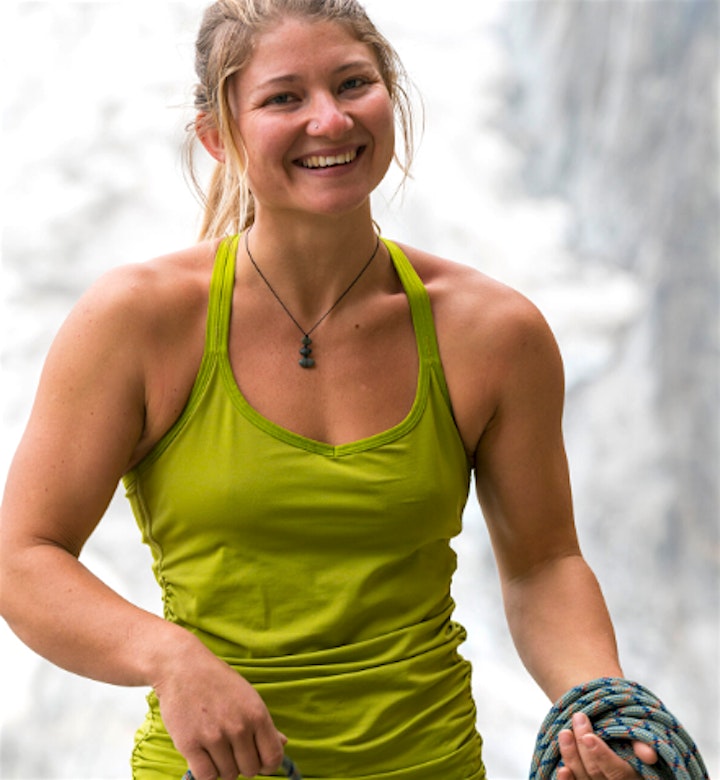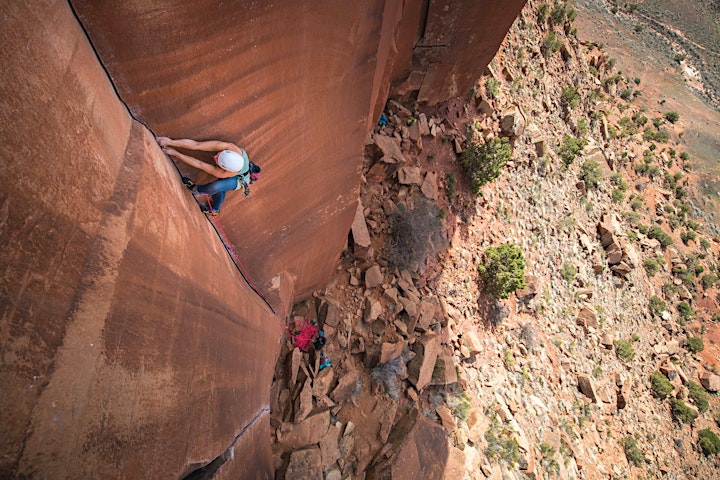 Organiser of The Science and Practice of Optimal Performance