A chance to examine the roots of who we are and what we believe, incorporating key ideas from a number of philosophical traditions.
About this event
Join Milligram and The School of Life for a chance to get together and to take in some food for thought. 
From the after-dinner speeches of Ancient Greece to the salons and coffeehouses of the Enlightenment, some of history's greatest discussions have taken place in casual surroundings.
This event is an opportunity to step out of your small talk comfort zone and allow your mind to be expanded by the people you talk to. 
Using a combination of short talks and structured discussions, a special guest speaker from The School of Life will lead you through an adventurous session of big ideas and eye-opening perspectives. One which creates space to share ideas, ask questions and reflect on the world around us. 
CONVERSATION MENU

Cocktails - Introduction
First Course - Self Love and Self Knowledge 
Second Course - Socrates - 'Know Thyself'
Third Course - Ralph Waldo Emerson - 'Trust Thyself'
Fourth Course - Simone de Beauvoir - Self and Freedom 
Dessert - Closing, Open Discussion & Post-Conversation Playlist
The aim of this Conversation is to stimulate intellectually engaging discussion in a light-hearted social setting. Some of the themes addressed are deeply philosophical, aiming to introduce participants to new concepts and schools of thought and broaden their perspective, while others aim to address personal experiences and problems.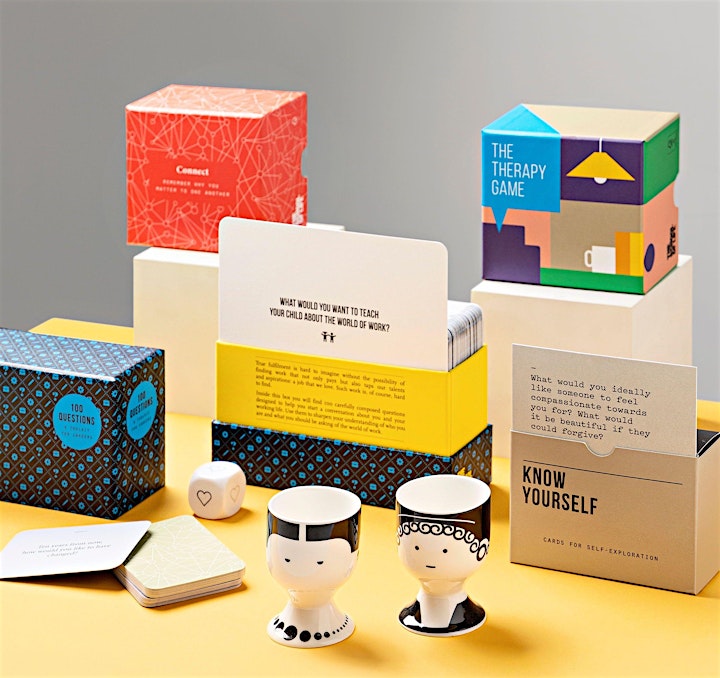 Organiser of The School of Life Workshop - Conversation on Identity and Self-Knowledge