You are invited to the Sandwich Generation Seminar Series
About this event
Come join us over two nights -
Tuesdays 22nd March and 5th April at 6.30PM
"Let's talk about end of life"
This two part series aims to empower The Sandwich Generation so they can access care, resources, support and connection as they face end of life conversations.
Once again Jean Kittson will facilitate the event over two nights. This time examining end of life conversations and strategies to support older loved ones, bringing humour and heart to these difficult conversation
Part 1. What is an end of life conversation and when should it start
Part 2. Unpacking living with loss.
We will explore the complexities, conversations and preparation for end of life, including presentations from:
• A/Professor Gonski and Southcare team as they share their current work around - Advance Care Planning and End of Life
• NSW Trustee and Guardian - what you need to have in place
• Calvary Health Care, Palliative Care Nurse – quality, care and choice
• Grief and Bereavement Social Worker SESLHD -living with loss
• Relationships Australia NSW – conversations with family or loved ones and conflict resolution
Each event will also feature a Q&A panel that will take your questions
COME JOIN US.
For further details please call: 9710 0892 or
E: vhughes@ssc.nsw.gov.au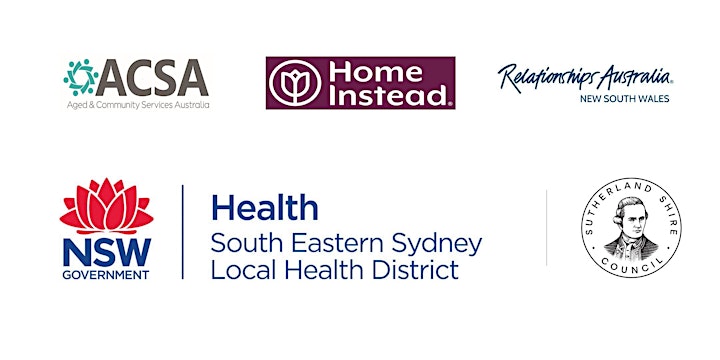 Organiser of The Sandwich Generation - Let's talk about end of life.