About this Event
Journeying through Indonesia from the crowded points of Bali to the isolation of The Mentawai islands, this film captures the joys and the pains of surf exploration, and the rewards that stay with you long after the journey is over.
Surfing is an amazingly visual and spiritual pastime, and although we experience these visions and feelings first hand every time we hit the water, our stoke can be further fuelled by videographers who capture these experiences vividly and powerfully.
This is a story about splashing colour into your life by breaking away from the mould and following your dreams. As wave sliders, we are inspired to travel the globe in search of perfect waves but the deeper we look and the further we go, we realise that its not about finding that perfect slide...its about the people we meet and what we find along the way and how these experiences change us deep within.
Most of our lives are written from birth on a timeline driven by monetary success and expectations. This distracts us from the real life that exists all around us. The world is so full of colour, with so many things to see and experiences to be lived… The Salt Trail explores a lifestyle of liberating our souls through travel and surfing.
~
Join us for this fascinating and illuminating evening of film, live music and chocolate tasting!
~
CHOCOLATE TASTING with CHOW CACAO
Chow Cacao's delicious organic, raw, vegan chocolate bars are made from fair trade and sustainably sourced ingredients. Handmade in our home town Byron Bay and hand-wrapped in nostalgic golden foil. The mix of classic and funky flavours will bring you back to your childhood, when coconut roughs and golden foil were a thing! Their simple and iconic packaging is inspired by the 70's surf culture here in Byron Bay.
LIVE MUSIC with LUKE BENNETT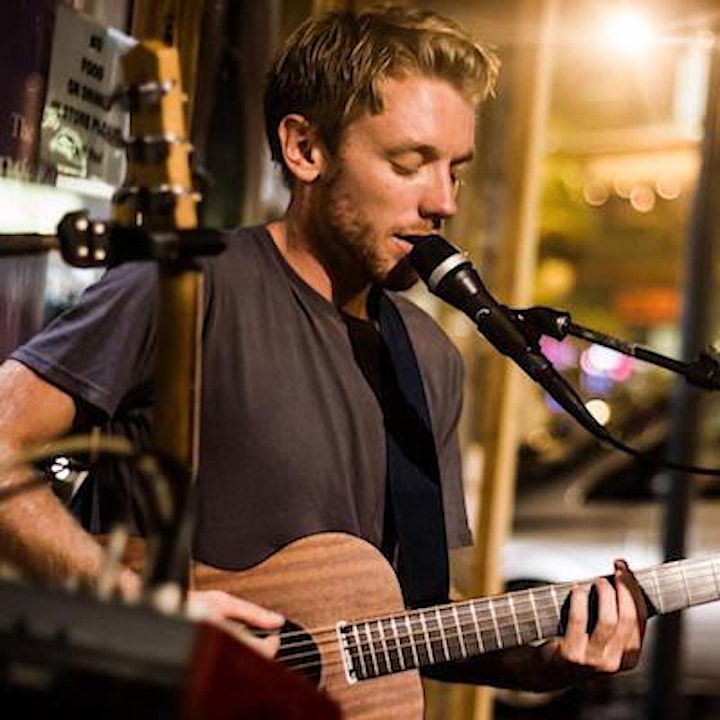 After having grown up falling asleep to the sounds of Fleetwood Mac, Tracy Chapman and Dire Straits, it wasn't until 14 years of age that Launceston born Luke Bennett started to learn the guitar, and find his own way in music... from years of being a bedroom guitarist it wasn't until Luke had finished college and adopted a nomadic lifestyle that he found songwriting to be a natural expression that followed.
Displaying catchy pop sensibilities that resemble Artists such as John Mayer and Sting and fusing them with the stripped back earthiness of songwriters such as Xavier Rudd and Jack Johnson, Luke Bennett's sound is sure to feed the soul.
Writing songs that express the richness of life and its adventure's whilst delving into deeper questions and internal desires, at just 23years this young singer songwriter is one to keep an eye out for…
Luke's influences include Mark Knopfler, Lindsey Buckingham, John Mayer, Jack Johnson, Sting and The Police, The Beautiful Girls, Donovan Frankenreiter, Josh Owen, John Butler Trio and many more...
Check out some of his music on youtube here: https://www.youtube.com/user/Beeno90/videos
Program:
5:45: Doors open
6:00pm: Live music and chocolate tasting
6:30pm: Film (51 min duration)
Rating: This film is exempt from classification as it is educational in nature, however we recommend parental guidance, as it contains surgical scenes
No ads or trailers:
Please note that since we hire cinemas for our screenings, there will be no ads or trailers shown before the film. The film will start shortly after the advertised commencement time (shown on your ticket and on the event pages). For the enjoyment of all the guests (and yourself) please arrive a little before the advertised start time so as not to miss (or disrupt) the beginning of the film.
Investment:
(includes film, music and chocolate testing!)
A portion of your ticket purchase supports the film maker! Thank you for supporting independent film making, and helping educate and build awareness :-)
Adults = $23
Concession (Students and Pensioners ) = $19
Refund policy:
* Please note that tickets are NOT refundable if you change your mind or are unable to make it on the day. Your tickets cannot be changed to another date. They may however be given to a friend to attend.
Accessibility:
The venue and theatre are wheelchair accessible. If you require a wheelchair spot please email us via team@filmsforchange.com.au
Enquiries:
Connect with us online :-)
Subscribe to Films For Change E-Invites!
Follow Films For Change on facebook