Actions and Detail Panel
The Sales Pipeline Driven by the Service Attitude.
Thu. 18 May 2017, 9:00 am – 5:00 pm AEST
Description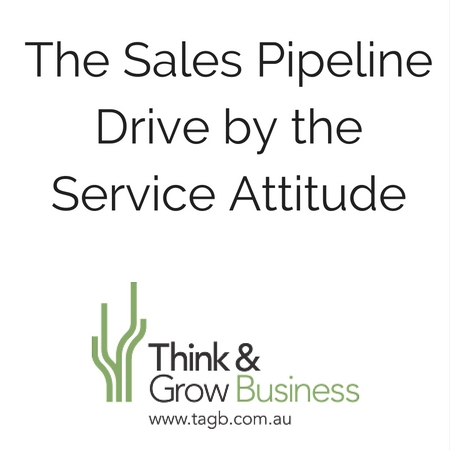 Sales pipeline are common place in business today, but how do you drive trust and respect and not just go in for the sell (kill). Let us work through creating a sales pipeline of fans based on the attitude of service and care. Once unlocked, it helps make your business more resilient.
Much is driven today about automatic sales and marketing pipelines and they are imprtant today in the digital world today, but if they are operated by people with care and service attitude, no amount of automation will help your business grow.
In our workshop today we will be dissecting the importance of CARE and LOVE for our customers and how we can consistently deliver service attitude your customers will love. No matter what business you are in, you are serving people. And people serving people is still the best way to deliver sustainable sales.
This workshop will align behaviours to the desired outcome and create a consistent approach your customers will love.
ABOUT TONY
Tony is an experienced leader of 30years with some of Australia biggest and best retailers, Kmart, Bunnings and Coles. Since starting his business he provides services to the Australian Retailers Association, has worked with retailers like Toys R US, Masters, The Optical Shop, The Produce, Loot and many young start-ups in the digital retail space. He teaches innovation to leaders and has a complete understanding of the need for business to integrate channels seamlessly for best impact for the business. He makes a difference everyday to the retailers he continues to work with. This is your opportunity to work with a brilliant minded retailer who can help your business succeed.