The Sales Explosion Program Preview - Blair Singer Signature Program

Sunday, 15 October 2017 from 2:30 pm to 5:00 pm (AEDT)
Event Details



Discover The Secrets Behind Skyrocketing Your Income And Transforming Your Team Into A High Performance Selling Machine, Ready To Sell ANYTHING! 
Are You Ready To Break Into The Upper Levels Of Business Owners And Entrepreneurs?
This training session is your chance to learn skilful sales techniques that WORK.
Because the truth is, top-tier sales techniques work regardless of what industry you're in, or what kind of business you run. 
And once you open your eyes to the tremendous impact the Sales Explosion Program can have on your business, and on your life, you'll look back on this as one of the biggest turning points of your life...
Take advantage of hands-on training in high-performance sales techniques
by simply claiming your seat NOW for this 2-hour event. 
You will learn:
Getting a higher return on your time and effort

Inspiring the team around you to elevate their performance and increase their output

Scaling up your business and hiring more people

Being able to step back and let your business run on autopilot

Make more money year after year 

How To Lead, Teach And Inspire

To lead, teach & inspire your team to greater sales success and team performance with proven team-building techniques.

To attract big deals 

To become the person who attracts big deals instead of having to chase them down, with your team fully capable of supporting you in the process. 
Join this High Powered Sales Training Session to learn from David Belfer, Annie Kallis & Thanh Dang.
THANH TAM DANG - SALES MENTOR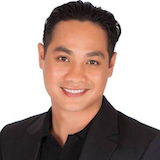 Some would say he is the man with the Midas Touch. Thanh Tam Dang helped his family build a multi-million dollar business empire from scratch. Thanh's family started from humble beginnings as immigrants with next to nothing. Thanh's life changed forever when he discovered a tattered copy of Rich Dad Poor Dad and incorporated the teachings into his own person life and business. His family's story from rags to riches has received widespread local media coverage and was even featured in Forbes Magazine. Thanh's wizardry is to help you to overcome your blocks in Sales. He can help you to take what you learn in Sales to create a team within your business that knows how to sell, thereby multiplying the effectiveness of your businesses selling capability. Thanh can help you to show your customers the value of the treasures that you are providing them with and for you to be rewarded for this immensely.




DAVID BELFER - PERSONAL GROWTH MENTOR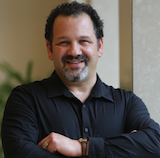 David's true magic is to help you establish the Boundaries of your Business Universe. This is the Universe where your Business can thrive. David is well known as an excellent educator. David helps you the business owner create a revamped Context within your business environment. Imagine an environment where the owners and their team grow at the same time. They have a solid team culture by working together on the company's true mission, which resonates across the whole team. This is an environment that David can help you the business owner create within your own business, and where everyone is a winner. David's training methods, though sometimes considered unorthodox, will leave you feeling empowered, invigorated and ready to play at a higher level of personal responsibility, joy and cooperation, creating a new way of being for you to embrace success.


HOW TO BUILD A CHAMPIONSHIP TEAM by DAVID BELFER
ANNIE KALLIS - GOAL SETTING MENTOR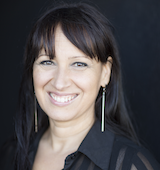 Annie's heartfelt mission is to unlock your brilliance, your gifts, your never-ending potential and create amazing results for every area of your life. After 20 years in finance, she decided to go down the entrepreneurial path & for 13 years she ran her own lingerie consultancy where she touched the lives of more than 10,000 women, making them feel beautiful from the inside out. In saying that, Annie got to a point where she personally felt empty and unfulfilled and at the age of 46, she made a remarkable shift and found her calling as an educator in the Personal Improvement world. Annie is now honoured to continue the legacy of the two inspirational teachers Blair Singer and Mack Newton who helped her find her calling. She delivers their Champion Level Goal Setting Program around the world. She is thrilled to take you through an exciting, inclusive, experiential process that will show you what is stopping you from achieving your goals, break down your self limiting beliefs, show you what is really important in your life and creating the right goals that will drive great results in all areas of your life in record time. She lives by and wants to pass onto others her mentor Mack's words "Success is Goal Setting, the rest is conversation"
MASTERING YOUR LITTLE VOICE FOR UNLITMITED POTENTIAL by ANNIE KALLIS
Available seating is limited - SIGN UP NOW to guarantee your spot



TESTIMONIAL
 JACK WONG - Author, Entreprenuer, Platform Closer
SARAH CLEMENTI - Speaker, Personal Development Coach & Business Woman 
SCHEDULE:
SUNDAY OCTOBER 15
Morning Session 10.30am - 1.00pm 
Evening Session 2.30pm - 5.00pm
MONDAY OCTOBER 16th
Evening Session: 7.30pm - 10pm
If you would like to know more please contact us:

Annie Kallis - 0412 476 130 
David Belfer - 0418 356 535 
Thanh Dang - 0402 067 956
Available seating is limited - SIGN UP NOW to guarantee your spot
When & Where

Highett Neighbourhood Community House
2 Livingston Street
Highett, VIC 3190
Australia

Sunday, 15 October 2017 from 2:30 pm to 5:00 pm (AEDT)
Add to my calendar