Chill and listen to live music against the Parramatta CBD skyline, with The Chats and supports plus roller skating, local food and drinks.
About this Event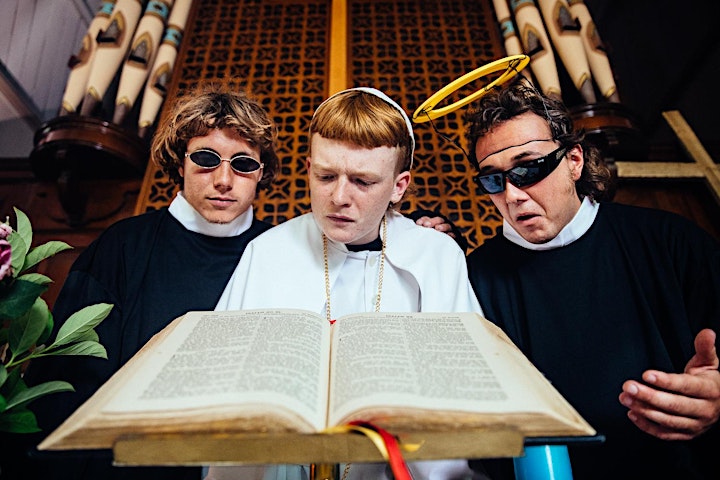 Sunday 17th January 2021 - The Chats - The Rooftop Hangout
Chill and listen to live music against the Parramatta CBD skyline, with the The Chats with supports. If you're feeling adventurous, put on a pair of roller skates and glide across the Eat Street Car Park Rooftop with our roller rink disco. With some food, a bar and plenty of rooftop games thrown into the mix, there'll be plenty to do at The Rooftop Hangout.
Entry: $10
Roller skating rink: $5
For more dates, full line-up and ticketing information please visit:
https://discoverparramatta.com/events/the-rooftop-hangout
The Chats - Bio
Formed in their mate's bong shed in Coolum, Queensland 2016 when all three members were seventeen, The Chats represent everything that's good about Australia and nothing that's bad: a rebel spirit, gallows humour and the endless hedonistic pursuit of A Bloody Good Time. Cold stubbies within close reach, 24-7.
Drawing influence from the same fertile Australian pub rock scene that spawned everyone from AC/DC and The Saints to Cosmic Psychos and The Hard Ons, and sharing a similar singular self-contained approach to their art as such latter-day Aussie rock heroes as King Gizzard & the Lizard Wizard, The Chats describe themselves as "dropkick drongos from the Sunshine Coast of Australia". It'd be difficult to argue otherwise.
The Rooftop Hangout 2021 Line Up
Thur 14/1/21 - Roller Rink Disco DJ's
Fri 15/1/21 - Bodega Collective feat. Planet Vegeta and Maxine
Sat 16/1/21 - Briggs w/ supports
Sun 17/1/21 - The Chats w/ supports
Thur 21/1/21 - Roller Rink Disco DJ's
Fri 22/1/21 - Ruby Fields, Teen Jesus and the Jean Teasers
Sat 23/1/21 - Triple One w/ supports
Sun 24/1/21 - Ninajirachi and Kota Banks, Midnight Pool Party
Roller Rink Disco sessions
Grab some skates and join the Roller Rink w DJ Johnny Bones
Session times:
5:20 - 5:50
6:00 - 6:30
6:40 - 7:10
7:20 - 7:50
8:00 - 8:30
8:40 - 9:10
9:20 - 9:50
10:00 - 10:30
Click here to book Roller Skate Disco tickets
More information and the full line-up can be found on our website: