Vibe to live music against the Parramatta CBD skyline, with rapper Briggs, Kobie Dee, Barkaa and Flywaves.
About this event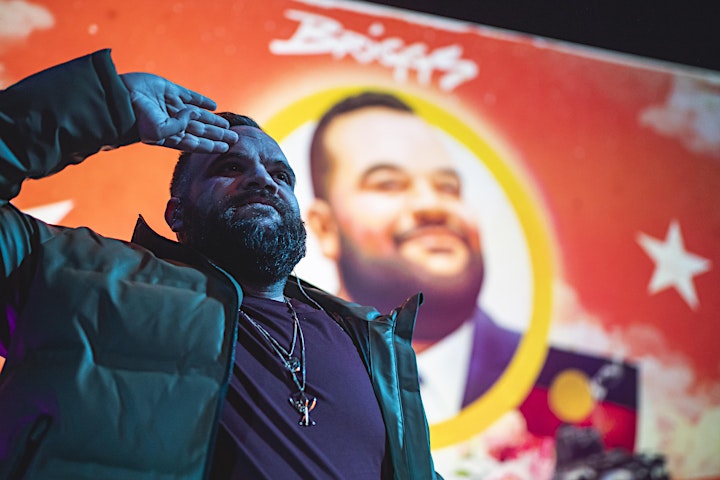 Saturday 16 January 2021 - Briggs - The Rooftop Hangout
Vibe to live music against the Parramatta CBD skyline. Briggs will bring the noise with supports by Kobie Dee, Barkaa and Flywaves.
Clipped TV VJs are supply us with unique, glitchy and sometime warped content.
Get a bite from Butter Sydney's outlet featuring wings, mushroom pieces, burgers and laces (fries). The rooftop bar will be open incase you are thirsty.
Entry: $10+bf (this is an 18+ event)
Briggs - Bio
From mattress-proofed recording studios in Melbourne, to LA's most esteemed comedy writing rooms, Briggs has affirmed himself as one of the country's most talented all-rounders in both music, TV and now publishing.
As founder and director of his own Indigenous hip hop record label, Bad Apples Music, Briggs's forthcoming EP Always Was include the first single off the rank 'Extra Extra' and the most recent single 'Go To War' features the smooth voice of friend and collaborator Thelma Plum as they explore the idea of what it means to write from a place of having no recourse. Keep watching as there's more to come from this quadruple-threat from Shepparton.
The Rooftop Hangout 2021 Line Up
25/03/2021 - Triple One presented by Filter and Bodega Collective + A Girl, Planet Vegeta, Maxine, Issac Puerile and Latifa Tee.
26/03/2021 - Ruby Fields + Teen Jesus and the Jean Teasers, Dying Adolescence, Beat Disc Djs.
27/03/2021 - Briggs + Kobie Dee, Barkaa and Flywaves.
28/03/2021 - The Chats + The Buoys, Jackie Brown Jr. and King O.P.P.
More information and the full line-up can be found on our website:
https://discoverparramatta.com/rooftophangout
Entry to the event site is subject to the Covid 19 Conditions of Entry as follows:
1) All entrants to the event site must check-in to Parramatta Nights using the Service NSW Covid-19 Check-in App. Entrants may be requested to provide proof of check in and failure to do so will result in being refused entry to the site
2) For the safety and wellbeing of everyone, you must not come to Parramatta Nights for an Event if you:
• feel unwell or if you are displaying any of the Covid-19 symptoms as identified by NSW Health such as fever, cough, sore throat, shortness of breath, loss of smell or taste
• have tested positive for Covid-19 in the last 14 days or are awaiting the results of a Covid-19 test
• are required to self-isolate
• have been in contact with a confirmed case of Covid-19 in the 14 days before your intended date of visit to Parramatta Nights
• have returned from overseas or have visited a "positive Covid-19 case location" as outlined by NSW Government in the last 14 days before your intended date of visit to Parramatta Nights
3) Entrants agree to adhere to current physical distancing requirements and to practice good respiratory etiquette to help stop the spread of Covid-19 (hand sanitising and hand wash stations are provided)
4) Audience members are to remain seated while at the event unless using the amenities or in the process of ordering or collecting food or drinks
Due to the evolving nature of the Covid-19 pandemic and legislation, requirements may change from one day to the next. Consequently, the City of Parramatta may need to make changes to these Conditions of Entry from time to time.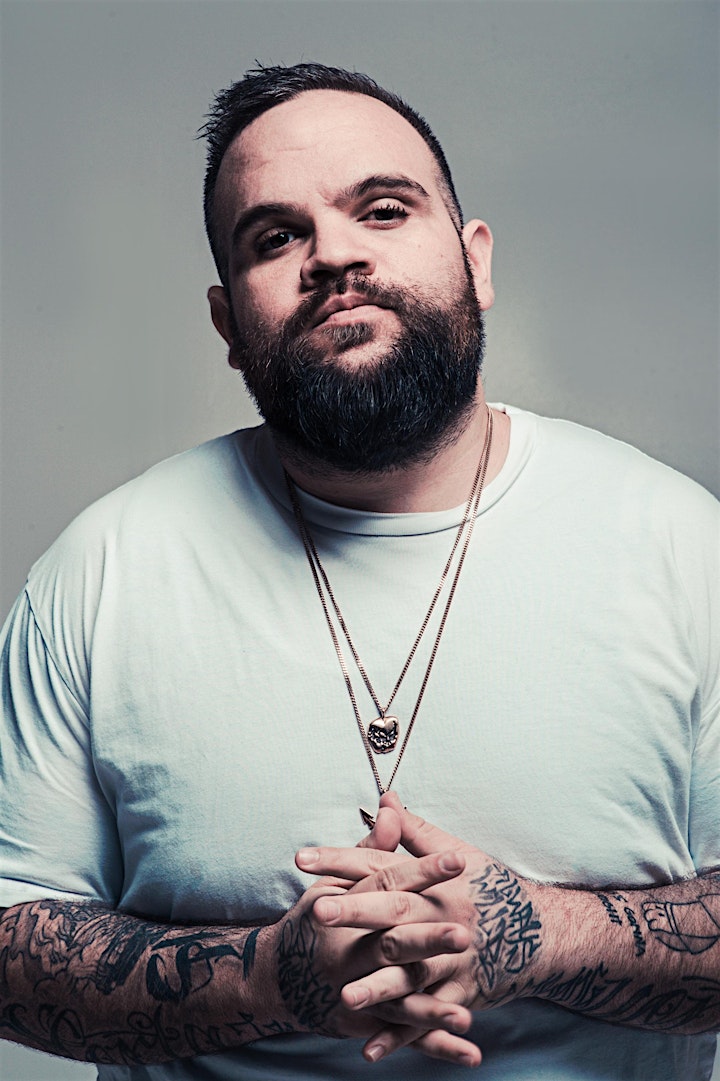 Organiser of The Rooftop Hangout (18+) - Briggs - Saturday 27th March 2021