The role of renewables in the energy market and implications for suppliers
Description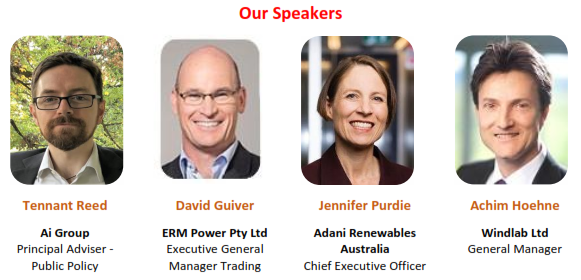 You are invited to join our panel of highly respected business leaders to discuss Australia's renewable energy future and the implications for business, including the energy supply chain.
What policy settings (state and federal) are required to deliver achieveable, affordable and reliable renewable energy targets?

What renewable energy mix will be required over the next 10 years to achieve these targets?

What can suppliers and contractors do to increase their capability to support the procurement, construction and maintainence phases of upcoming renewable energy projects?
MESCA breakfast events are an ideal way of staying informed on core industry issues in the mining and energy sectors. These events allow you to hear from leading industry representatives and take the opportunity to expand your industry networks and connect with industry stakeholders.
Places are limited so register now to avoid disappointment.