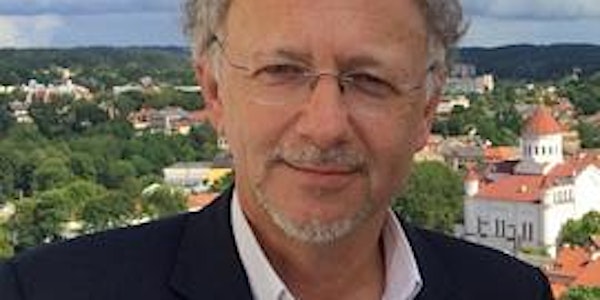 The role of international human rights law in the prevention of ethnic conf...
Event Information
Location
Law Theatre, ANU College of Law
The Australian National University
5 Fellows Road
Acton, ACT 2600
Australia
Description
It is sometimes forgotten that one of the premises of the United Nations' Universal Declaration of Human Rights is that it is essential, if man is not to be compelled to have recourse, as a last resort, to rebellion against tyranny and oppression, that human rights should be protected by the rule of law.
International human rights were conceived as a fundamental dimension to the prevention of conflicts, particularly those linked to long-standing grievances from minorities and other marginalized groups. This premise is as valid today as it was 70 years ago at the time of the adoption of the Declaration, since the vast majority of current conflicts around the world are intrastate and could be described as ethnic conflicts.
This presentation will attempt to contextualize why international human rights were acknowledged as an important dimension to addressing the prevention against tyranny and oppression, and demonstrate the link between human rights standards and the prevention of ethnic conflicts in more modern contexts, with concrete references to recent situations in the Asia-Pacific region. It will also examine a few of the UN efforts in the area of conflict prevention.
This presentation will be followed by light refreshments and conversation.
Fernand de Varennes was appointed as the United Nations Special Rapporteur on Minority Issues by the Human Rights Council in June 2017. He is Dean of the Faculté de droit at the Université de Moncton in Canada, Extraordinary Professor at the Centre for Human Rights of the University of Pretoria in South Africa, Extraordinary Professor at the University of Pretoria's Centre for Human Rights, and from 2019 the Cheng Yu Tung Visiting Professorship at the Faculty of Law of the University of Hong Kong.
Dr de Varennes is a global leading expert on the international human rights of minorities, as well as the prevention of ethnic conflicts, the rights of migrants, linguistic rights, the relationship between ethnicity, human rights and democracies, and the use of federalism and other forms of autonomy arrangements to balance competing cultural interests.
Date and time
Location
Law Theatre, ANU College of Law
The Australian National University
5 Fellows Road
Acton, ACT 2600
Australia