Description

The Rise of Influencer Marketing
Influencer Marketing is quickly becoming one of the most talked about marketing strategies for brands. It leverages influential people or advocates to help businesses create buzz for their products and services. By tapping into existing conversations taking place between highly engaged audiences on social media and online, many businesses are finding this to be an effective way of building brand awareness and generating revenue.
Be it health, wellness, fashion, beauty or services; businesses can get their message across in front of the right audience, with the added value of influencer endorsement.
Victoria Harrison, Co-Founder and Managing Director of Brisbane based Influencer Marketing agency, The Exposure Co. will be sharing her story and explaining how you can maximise your brand potential through influencer marketing.
What you'll learn:
What is Influencer Marketing?


How are brands using influencers to promote their brand, products or services


The types of benefits your brand can expect from this type of marketing
About Victoria:
In 2015, Victoria took the risk of turning her hobby project into a full-time business. Fast forward 3 years, The Exposure Co. is now at the forefront of the industry as one of Australia's largest full-service influencer marketing agencies with a network of over 3,500 digital influencers.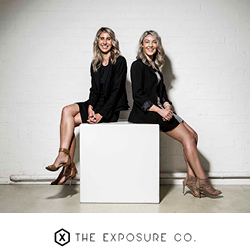 Victoria spends her days helping clients leverage the power of social media and working with influencers across a number of platforms including Instagram, Snapchat, Facebook and YouTube. She has a proven track record building influence for national and global clients and loves empowering brands to maximise their potential on social media.
How to get there:
Train - 5-7 minute walk from Central Station.
Ferry - a 2-minute walk from Eagle Street Pier.
Bus - 5-7 minute walk from Central Station.
Questions:
For any questions regarding this event please contact Annabel: adefina@servcorp.com.au