Description
FrogID is revolutionising the research process and is going right to the heart of what citizen science is all about: regular people making the world a better place.
Frogs are in trouble, and Australia has a pretty bad track record when it comes to frog conservation. We've already lost four of our 240-known native frog species, and there are many more perched on the edge of extinction.
The Australian Museum is doing something about it: it's called FrogID. The app puts the task of plotting frog locations to everyone with a smartphone in their pocket. In a way never thought possible, that data is informing our scientists about what is happening to Australia's frogs.
So far, over 11,000 Australians have taken up the call to join FrogID. Almost 24,000 records of frogs and Cane Toads have been put on the map. And yes, we need to know what Cane Toads are doing, too.
So what's next?
Join FrogID's chief scientist Dr Jodi Rowley for the latest data, listen to calls that have been submitted from around the nation and learn about the important work that's resulting from the project.
6.00 pm: Welcome drink
6.30 pm: Talk and Q&A
ADVANCE BOOKINGS ESSENTIAL
Cash-only tickets available at the door, subject to availability.
For enquiries or to ask us about access services, please email programs@austmus.gov.au or call (02) 9320 6311.
---
Presented by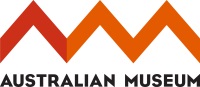 Supported by