Description
Join us for an exclusive session with Square's Ben Pfisterer, hosted by Startup Victoria and FinTech Australia, that will shed light on the reality of launching and growing a FinTech in Australia. The discussion will be moderated by Startup Victoria CEO Judy Anderson, and explore the potential challenges and pitfalls FinTechs may encounter and how to overcome them, the trends that are influencing the industry, the complexity of bringing new brands into Australia as well as the lessons that local founders can use to scale their businesses effectively.
As a growing payments company now in five markets globally, Square is no stranger to big challenges, as its founder and CEO Jack Dorsey (of Twitter fame) will tell you, and deploying an established brand from scratch in Australia was no exception. Australia's financial sector is one of the strongest and most competitive in the world, with the proliferation of new tech disruptors and the current spotlight on our financial services sector creating a dynamic space to be part of. We're excited to share some of the intimate details of Square's journey so far, along with their biggest learnings and successes, to help prime the next generation of FinTech founders for success.
Register your spot, and we look forward to seeing you there.
---
In Conversation: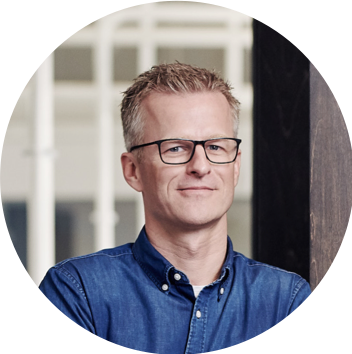 Ben Pfisterer
Ben Pfisterer is Square's Head of APAC and Country Manager for Australia, responsible for building, deploying and managing Square's business and operational capabilities in the APAC region.
In his role at Square, Ben is focussed on providing more Australian businesses with access to affordable payment tools and services to help them build, run and grow their business anywhere.
Throughout his career Ben has played an important role in the Australian innovation and technology sectors, particularly in the fintech space. He has previously held the position of Head of Innovation & Emerging Products at Visa, where he led the development and growth of PayWave.  He then went on to be the founder and CEO of Kinetik Innovation, a solution developer within the mobile banking, payment and retail industries.
Prior to this, Ben also worked at National Australia Bank, helping to drive a range of the retail bank's innovation programs, such as EMV, contactless, and deployment of one of the world's first mobile payment pilots.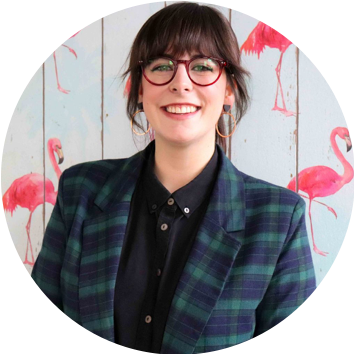 Judy Anderson
Judy's career has had a laser focus - to help people and organisations make innovation repeatable, scalable and profitable. Her business degree focussed on Entrepreneurship, during which she studied International Business at Ecole Supérieure de Commerce in France and represented RMIT at the Annual Collegiate Entrepreneurship Organisation Conference in Chicago, USA.

Having spent the last four and a half years at Australia's leading innovation consultancy, Inventium, Judy has built a reputation as a world-class thought leader and keynote speaker on all things innovation. Before joining Inventium, she managed the National Innovation Program for Deloitte Australia, helping people to tackle client challenges, generate creative solutions and ultimately capture the value being created in the market.
Judy is now the CEO of Startup Victoria, a not-for-profit, membership-based organiser of some of the biggest startup events in Melbourne/Victoria. Startup Victoria's community numbers more than 12,000+ practising and aspiring startup founders. Judy's focus is on helping Melbourne become a world class startup ecosystem. As an entrepreneur at heart, Judy is also working on 2 startups of her own. If you buy her a whisky - she'll tell you all about them!
Introduced by: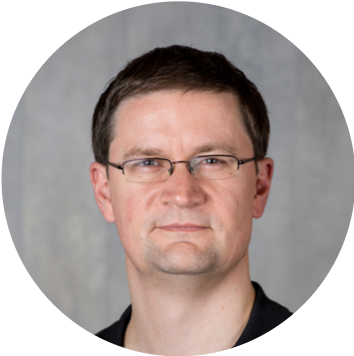 Niels Maartens
Board Member at FinTech Australia, Niels Maartens, is a senior finance and operations executive with a focus on disruptive business growth, innovation, and industries in rapid flux.
He has also been the COO at YBF Ventures since December 2017, and prior to that was a global executive for one of the largest engineering companies in the world, GE, working in multiple geographies and industries around the world. Niels also held senior positions at Wesfarmers and Coles, as well as at fintech, Nimble.
---
Major Supporters:

FinTech Australia's vision is to make Australia one of the world's leading markets for Fintech innovation, adoption and investment. Our missino is to grow the Australian FinTech ecosystem, to encourage disruption and drive investment and to be a trusted advisor. Our success is reflected by the growth and success of our members. We win when they win.

Our mission is simple: we want to help people everywhere start, run and grow a business. We're a fast-moving global fintech company building the tools entrepreneurs need to simplify and streamline every business process, from accepting card payments and invoicing to inventory management, real-time analytics, employee management and powerful data reporting.
Now supporting millions of businesses worldwide, Square is recognised as a leader in financial technology, currently rated third in Fast Company's 2018 edition of the World's Most Innovative Companies. Square was founded in 2009 by Jack Dorsey and Jim McKelvey and is headquartered in San Francisco, with offices now operating across the United States, Canada, Japan, the UK, Ireland and Australia.
---
Please note: This event space is reached by a small flight of stairs and does not have wheelchair access. If you require alternative arrangements, let us know at contact@startupvictoria.com.au.
Photos and video may be taken at the event and may be used for promotional purposes. Your attendance at this event is considered as implied consent for the use of these photographs for these purposes.
All attendees to Startup Victoria's event must comply to our Startup Victoria Events Code of Conduct.