The Real Silent Witness - How forensic medicine gives a voice from beyond t...
Description
For many of us, our first encounter with forensic medicine has been through TV dramas such as Silent Witness, Bones, Cold Case Files and through the news reporting of crimes and disasters. What the TV dramas shy away from is the complex science (not just DNA analysis) that underpins forensic medicine. So the Convergence Science Network is delighted to be holding an event to inform the public's understanding of the scope and science involved in forensic medicine.
A team of scientists from the world renowned Victorian Institute of Forensic Medicine will discuss the latest techniques available to establish the cause of death and circumstances surrounding the prevention of accident and disease. A number of the Institute's scientists have worked on disaster victim identification (DVI) projects including Malaysia Airlines flight MH17, the Bali bombing, Black Saturday, the Asian Tsunami, and were also responsible for the identification of Ned Kelly.
SPEAKERS:
Associate Professor David Ranson, Deputy Director and Forensic Pathologist
Dr Richard Bassed, Deputy Director and Forensic Odontologist
Dr Soren Blau, Forensic Anthropologist and
Dr Dadna Hartman, Head of Molecular Biology.

Dr Dadna Hartman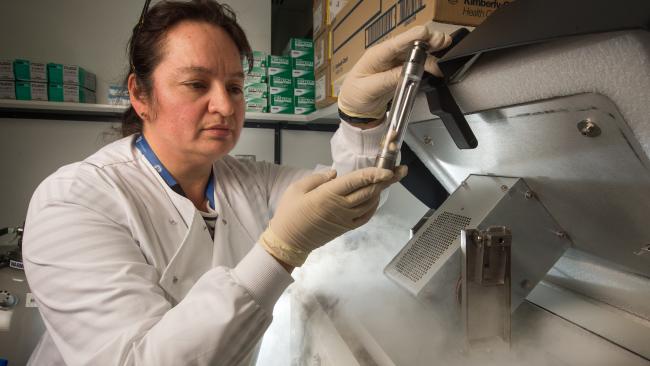 Dr Dadna Hartman is the Manager of the Molecular Biology Laboratory, and Chief Molecular Biologist, at the Victorian Institute of Forensic Medicine (VIFM), Melbourne, Victoria, Australia. Dadna is a science professional with a PhD (majoring in biochemistry and molecular biology) and over twenty years of laboratory, administrative, and research experience. Following the completion of her post-graduate studies on mammalian molecular chaperones, she began her postdoctoral career as a Howard Hughes Associate at the University of Texas Southwestern Medical Center in the USA, working with Professor Joseph Sambrook. Upon returning to Australia, she briefly joined the Peter MacCallum Cancer Institute in Melbourne, before moving to the Department of Primary Industries where she enjoyed a long tenure working on molecular vaccines. In 2008, she joined the VIFM as Manager of the Molecular Biology Laboratory, leading the team through the 2009 Victorian Bushfires DVI response, and enjoying the challenges posed by human identification (particularly challenging cases). Since her appointment at the VIFM, Dadna has been a member of the Biology Special Advisory Group (BSAG) to SMANZFL (Senior Managers Australia and New Zealand Forensic Laboratories), and is also an Adjunct Senior Research Fellow with the Department of Forensic Medicine, Monash University. Dadna works closely with Victorian Police on Missing Persons and Cold Case investigations, and maintains the Victorian Missing Persons DNA Database.
During her tenure at VIFM, Dadna has successfully lead a number of research projects, with current areas of interest including the evaluation of MPS platforms for SNP analysis of markers of disease diagnosis for postmortem examination (molecular autopsy), and mitochondrial DNA profiling, as well as identity markers, to assist in coronial investigations
Dr Soren Blau, (BA Hons 1 st , MSc, PhD)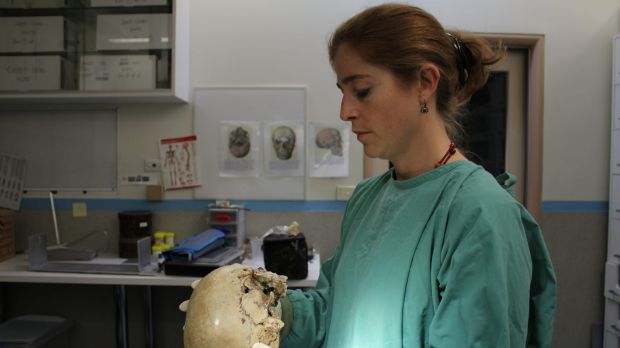 Soren Blau is the Senior Forensic Anthropologist at the Victorian Institute of Forensic Medicine (VIFM) where she has been employed since 2005. She is an Adjunct Senior Lecturer in the Department of Forensic Medicine at Monash University, Founding Fellow Faculty of Science, The Royal College of Pathologists of Australasia, Chair of the Medical Sciences Specialist Advisory Group, and a recipient of a Churchill Fellowship (2013). Soren undertakes domestic forensic anthropology casework, including Disaster Victim Identification (DVI), and has undertaken consultancies for the International Criminal Court (ICC) and the International
Committee of the Red Cross (ICRC). Soren has participated in the recovery and analysis of human remains from archaeological and forensic contexts in numerous countries (including Australia, Democratic Republic of Congo, Guam, Indonesia, Israel, Solomon Islands, Timor-Leste, United Arab Emirates, United Kingdom, and Uzbekistan), and has delivered training to forensic practitioners and related stakeholders in Australia, Botswana, Indonesia, Nepal, Sri Lanka, Solomon Islands, Timor-Leste, Thailand and Uganda. In addition to publishing in peer reviewed journals and contributing chapters to over 30 academic books and encyclopaedias, Soren is the co-editor of the Handbook of Forensic Anthropology and Archaeology (2009; 2016).
Assoc. Professor Richard Bassed BDS. PhD. DipForOdont. FFOMP(RCPA)

Richard is the Deputy Director and Head of Academic Programs, as well as Senior Forensic Odontologist and coordinator of Identification Services, at the Victorian Institute of Forensic Medicine, Melbourne, Australia. Richard is also Head of the Department of Forensic Medicine at Monash University. He has a Bachelors degree in Dental Surgery from the University of Sydney, a Graduate Diploma in Forensic Odontology from the University of Melbourne and a PhD from the department of Forensic Medicine, Monash University. Richard is a Fellow of the Faculty of Oral and Maxillofacial Pathology within the RCPA, and is the course coordinator for the Monash University Masters of Forensic Medicine. Richard has extensive experience in forensic human identification and disaster victim identification, both nationally and internationally, regularly presenting at international conferences and publishing in the forensic medical literature.
Richard's research interests include; forensic dental aspects of post-mortem dual energy CT interpretation, development of new population specific age estimation protocols to assist with the determination of the legal status of unknown age asylum seekers, craniofacial trauma in the setting of family violence, and evidential aspects of bite-mark analysis.
Associate Professor David Ranson BMedSci BM BS LLB FRCPath FRCPA FACLM FFFLM FFCFM DMJ(Path)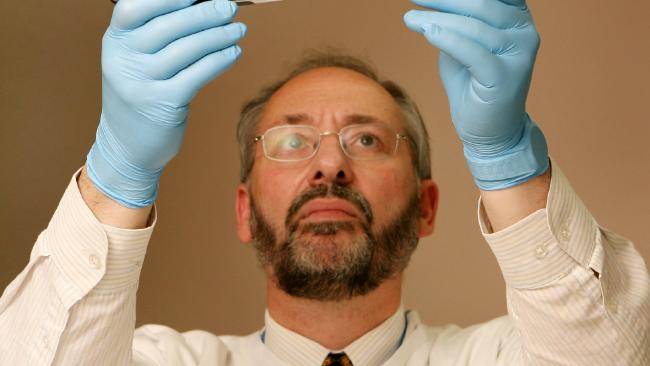 David Ranson is Deputy Director and Head of Forensic Services, Victorian Institute of Forensic Medicine, Adjunct Associate Professor, Department of Forensic Medicine, Monash University Medical Director, Donor Tissue Bank of Victoria. David Ranson is a medical specialist in pathology and practices in the fields of Forensic Pathology and Clinical Forensic Medicine. He is the head of the Forensic Services Division of the Victorian Institute of Forensic Medicine responsible for the the provision of Clinical Forensic Medicine and Forensic Pathology services as well as a range of Forensic Laboratory Sciences in Victoria. In addition he is an Adjunct Clinical Associate Professor in the Department of Forensic Medicine at Monash University where he co-convenes the undergraduate medical law teaching program. David Ranson has been a forensic pathologist in Victoria for the past 30 years and dealt with many of the most notorious homicides over that time. An expert in disaster management and human identification, David was one of the pathologists who helped identify the victims following the loss of Malaysian Airlines flight MH17 and has worked in human identification in conflict zones such as Kosovo.
David has published over 125 scientific and legal papers and written many books and book chapters on forensic medicine and medical law. He has provided medical and scientific advice for numerous TV shows over the years and is currently helping with the story lines for The Dr Blake Mysteries on the ABC.
DATE:
Tuesday, 27 June 2017
TIME:
6.00 pm – 7.30 pm. Refreshments served from 5.15 pm.
VENUE:
The Auditorium, Peter Doherty Institute for Infection and Immunity
Save
Save
Save
Save
Save
Save
Save