Description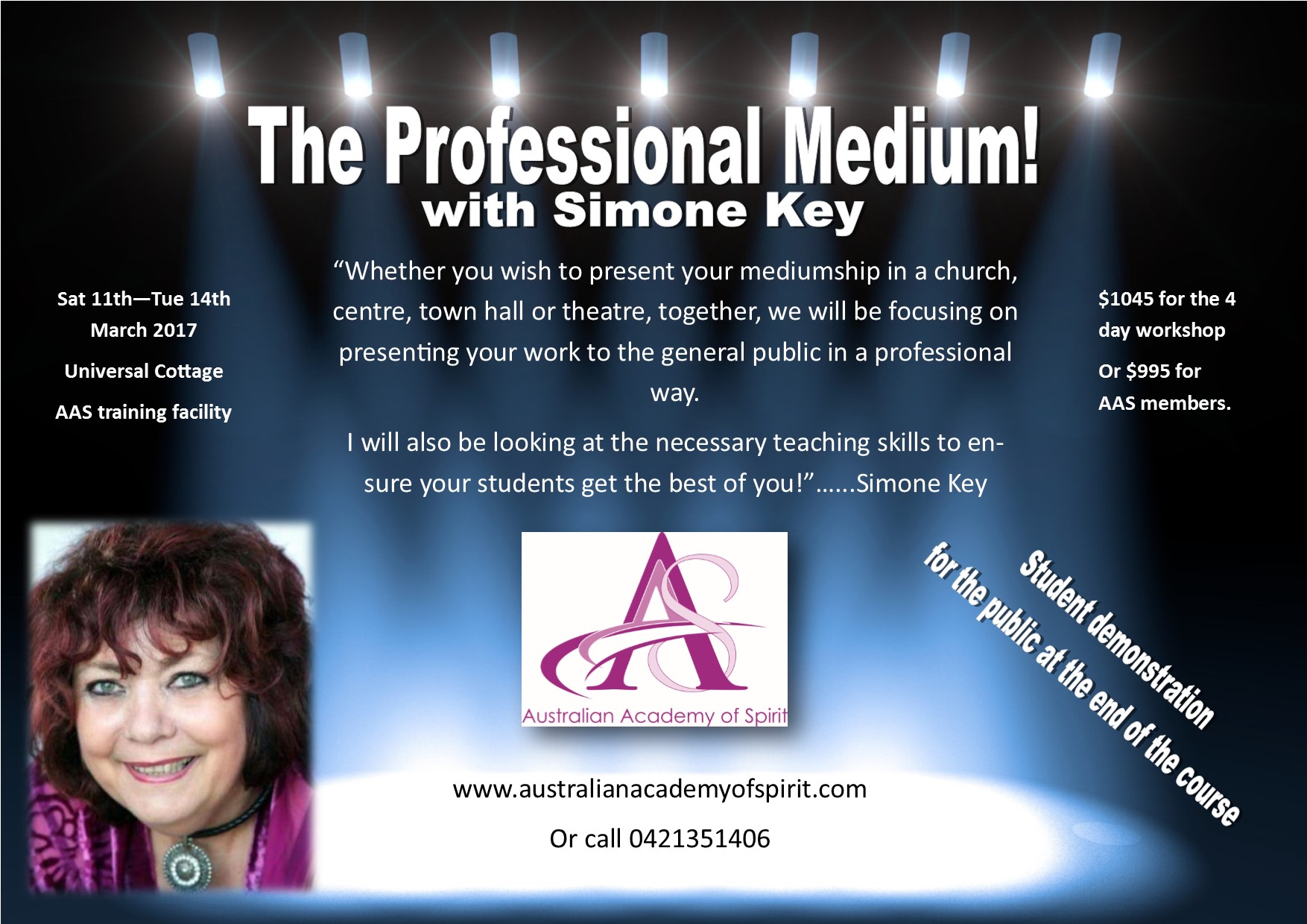 Saturday 11th - Tuesday 14th March 2017
3 and a half days intensive training, we finish at 1pm on Tuesday, then meet back at the a Hall for an evening demonstration by selected students. This demonstration will be advertised and open to the public.
This course is designed for those who have been working with spirit for some time and wish to take that step closer to working with the public.
Whether you wish to present your mediumship in a church, centre, town hall or theatre, together, we will be focusing on presenting your work to the general public in a professional way.
Throughout this course, I will be guiding you in all areas to help you build confidence with public speaking and public demonstrations of mediumship. I will endeavour to do my utmost to enable you to produce quality information in your demonstrations and to maintain your audiences' interest from start to finish.
Can you achieve good quality evidence?
Do you maintain your audiences' interest?
Can you change your pace?
Can you deal with a difficult audience?
Do you understand the importance of public speaking skills to improve your presentation?
Can you deal with difficult people?
Do you always ensure a response from your recipient?
Do you get the maximum impact from your evidence?
Do you feel you have to repeat what you say to get another piece of information?
Can you answer questions from the public?
Can you get your points across succinctly?
I will also be looking at the necessary teaching skills to ensure your students get the best of you!
Perhaps you have been working publicly for some time and you wish to refine your skills further, then this may be the course for you. I will positively encourage and support you in your work for spirit.
Join me for what I intend to be an interesting and varied course, full of fun and professionalism!