Discover the Power of Storytelling to Discover Your Purpose, Start A Movement and Build A Brand that Transforms Reality.
About this event
Did you know that your story has the power to transform reality?
Being a leader is not easy. Organisations are undergoing significant change and despite millions spent on the economy, refining strategies, changing structures, improving processes and adopting new technologies, 85% of people are unhappy at work, 70% of change programs fail to deliver on expectations and while 77% of leaders think they're doing a good job at engaging people, 88% of employees disagree.
People everywhere - colleagues, employees, family and friends - are feeling increasingly misplaced and an undercurrent of resignation and cynicism is robbing us of any sense of purpose, fulfilment and joy.
We're in an era of leadership that demands the transformation of oneself to navigate disruption, lead with compassion and accelerate growth despite adversity.
Discover the Power of Storytelling to Build Your Brand and Transform Reality in your Business, Leadership and Life!
Storytelling is a term that everyone interprets in their own way. It's become a buzzword in marketing and the business world but stories have long been an integral part of our society and culture.
Whether it's discovering your purpose, playing to your strengths, building a brand, designing a vision or creating a movement, storytelling is a powerful tool to not only reimagine the future, but to reinvent it and rewrite it.
Join me for a 3-part series on the power of storyteling to ignite your passion, grow your ifluence and amplify the impact you have in the world while taking care of your own and others wellbeing.
Session Dates and Times:
Thursday, 12:30pm - 1:30pm
Part 1 (May 13) - Brands Are People - When Are We Our Best Self?
Part 2 (June 3)- Vision Inspires People - Starting A Movement NOW ON JUNE 17
Part 3 (July 1)- Brands Designed with Purpose Transform Reality
"The most powerful person in the world is the storyteller. The storyteller sets the vision, values, and agenda of an entire generation that is to come…" - Steve Jobs, 1994
About the Speaker - Kylee Stone
Kylee is a descendent of the stolen generations of the Kulluli and Wakka Wakka nations. She has an intrinsic talent in the power of storytelling to ignite your passion, grow your influence and amplify the impact you have in the world.
She is the Founder and CEO The Performance Code, host of The Uncharted Leader Podcast, and Founder of TEAM Women Australia - a not-for-profit empowering women in the power of storytelling to advance as leaders.
On a quest to help Founders and CEOs upset apple carts, reconfigure industries and transform reality, Kylee recently joined Design House Collective - a global collective of alchemist's with a purpose to create a world that works.
While described as "an effervescent force of nature" and "one of the most authentic leaders of our time", it's Kylee's compassionate, straight-talking approach that earns her the trust and respect of others.
In 2018 she featured as one of 13 Indigenous Leaders in NAIDOC's Because of Her We Can campaign for her contribution to advancing women in leadership and in 2020 was awarded Linked In Top 20 Voices.
Kylee is a global influencer working with forward-thinking leaders on creating a new paradigm of leadership - aligning people on purpose and accelerating growth by taking action in direct accordance with their vision, values, mission and goals.
She lives in Sydney with her husband and three young children and is an active Ambassador for Barayamal - the world's first accelerator for Indigenous Entrepreneurs, Driven Resilience - the world's No.1 Resilience App, The Mentor Evolution and Flexible Working Day.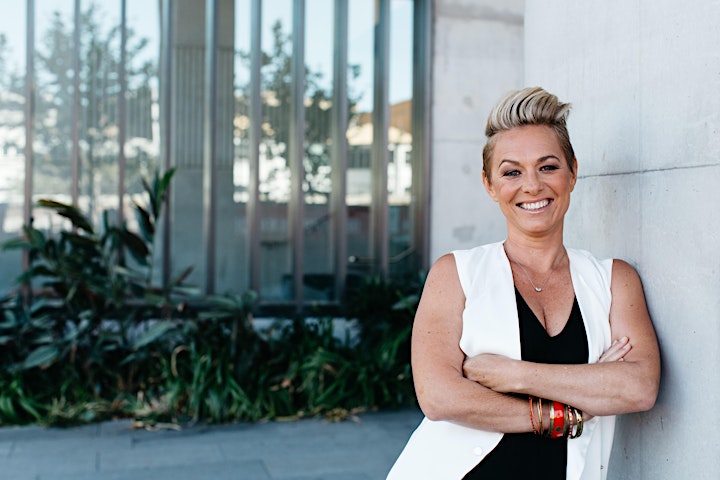 Organiser of The Power of Storytelling to Build A Brand