The Power of Plants Wangaratta

Wednesday, 25 October 2017 from 6:30 pm to 8:00 pm (AEDT)
Event Details
What is one thing all diets have in common?
Plants!
We all know that we are meant to eat more vegetable, less processed food, sugar, meat, dairy... etc, etc.
So then, why aren't we?
Well maybe....

- You are confused with what foods to eat?
- You have limited time and/or energy to look into it?
- You have limited time and/or energy to prepare delicious healthy food?

- You are finding it hard to break old habits?
If you feel like you have tried EVERYTHING to have more energy, more time, feel better in your body and eat well...
It is then time to join Tara Green, from Green Tara Wellness and Yoga
and sponsored by Wangaratta Wholefoods for this 90 minute information session in Wangaratta.

This event is for you, if you:
• Suffer with anxiety, depression or confusion when it comes to food, you and looking after your body!
•  Have tried all the 'diets' in the book, with little sucess.

• Want to just eat real, delicious, quick and easy food, without having to deprive yourself.

• Are wanting to transition to a plant-based diet and are worried about getting all of the nutrients, vitamins & minerals your body needs. *

* Including debunking myths around CALCIUM, PROTEIN, IRON & OMEGA 3s.
TICKETS:
$28 EARLY BIRD UNTIL 13/10*
Includes 90 minute presentation, food trialing/samples, Wangaratta Wholefoods goodie bag and a ticket in the lucky door prize of a plant-powered food hamper valued at over $50 (dontated by Wangaratta Wholefoods)!
*BONUS: FREE COPY OF my recipe book 'Green Eating With Tara' for the first 5 attendees.
$32 FULL PRICE
About Tara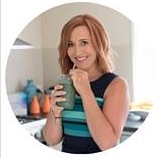 Tara Green is a Holistic Health Coach and founder of Green Tara Wellness.
Her life mission is to make women feel less broken!

She helps busy women, who are struggling to manage work-life balance, and seeing their own health and wellbeing suffer as a result. Tara works with women on overcoming their 'brain bully', and embracing there 'enoughness'. She provides her clients with simple and achievable strategies in order for them to have more love, joy, energy and time!

Prior to becoming a Holistic Health Coach, Tara worked as a paediatric Speech Pathology and had a passion for helping children with feeding difficulties. However, after going through her own health journey and battling a very negative self image and relationship with food, she found herself studying at the Institute for Integrative Nutrition's cutting-edge Health Coach Training Program. Here she studied over 100 dietary theories, practical lifestyle management techniques, and innovative coaching methods with some of the world's top health and wellness experts. Her education has equipped her with extensive knowledge in holistic nutrition, health coaching, and preventive health. Drawing on these skills and her knowledge of different dietary theories, Tara works with clients to help them make lifestyle changes that produce real and lasting results.
Tara practices a holistic approach to health and wellness, which means that she looks at how all areas of your life are connected. Does stress at your job or in your relationship cause you to overeat? Does lack of sleep or low energy prevent you from exercising? As she works with people, she looks at how all parts of your life affect your health as a whole.
Tara does not to dwell on calories, carbs, fats, and proteins. It is not to create lists of restrictions or good and bad foods. Instead, she works with her clients to create a happy, healthy life in a way that is flexible, fun and rewarding.
When & Where

Community Room
Wangaratta Library
21 Docker Street
Wangaratta, VIC 3677
Australia

Wednesday, 25 October 2017 from 6:30 pm to 8:00 pm (AEDT)
Add to my calendar