The Power Of Personal Presence - Sydney

Wednesday, 25 May 2016 from 9:30 am to 4:30 pm (AEST)
Event Details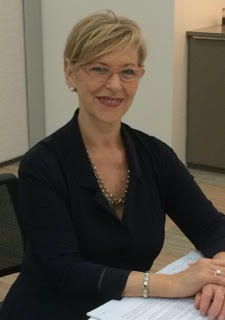 The Power of 
Personal Presence
What is personal presence? How do others perceive me? How can I create a powerful personal presence? Why is this important?  
Program overview
Over the many years spent working with busy professionals, from senior executive through to new graduates, the common theme I've discovered is this – developing personal presence starts with really understanding oneself. If an individual wants to create a particular presence, they firstly need to know what they are projecting outwards and how others perceive them. This workshop provides individuals with the opportunity to begin to better understand who they are and the image they are projecting externally. With this self-awareness comes the opportunity for change and the chance for individuals to craft the personal presence they want to have.
Understanding and developing your personal presence 
In this one-day intensive, you will:
better understand who you are, how others perceive you and if there is a synergy between these two perspectives for you; 

look at what is the essence of presence – what do people with a powerful presence do? What do they say? What do they look like? What makes them powerful; and 

explore how you can positively influence and create your own powerful personal presence. This will be achieved by analysing three critical aspects of personal presence: 
–      Your image: what are you presenting to the world around you and how does this impact your personal presence? How you present yourself can have a huge impact on your personal and professional life. 
–      Your impact: How do you sound to those around you? What words and tone do you choose and how does this impact your personal presence?  
–      Your style: what is your interpersonal and communication style? How do your habits and behaviours affect how others see you or how you see yourself?
Who should attend?
Whether you're an aspiring leader, a manager looking to add to their expertise, a recent graduate or an individual looking to be the best they can be, this workshop offers you a valuable opportunity to develop self-awareness and an enhanced personal presence. Everyone has a personal presence. What this workshop does is challenge you, encourage and support you to put your best presence forward.
What participants say
This workshop serves as a reminder that there is always room for improvement, regardless of your stage of life and career – Donna Swane
Amazing experience and insight into the Power of Personal Presence – Minna
This was a good introduction to what presence is and what's needed to develop and create the impact you want to leave people with – Helen Blackwell Prime TV
   It was great to take time out to work on oneself and learn more about "how to do it".  After this workshop is has come to my attention how important this actually is – David Prime TV
When & Where

North Sydney
The Village
Level 3, 1 James Place
North Sydney, NSW 2060
Australia

Wednesday, 25 May 2016 from 9:30 am to 4:30 pm (AEST)
Add to my calendar
Organiser
As a Professional Speaker, Executive Coach and Entrepreneur, Ondina demystifies the elusive trait and what it means to have a powerful presence.
Regardless of your position or personality, you can strengthen the impact that you have on people through increasing your confidence, knowing your values, understanding how to build relationships, fostering trust and mastering communication that leads to inspire others. Your presence speaks louder than words and reveals itself to others when you align everything together.