Description

We will deliver you by bus to the green pastures of Free Rein where you will experience coaching like never before. This day long trip includes transport and lunch and a wonderful time being with horses. We have limited seats so...Get your tickets fast, this will sell out in no time at all.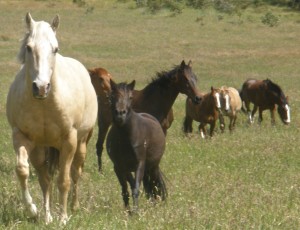 Learn how coaching with horses can:
Enhance your offering to clients

Help work teams become more cohesive

Improve leadership skills

Enhance your coaching skills
When a horse engages with us, this speaks volumes about who we are. Our thoughts, beliefs, emotions, and challenges are not private – at least to the horses. With over 55 million years of evolution, they are primed to 'read' their environment to determine their safety, and sense what is usually undetectable to us. When participants enter into the horses' space, they are the novelty in the environment, and consequently the horses are sensing and responding to the participants. As we change our thoughts or experience different emotions, or develop new awareness and beliefs, the horses respond accordingly. This in-the-moment biofeedback helps us see how we influence our environment and provides opportunities to experience immediate results as we change.
Develop/enhance your:
Somatic-based mindfulness

Presence-based coaching

Observation vs interpretation skills

Stress response management
No riding; No horse experience required; Suitable for everyone including those with physical limitations or those who are fearful of horses
Stress is a key factor in workplace absenteeism, reduced productivity, and employee turnover. Our biological stress response redirects resources, and releases certain chemicals that prepare us for survival. This response is meant to last a few moments before we release the excess energy of stress and return to equilibrium – ready for the next 'threat'. When we don't complete this stress response cycle, and stay in a chronic stressed state, our bodies break down, and our thinking becomes compromised. In contrast, healthy horses have highly regulated nervous systems, and engaging with them teaches us how to restore our natural biological stress response cycle.