The Pin Ups Party - cabaret, live music, fun & games, burlesque & more
Description
Another Party with Jazida...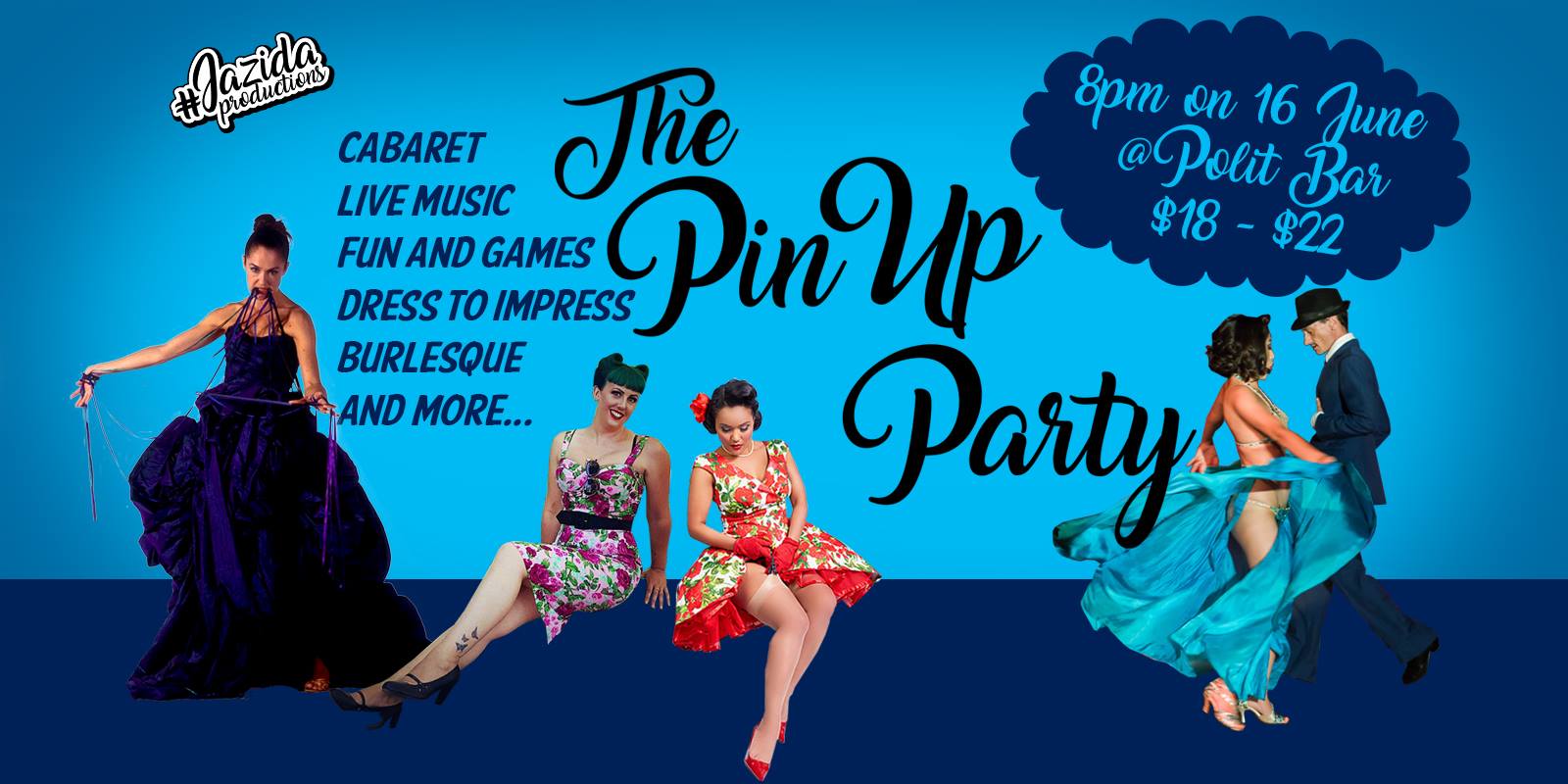 The Pin Up Party!! Come in your finest pin-up wear inspired by the 20s - 50s for your chance to win a prize for best dressed!!!

The evening will feature cabaret singers, live dancers, trivia, games, burlesque and more! Our professional photographer will be roaming to snap pictures of your with your finery - too much fun to miss!
Performers at the Party Proper
Lady Fox (from Melbourne)
A resident singer at SpeakeasyHQ in Melbourne, she is performing constantly in variety and cabaret shows and has also launched several solo shows (including Harlem Soul, Birdland, With Love from Ella, Lady Fox; Live at the Apollo and Shades of Marilyn). Appearing on radio, magazines and as Miss March for the Annual Black Pin ups Calendar 2017. The famous Spiegeltent presented Lady Fox in the Highly acclaimed circus show, Papillon.
Michael Wheatley (from Sydney)
Coming all the way from Sydney to grace the Canberra stage, is there nothing this man can't do?! Singer, songwriter, burlesque and cabaret performer, MC, model, DJ, record producer... the list goes on!
Liz Lea
Liz Lea will share some tales about her more intimate moments with intimate movement in an intimate style. A performer and choreographer, Liz Lea trained at London Contemporary Dance School and Akademi in London and Darpana Academy in India. She specialises in the field of contemporary and classical Indian dance and martial arts.
Rita Rae Sin
Wrapped up in an hourglass and overflowing with danger and delight, Rita Rae Sin will cook you a feast and then serve you for dessert. Just one taste will leave you quivering. You thought there were only seven deadly sins, meet number eight.
Jazida
Your MC for the evening - will guide you through the fun and will also share the stage with Michael (with an act fresh off the Adelaide Fringe Festival Circuit)
THE AFTER PARTY
The party proper will be followed by an after party filled with live music by the incredible Barrelhouse Bootleg singing 1920s and 1930s style covers of pop, rock and jazz hits!