Do you hate selling? Hate being sold to? Selling have negative connotations? Well that will change with "The P.E.R.F.E.C.T. Sale" platform
About this event
The aggressive, self-centred salesperson no longer has a place in today's sophisticated, demanding and client-centred world
Recognising this, we concentrate on solution selling to understand the client's issues and desired outcomes which produces the reasons to buy for mutual satisfaction.
We place emphasis on planned selling and using existing social skills for assertive behaviour, rather than promoting aggressive selling techniques.
This program is especially relevant for the business owner and the professional salesperson in building long term relationships and profitable repeat business.
Participant Benefits
Sales performance and professionalism will be improved through:
• Identifying and exploiting potential
• Setting a positive and productive manner for sales calls
• A planned and confident sales structure and approach
• Ascertaining customer needs through increased communication skills
• Explaining product and service value and solutions in a meaningful and convincing way
• Satisfying customer concerns so no objections
• Obtaining the sale and follow up
The P.E.R.F.E.C.T. Sale is a powerful platform because it is based on the way you behave in a social environmet. It is a platform, not a cage, so you can adapt it to your style of communication and selling then becomes a natural way for you.
So why not join us for a presentation where you can decide if this platform is for you? No obligation and if you cannot be there on the day there will be a recording which can be sent to you provided you have registered.
Measurable and improved results through skills transfer, practical application and ongoing development.
As a bonus for attending the 15th December event you will receive a set of three CDs valued at $97 absolutely free except for postage and handling. The subjects covered are EFFECTIVE COMMUNICATION, THE P.E.R.F.E.C.T. SALE and ACTION CENTRED LEADERSHIP
Happy revenue building and profitable business.
Kind regards
Gerald Richards
3X5X7
Building Better Business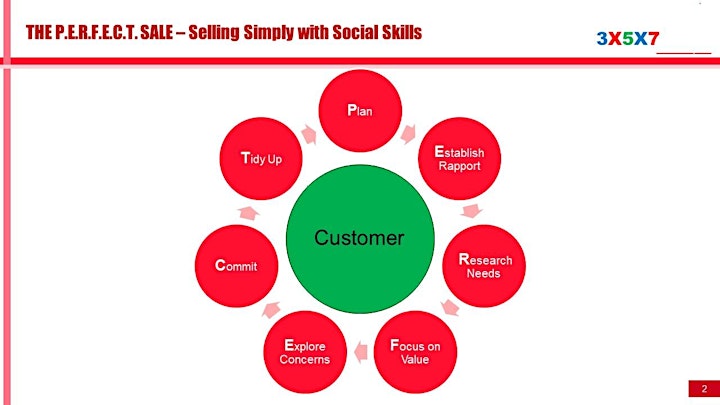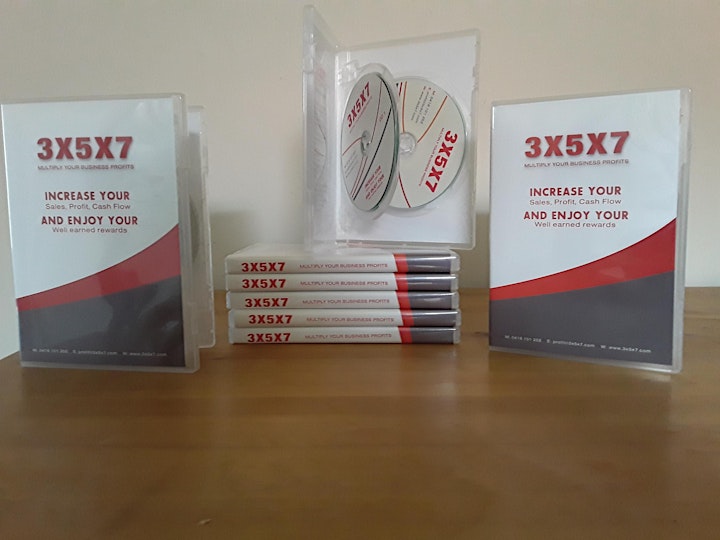 Organiser of The P.E.R.F.E.C.T. Sale - 7 Steps to Social Skills Selling
Building Better Business is dedicated to sharing with and learning from like-minded business owners about business subjects by posts on the Facebook page and promoting business seminars to SME's. Workshops will be presented by practitioners in their field of expertise and who understand the unique challenges facing business owners.
Speakers who wish to share their knowledge at various events are most welcome to contact us.