Description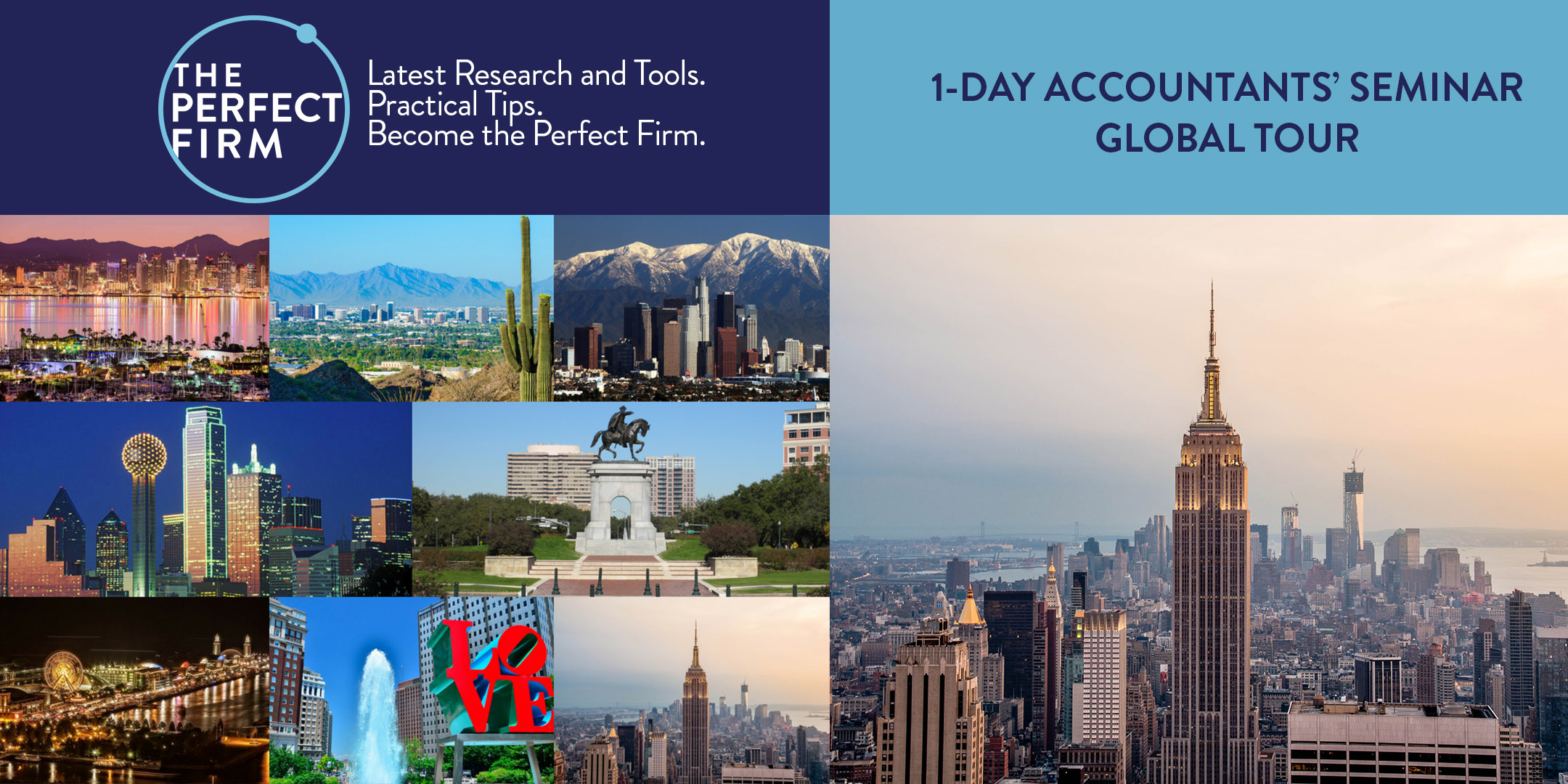 What would the 'The Perfect Firm' look like? It would have all the best attributes and elements one would aspire to in order to be successful in an Accounting industry amidst rapid disruption.
'The Perfect Firm' would be built on six pillars that would serve as the fundamental foundations to drive increased profit, enhanced capacity and sustainable revenue growth forward.
You can learn the blueprint to building the 'The Perfect Firm'.
Join us to learn how to:
Find the right people to fit the right organizational structure

Build and run a finely tuned operational processing system

Choose and deliver the highest quality services to your clients

Forge a marketing system to drive your brand and generate leads every day

Pick the right clients from the ideal niche market to suit your business model

Determine and establish metrics to ensure accountability and efficiency

All it takes now is the strength of your resolve to change and determination to make it a reality.