Description



'The People Factor' in today's Digital Marketing


What you knew about social media a few months ago, and what you thought were the best practice tactics, have most likely changed. Social media is constantly evolving and disrupting the ways brands interact with their consumers.
At the centre of social media are 'people'. People by nature are unpredictable and ever-changing. And so should our social media strategy and the content we produce reflect the real-time conversations taking place. Businesses that have kept their finger on the pulse and adapted to these changes have seen growth and driven sales for their business.
At this Community Meets Nic Henry Jones, Director & Senior Digital Media Strategist of Market Me Marketing, will discuss 'the people factor' and how businesses should employ this outlook when considering their marketing activities.
What you'll learn:
What is the 'People Factor'

What is working right now in the marketing space

How to gain a competitive edge through collaborative strategies
About Nic Henry Jones:


Nic Henry Jones is Director & Senior Digital Media Strategist behind Market Me Marketing Australia. Nic is a leader in the digital marketing industry, a successful contributing author, business educator and public speaker.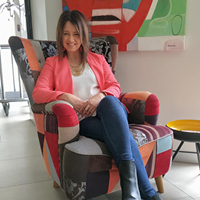 About Market Me Marketing:
Market Me Marketing offers affordable marketing solutions for businesses. Market Me was launched as a startup in April 2010, serving over 400 clients with a variety of services, utilising the creative use of social media and up-to-date innovative marketing strategies. Market Me are passionate about growing business 'the smart way' offering flexible and creative solutions for SME's right through to Corporate clients.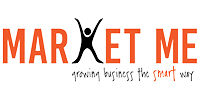 Door Prize:

2 x 2-Hour Marketing/Strategy Consults - Valued at $397.
One-on-one consultation with Nic Henry Jones, where you will discuss where your business is at, where you want to be, and identify the next steps to help you get there.
Train – 5-minute walk to Adelaide Train Station.


Tram - Tram stops directly outside Westpac House
Questions:
For any questions regarding this event please contact Samantha: Samantha.watsford@servcorp.com.au