Description
Where are YOU up to in growing YOUR business?
For many of us as business owners there comes a point where we realise we can't do it all on our own. And doing it with outside help often includes doing it with outsiders' money!
But how can this be done? What are the risks? Who should you go and speak to? And who is out there who has gone before you in this priocess?
The Path to 'Funded' is for female business owners who are serious about building a strong and healthily growing business. If you want to expand beyond being a solo-entrepreneur working from home, funding is often the path that lies ahead.
However, there are many essential steps on the path to funded that makes the difference between hard and easy.
Will you find the path to 'funded'?
In the coming 7 months we will work with 7 female entrepreneurs and business owners to get to 'funded'. This is not a one–size–fits–all program as every business is individual. And the funding requirements of each business will be unique to that business.
It is a program that is rolled out in close collaboration between SHE Business and Business Connector. On the program you will see a range of experts drawn in to support the program and ensure the outcomes exceed expectations.
Is this you & your business?
It is for companies...
with a female founder or at least one female co-founder or director of the company

in any line of business or industry. Tech or not. Physical product or not. B2B or B2C

that have a well-identified niche

that have high potential scalability, at least nationally and preferably globally

that are in revenue or at least only weeks from revenue. Ideas-stage companies will not find the program rewarding
It is for founders
that are willing to share their trials and tribulations, successes and failures such that others can learn from them

who are willing to stand up and be counted as future role models

who are willing to go the extra mile

who want to be recognised as excellent entrepreneurs
What is this Evening Event About?
You think you're ready for the funding journey but you're not quite sure? You want to start down that path but want to check out your travel companions? Then you must be here, or at least send somebody you trust.
Who is it for?
Business owners and professionals like yourself covering all industries, with an open mind to the fact that business growth is not a straight line, that funding may come from unexpected quarters, that team is everything.
Who are presenting and on the panel?






More are being added...
What other People said about Similar Events






The evening includes...
Brief Presentation: The why, what and how of the

"7 Female Founders to Funded in 7 months program"

Panel Q&A with the experts

Whether you proceed down the funding path or not, it's a night full of take home actionable points you can implement right away to improve your business.

Complimentary wine, beer and finger food
To reserve a space at this exclusive event please use the registration options above.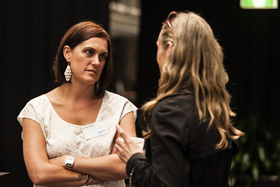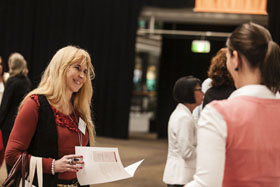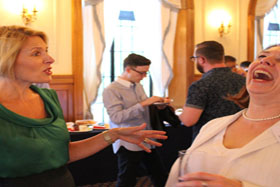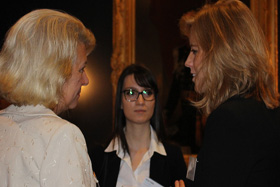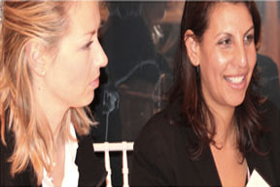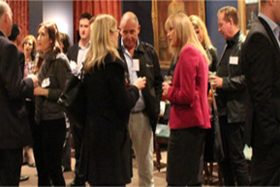 FAQs
What is the refund policy?
You can cancel your booking up to 5 business days before an event and your ticket will be fully refunded. As this is the normal cut-off for organising catering and other event details, no refunds are possible after that point.
Do I have to bring my printed ticket to the event?
You can bring your printed ticket or install the Eventbrite app on your smartphone. We love paperless!
What's the dress code?
Business casual is normal - most people come straight from work so whatever you wear professionally is fine.
Should I bring business cards?
Are you serious? If you don't have something to share so that people can contact you again, why bother making connections in the first place? :)
When should I arrive?
If you arrive more than 15 minutes after the start you will probably miss our introduction and our explanation of how our events run, so please try to be prompt.
Any other tips?
Arrive early, welcome people arriving later, be honest and open, be prepared to ask for help with your business.
Organiser of The Path to Funded - [for Female-Led Businesses]
Business Connector helps your business grow revenue, profitability and value through a carefully crafted Business Acceleration process. On the front we run a series of seminars, MasterClasses, courses and other events and behind that we offer a range of in-depth programs and an online platform to ensure your business grows rapidly and safely.