About this Event
The 2-Day Pain-Free Performance Specialist Certification (PPSC) is an integrated prevention based system for personal trainers, coaches and fitness professionals to optimise their clients' fitness and performance around the common presence of pain, dysfunction and injuries.
In this 12-hour certification course, attendees will master some of the most powerful injury prevention-based theories, methods and modalities to take instant action in the implementation of Dr. John Rusin's Pain-Free Performance Training System, including:
Optimising The 6 Foundational Movement Patterns
Real Time Movement Pattern Screening Protocols
Advanced Assessment of The Shoulder, Hip, Ankle and Lower Back
The 6-Phase Dynamic Warm Up Sequencing System
Soft Tissue, Self Myofascial Release and Stretching Drills
Mobility and Corrective Exercise Protocols
Postural Reeducation and Activation Drills
Central Nervous System Stimulation Strategies
Pain-Free Programming via Movement Pattern Pyramid System
Coaching and Cueing The Foundational Movement Patterns
Building Long Term Health Through Pain-Free Strength and Resilience
At the completion of this course, attendees will earn the Pain-Free Performance Specialist Certification (PPSC) and become registered Pain-Free Performance Training System providers listed globally via DrJohnRusin.com. This credential represents the enhanced education to help optimise client management around the presence of pain and movement dysfunction. Through this course and certification process, attendees should acquire the tools to truly bridge the gap between performance and prevention, better helping clients unlock their pain-free potential.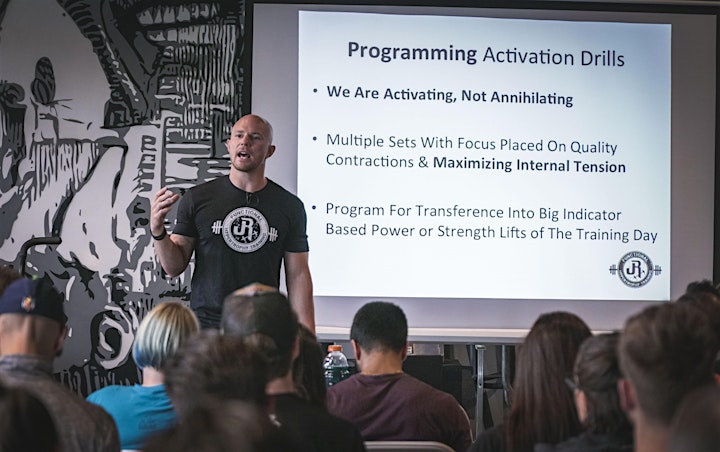 Read more about the Certification, 2-Day Curriculum and Dr John Rusin:
DOWNLOAD THE EVENT AGENDA MEMORANDUM
--
YOUR HOSTS: BENCHMARK CANTERBURY
The human body is complex and brilliant; a machine which can be pushed to incredible extremes and achieve the extraordinary when nourished under correct conditions.
Benchmark Canterbury is a revolutionary facility providing the platform your body needs to reach its best potential.
The Benchmark training system is unique. Based on athletic programming and evaluation in personal and group environments, Benchmark's expert coaches will guide you to not only increase your fitness and strength but reinforce practices to enhance daily life and movement.
Benchmark strives to break away from the mainstream fitness format to provide a more efficient, beneficial, sustainable and enjoyable form of training for members of all levels.
Years of passion and experience have led to the development of a system which focuses on maximising physiological progression whilst limiting pain and injury.
Benchmark is committed to aiding the everyday human in becoming fast, agile, strong and flexible, to live a long and healthy life. Raising the Benchmark for the human condition.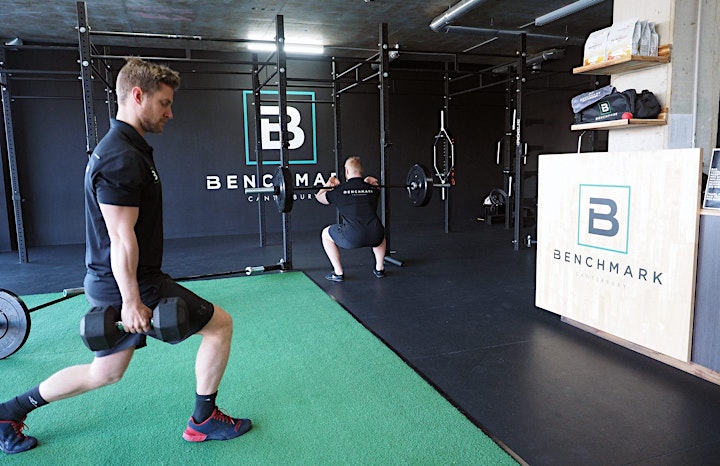 BOOK YOUR TICKET NOW!
Tickets for Dr Rusin's 2-Day Certification are limited and his arrival in Australia has been hotly anticipated. Secure your ticket now, before you miss out.
All attendees gain certification in the Pain-Free Performance Specialist Course (PPSC).
In addition to all of the above course content and certification, VIP attendees gain:
Priority Seating
Private small group (12 person) Dinner in Sydney CBD with Dr John to chat all things training and get to know him more personally