An evening of conversation between two crime fiction connoisseurs
About this event
From the bestselling author of Wimmera and The Rip comes an unforgettable novel that explores the darkness in our world with the light only a child can find. Please join us as Mark Brandi reveals the stories and inspirations behind his new novel, The Others, alongside author Suzanne Leal.
Doors at 6pm for a 6:30pm start.
This is a COVID Safe event, masks encouraged and Service NSW QR code login mandatory for entry. If QR code login is not available, we can register you manually. Physical distancing and hand sanitiser required as per COVID restrictions. Please stay home if you are unwell.
ABOUT THE BOOK
I heard voices talking last night. I've never heard my father talk to someone else. Not that I can remember. I was in bed, and I heard my father's voice first. He was talking to someone, and then I heard another man with a deep voice. The man got angry, I could tell, even though I couldn't hear exactly what he was saying. Then my father said, 'I'd kill you first.'
On his eleventh birthday, Jacob's father gives him a diary. To write about things that happen. About what he and his father do on their farm. About the sheep, the crop, the fox and the dam. But Jacob knows some things should not be written down. Some things should not be remembered.
The only things he knows for sure are what his father has taught him. Sheltered, protected, isolated. But who is his father protecting him from? And how far will his father go to keep the world at bay?
All too soon, Jacob will learn that, sometimes, people do the most terrible things.
ABOUT THE SPEAKERS
Mark Brandi's bestselling novel, Wimmera, won the coveted British Crime Writers' Association Debut Dagger, and was named Best Debut at the 2018 Australian Indie Book Awards. It was also shortlisted for the Australian Book Industry Awards Literary Fiction Book of the Year, and the Matt Richell Award for New Writer of the Year. His second novel, The Rip, was published to critical acclaim by Hachette Australia in March 2019.
Mark's shorter work has appeared in The Guardian, The Age, the Big Issue, and in journals both here and overseas. His writing is also sometimes heard on ABC Radio National.
Mark graduated with a criminal justice degree and worked extensively in the justice system, before changing direction and deciding to write. Originally from Italy, he grew up in rural Victoria. Mark now lives in Melbourne and is working on his next work of fiction.
Suzanne Leal is the author of novels The Deceptions, The Teacher's Secret and Border Street. A regular presenter at literary events and co-presenter of the BAD All About Crime podcast, she is the former senior judge for the NSW Premier's Literary Awards and chair of the fiction and poetry panel for the 2020 Prime Minister's Literary Awards. Suzanne is the host of Thursday Book Club, a relaxed, friendly book club connecting readers online.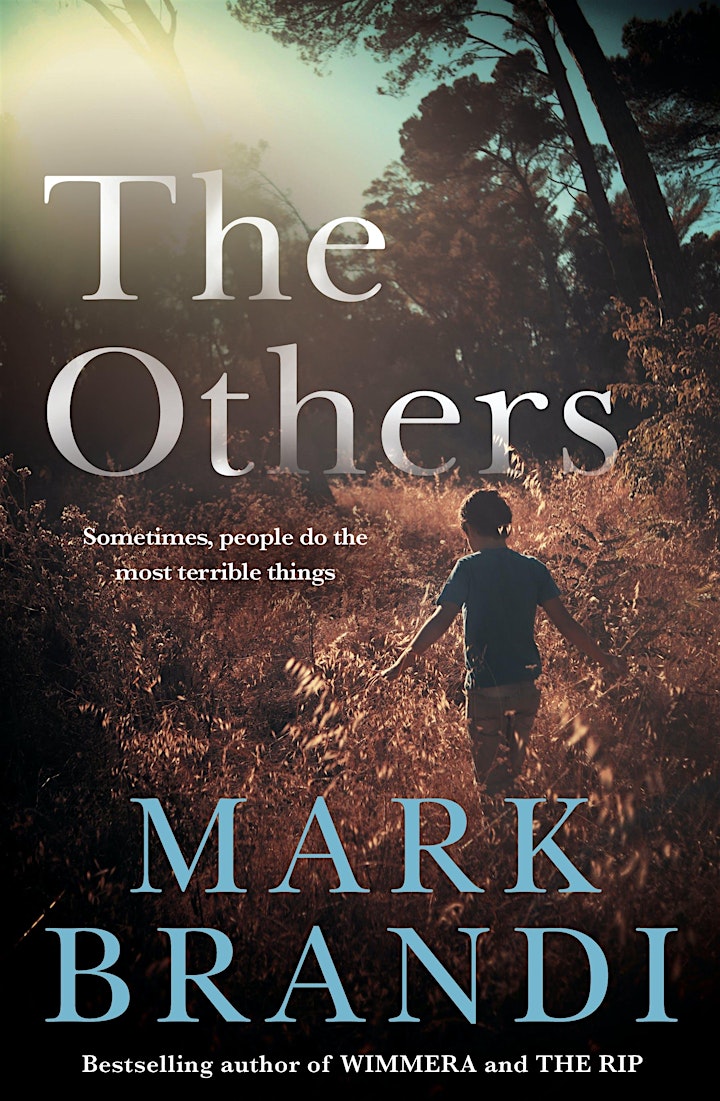 Organiser of The Others: A Conversation with Mark Brandi & Suzanne Leal
Located on Norton Street, one of Sydney's most popular restaurant strips, the Leichhardt store is welcoming, spacious and cosmopolitan.
Outside, under the shade of the building's front awnings, the busy Berkelouw Cafe serves fantastic food and coffee and is one of Norton Street's most popular meeting destinations. Inside the bookstore, the downstairs area features an extensive selection of new books and an outstanding range of cards, wrap and stationery items. The second floor boasts thousands of second hand books, and a great range of rare titles.