The Origins of Project Management & Lessons for the Future

Tuesday, 12 December 2017 from 7:30 am to 9:00 am (AEST)
Event Details
Invitation to Breakfast Seminar and Discussion with Practitioner Scholar
The Origins of Project Management & Lessons for the Future
Please join us for a seminar by visiting scholar Professor Mirko Perano on the origins and evolution of project management, its tools and processes, and scholarly research and theories.
Background
Since ancient times, humans have managed to harness resources and apply knowledge, skills, tools and techniques to project activities resulting in remarkable achievements, such as the Pyramids of Giza, the Great Wall of China, the Colosseum and, if biblical accounts are true, Noah's Arc.  However, very little has been written about the origins of project management or its evolution and intersection with diverse streams of academic research.
In this seminar, academic and former project management professional Dr Perano will share his research insights into the ancient origins of project management. Further, he will explore the parallel advancement of project management by practitioner work on projects and academia's development of theories by reference to a timeline.  From the practitioner side, a number of documented projects of significance will be presented as case studies, highlighting the development of new tools for project management (including the familiar GANTT chart and PERT, amongst others).  Against this timeline, he will also outline the explorative way to match the project in which these tools were born and the evolution of academic management theories.
This historical knowledge of the origins and evolution of project management can benefit both project management professionals and academics, including by highlighting the importance of both: learning and applying practical knowledge from projects; and the multi-disciplinary thinking relevant to the profession.
Who Should Attend
This seminar will be of particular relevance to:
Project Managers (PMs) and others from industry and government with an interest in projects

Scholars interested in project management and/or its history
Event Details
When: Tuesday, December 12, 7:30am-9:00am
Agenda:
7:30am-7:50am          - Light breakfast and networking

7:50am-7:55am          - Welcome from QUT Business School Innovation & Change research group

7:55am-8:50am          - Presentation by visiting Professor Mirko Perano

8:50am-8:55am          - Overview of latest PMI sponsored research project by Dr Artemis Chang

8:55am-9:00am          - Closing comments
Where: QUT Gardens Point, 2 George Street, Brisbane (Z Block, Level 10, Gibson Room, Room 1064)
Registration: Please register via this Eventbrite invitation as spaces are limited.
Cost: free 
About Our Speakers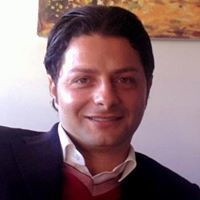 Professor Mirko Perano is a visiting scholar of QUT Business School's Dynamic Capabilities of Innovation and Change research group. Dr Perano's research interests are project management and risk, strategic management, CSR, and innovation. In the project management domain, specifically, Dr Perano has the benefit of both project management experience and academic expertise, and has published significant works in this field, including with notable practitioner figures including PMI founder Russel Archibald.  Dr Perano holds a double Ph.D degree in "Corporate Management and Finance" and in "Economics and Management of SMEs" (from the University of Rome "La Sapienza", Italy, and University of Huelva, Spain, respectively). He is Vice Chancellor, Director of the Department of Management and Professor of Management at Reald University College. He was Professor of Strategic Management (Department of Business Study and Research) and of Management (Department of Industrial Engineering) at the University of Salerno. Dr. Perano is Dean of MATTOUR (International Research Group of Management, Technology and Tourism), based in the Department of Management at Reald University College.  Since 2006, he's been a member of various research groups (funded by the Italian Ministry of Education) in the fields of management and tourism at the University of Salerno.  Additionally, he's a member of the research groups "GEIDETUR" n. SEJ 437 (Innovation and Development Strategies in Tourist Firms), based at the University of Huelva (Spain), and "GITUR" – Tourism Research Unit of the Polytechnic Institute of Leiria (Portugal). He formed and coordinates the Department of Management's "Reald Summer School on Research Methodology" at Reald University College, which organises seminars and teaching activities on research methodology for scholars around the world.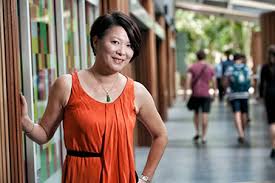 Associate Professor Artemis Chang is an Organizational Psychologist working in at QUT Business School.   Her research focuses on time, and she has applied her temporal lenses to research in project management and immigrant entrepreneurship. Artemis won the APA social psychology dissertation award for her PhD research on "Time in Groups".  This is still a key research focus of hers today. Artemis currently teaches leadership and coaching, personal and professional development.  She blogs about related research and teaching materials through her Facebook page https://www.facebook.com/asprofchang. For more information, Dr Chang's QUT Profile.
Event Sponsor
This event is brought to you by QUT Business School's "Dynamic Capabilities of Innovation and Change" Research Group.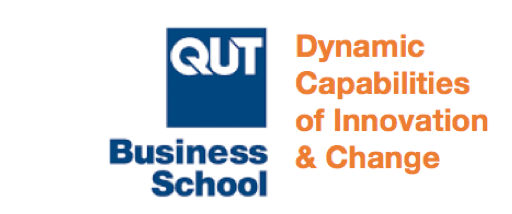 QUT Business School's "Dynamic Capabilities of Innovation and Change" Research Group conducts world-class research in innovation and applies knowledge from multiple disciplines to helps organisations, industry, managers, teams, and stakeholder networks to shape and seize opportunities, be more innovative and build and leverage their capabilities to strategically adapt to and initiate change, grow, and prosper. For more information visit the Research Group's website.
When & Where

QUT Gardens Point Campus
2 George Street
Brisbane City, QLD 4000
Australia

Tuesday, 12 December 2017 from 7:30 am to 9:00 am (AEST)
Add to my calendar