Description
Jacques Cousteau, the French ocean explorer who enchanted generations in France and Britain 60 years ago, will find a younger audience with the release of a new film of his life.
The Odyssey (L'Odyssée), is a €20m spectacular that took five months to film, including shooting in the frozen wastes of Antarctica and with sharks in the Bahamas.

At a time when colour television was a novelty, his series The Undersea World of Jacques Cousteau opened the eyes of a generation to the wonders beneath the waves.
Check the trailer here.
Screening one night only on Aug 15, don't miss this opportunity to see The Odyssey on the big screen.
We will also be raising funds for the Sunshine Coast Surfrider Foundation, a group committed to making our seas and shorelines pollutant free so come along, see a great film, make a contribution and be part of a worthy cause.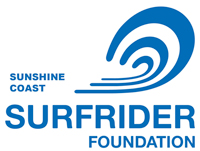 Keep posted for news of this and upcoming screenings via our Instagram and Facebook pages as well as scsff.com.au