About this Event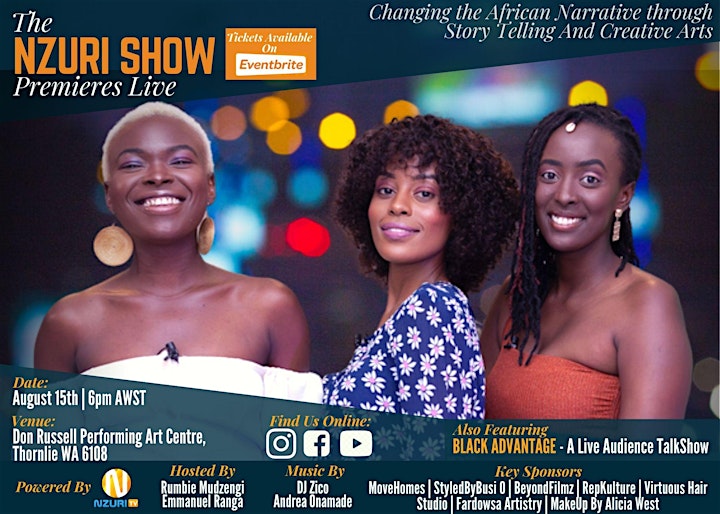 The Nzuri Show (TNShow) is an African Australia Talkshow aimed at retelling our stories and challenging previously held narratives about people of colour, our journeys and our collective successes.
TNShow is set to take you on a journey exploring the lives, successes and struggles of people of colour across Australia and beyond.
Streaming weekly on Facebook | YouTube Starting from August 15th.
TNShow is Nzuri Television's pilot web series talkshow, a launchpad for young creatives and would-be media personalities wanting a seat at the table.
The platform celebrates and showcases the best of Africa Entertainment | Art | Lifestyle | Film | Music and much more including News. Our goal is to deliver quality Afro infused contents whilst creating an alternative career pathway in media for people like us here in Australia.