Description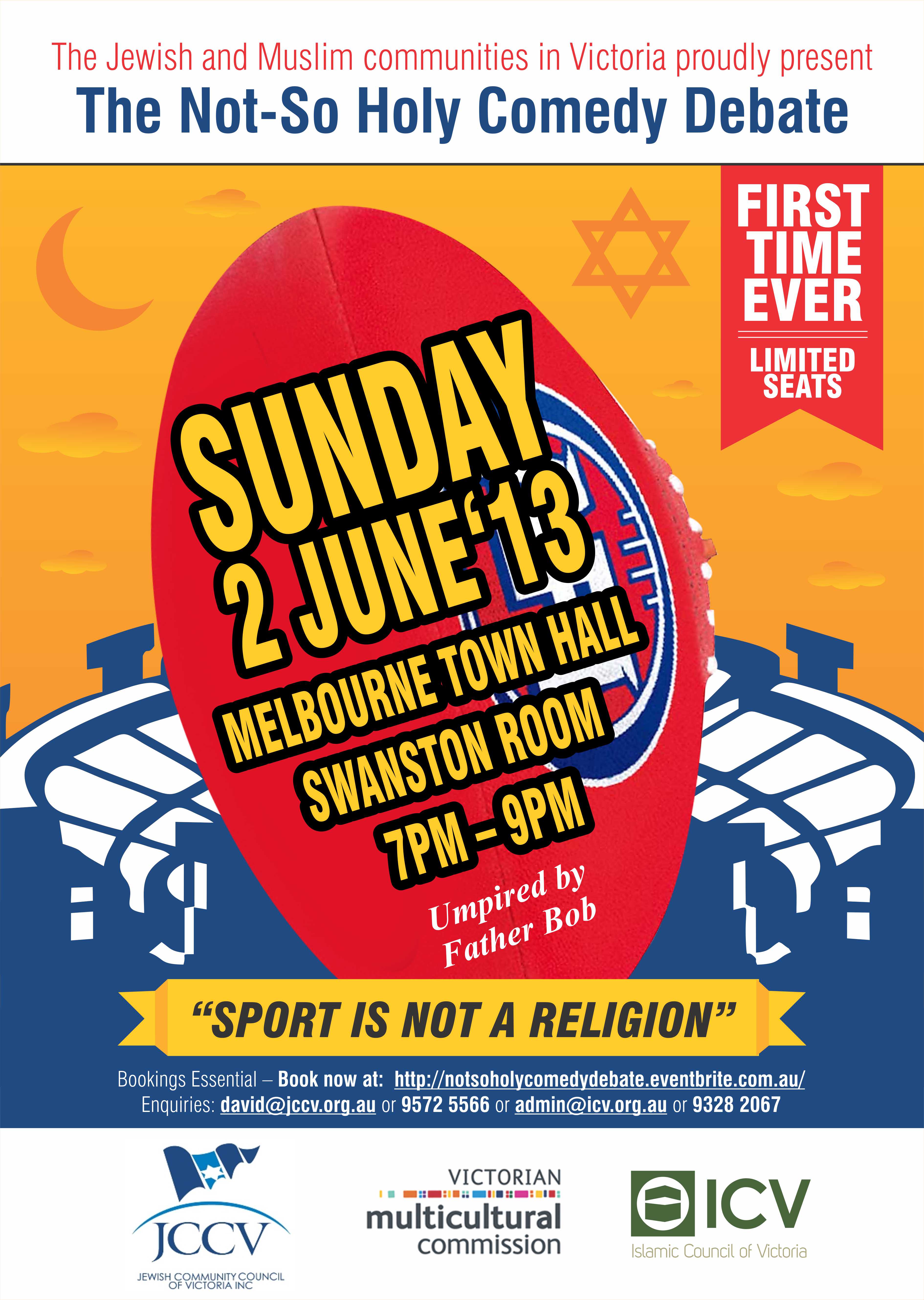 The Jewish and Muslim communities of Victoria proudly present the
"Not So Holy Comedy Debate"
to lightheartedly debate
"SPORT IS NOT A RELIGION"
Umpired by
Father Bob
with panelist celebrities including
Bram Presser (musician & lawyer)
Mohammed El-leissey (Amazing Race, standup and community worker),
Steve Bedwell (comedian, radio personality and author),
Mostafa Haroun
(Amazing Race and comedian)
Rev Howard Langmead
(Reverand and comedian) and
Dr Nasry Bahfen (journalist & communications lecturer).
Hosted by the Jewish Community Council of Victoria and the Islamic Council of Victoria with support from the Office of Multiculturalism and Citzenship..
This is Multiculturalism in action and with a smile!