The Non-diet Approach: How to get healthy, happy & body confident without f...
Description
SICK OF FIGHTING WITH FOOD & YOUR WEIGHT?
Does weight loss feel like a daily battle? Or are you confused about nutrition and what you 'should' eat? So much so that you swing between trying to get it 'perfect' or totally blowing out....
This isn't because you lack willpower. It's not because you're lazy. There are physiological, biochemical and psychological reasons for why our bodies fight back against fad diets and rapid weight loss.
Kali Gray, "non-diet" Dietitian, gets it! She's been there too. And after working with thousands of clients for almost a decade, she draws on personal and professional expertise in this workshop to reveal:
The science behind why diets typically don't result in lasting weight loss,
How food restriction can set us up for disordered eating and binge behaviours,
How to break free from food fixation and worry about your weight,
Why yo yo cycling can be bad for your metabolism,
The power of positive body image,
How to 'cut through the noise' of fad diet messaging to know what's right for you,
A self-kind approach to making sustainable health changes,
Key insights to having a healthy relationship with food,
How Mindful Eating can help you make peace with your plate,
At this workshop, you'll receive:
Worksheets to take action and gain momentum,
1 hour presentation + optional 30 minute Q&A with Kali,
FREE access to a 5 day Mindful Eating Video Series,
Ticket into the lucky door prize to win an Eco-Friendly Lunchbox Kit + Cooler (Valued $74.95)
TICKETS ARE LIMITED, SO BOOK NOW!
When: Friday 5.30pm - 6.30pm + optional 30 minute Q&A
Where: Pegasus Strength & Conditioning, 33 Rene St, Noosa

Cost: FREE
Includes:
Take home worksheets to put your insights into action
Light nibblies...It's Friday night & we know you'll be hungry ;)
Tea & coffee
BOOKINGS
Online: Follow the links on this page
Email: info@myfoodculture.com
Phone: 0411 581 945
In Person: Register with Angus or Roxi at Pegasus Strength & Conditioning

---
WHAT DO OTHERS SAY ABOUT MFC EVENTS?
"Kali is amazing! She plans her events with thought and care, ensuring that they are informative and relevant to the time of year and current food trends. Kali's presentation is second to none, having considered every detail and possible requirement. I would thoroughly recommend attending any of her events or to work with her in planning food education events."
"Loved working with Kali and the...team. They made it a sell out event, made the hall and stall beautiful, took care of all the food samples and were generally awesome to work with."
"Kali is incredibly organised, lovely to work with and passionate about everything she does. Everything from pre-event to clean up was a breeze thanks to Kali and her lovely team!"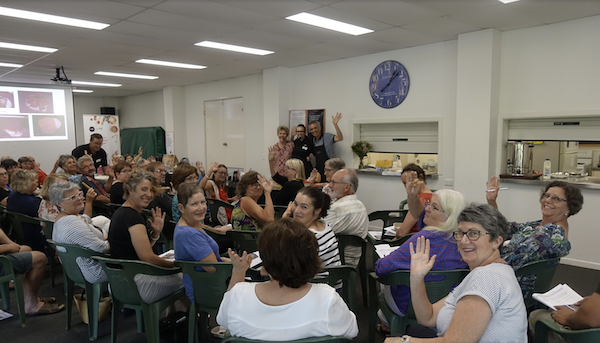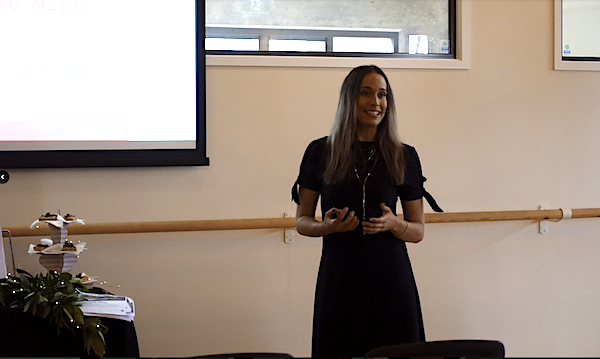 ---
About Your Host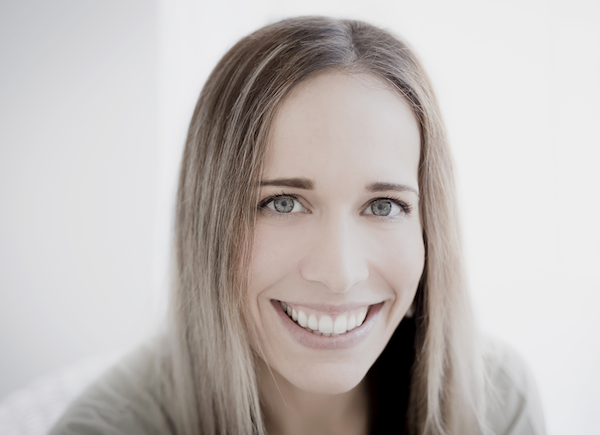 About your host, Kali Gray APD
Kali is a Body Confidence expert and registered Dietitian. After battling with disordered eating and body image for ten years, Kali is passionate about helping other women break free from food worry, feel confident with their body image and make peace with food. It's so much better on the other side! :)
Kali runs coaching programs, group courses and cooking workshops. You can find out more at www.myfoodculture.com or head to Instagram and Facebook. Kali can also be contacted directly via info@myfoodculture.com.
---
This event is proudly brought to you by Pegasus Strength & Conditioning & My Food Culture