The New Normal: What does it look like and how can you become the Maximum Y...
Description
The new normal, what does it look like and how can you become the Maximum You!

Nutrition: We are what we eat….

How does food impact our productivity?

3 techniques to slow down your mind

Strategies to pull yourself out of a slump

3 tips to Keep your mind and body focussed

Walk away with a different awareness and basic strategies that you can immediately implement into your daily lives.

Maximum Who? Mother, daughter duo Sarita and Maxime created Maximum You to offer their years of combined experience in mindset, professional development and building a healthy lifestyle, along with their own personal journeys.They are committed to guiding you on the adventure of transformation through aligning body & mind. Allowing you to break free and become your Maximum You.
Our vision: To own, create and drive the mind body movement.
Our mission: To walk beside you on the adventure of becoming your Maximum You.
Our tagline: The Power To Be!

We believe that our bodies and minds are not separate, everything is integrated and if we aren't achieving the results we want in our health, career or relationships it's worth exploring why.

We love educating people on the power of their minds and how to fuel their bodies for success.


SPEAKERS
---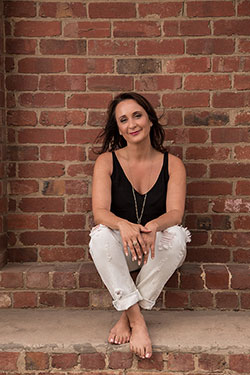 SARITA JOHAN
Founder, Business and Mindset Specialist and the "Mum" in Maximum
Through her own life experience, Sarita knows how much of a part our mindset has to play in our success. She's passionate about helping people overcome the limitations and fears that hold them back from taking action to become the best possible versions of themselves. Sarita believes that all things are interconnected. So when she spontaneously snapped her femur in 2006, she knew it was because she was ignoring the warning signs that she needed to make changes in her career and personal life. Despite being financially broke and feeling extremely un-resourceful having separated from her partner of 21 years, Sarita took the next seven years following the accident to re-evaluate who she was and what she wanted to do.
A NLP Master Practitioner and accredited DISC profiler who knows what it takes to get the best out of people, Sarita now helps both businesses and individuals to take back control of their lives. Sarita also happens to be Max's mum! She's excited and determined to help you do what it takes to become your Maximum You.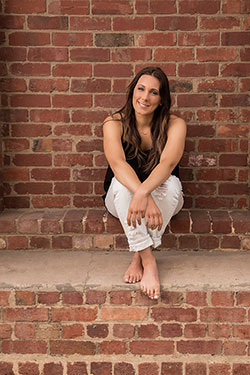 MAXIME JOHAN
Co-Founder, Health renovator & the "Max" in Maximum.
Maxime is an award winning fitness model, author (of upcoming book healthy gut, perky butt) health coach and personal trainer.
She has helped countless people create healthier, happier, more successful lives through out her career in the health/fitness industry.
Maxime's vision is to empower women to reconnect and love their physical body, through advancing their knowledge on gut health, nutrition, exercise and mindfulness.
She believes that what you project internally you reflect externally.
Her own health struggles, coupled with binge eating and depression ultimately paved the way for her adventure of self-discovery through health and fitness.
She now offers her knowledge via online programs, face-to-face workshops and exclusive one-on-one coaching. Her passion for health and wellness truly resonates in all that she does, she walks her talk and can't wait to show you how to create your very own version of your 'maximum you'.
---