Description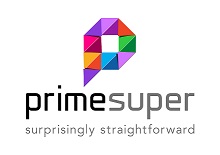 Prime Super and Dare to Dream presents:
Fireside Business Conversations
The Neverending Story – the Hunt for Clients
In a world where the business environment has never been more competitive, one thing is certain you are in the business of being in business. With that certainty there is a basic instinct that to survive and take the business to the next level you must find more clients. The desire to find new clients is, at an emotional level, simply "me want more money".
Whilst the desire is strong, business owners will often struggle to turn that desire into a reality.
That's why Prime Super and Dare to Dream are presenting a workshop designed to have a positive impact on the way business owners & leaders approach the hunt for clients.
Come & hear the following speakers
The attendees will walk away with an understanding about:
What makes your business stands out from the crowd?

How to communicate with your clients & prospects?

Practical examples to apply in your business
EVENT DETAILS:
At The Apple Farm
77 Clarke Road, Ob Flat
Tuesday 5 June 2018
Registrations from 5.00pm, starting at 5,30pm and concluding at 7.30pm
Tickets investment is $38.50
We are proud to support Four Reasons Why by donating a $10 from every ticket sold for our Fireside Conversation Event.
Don't miss this opportunity to attend this interactive workshop in a relaxed environment that will enable you take a focussed approach to hunt for clients such that your business flourishes.
Warm soup & crusty bread with mulled wine are the perfect accompaniment to a fireside conversation.