Location
Flinders University
182 Victoria Square
Adelaide, SA 5000
Sales Have Ended
Registrations are closed
Description
The neuroscience of online learning

#nsed2013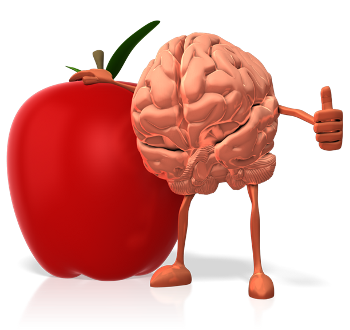 Neuroscience has shown that our brains are plastic and that education, gaming and the use of technology can change our brains' connectivity, function and structure. (1, 2)
But learning is more than just biology - it is affected by our learning environment and the people with whom and from whom we learn. So how do you take what neuroscience reveals about the plastic, learning brain and combine it with educational research, expertise and common sense?
Klevar, in association with Flinders University, are offering you the chance to explore this with Dr Paul Howard-Jones of the University of Bristol, researcher and author of "Introducing Neuroeducational Research: Neuroscience, Education and the Brain from Contexts to Practice".
Feed your brain with us in Adelaide
Join us with Professor Martin Westwell, Director at Flinders Centre for Science Education in the 21st Century, on Tuesday, 13 August from 2pm in Adelaide at the Victoria Square campus of Flinders University. The presentation and Q&A session will be followed by a chance for attendees to get your social brain in gear with networking and informal discussion over afternoon tea.
Seating is limited to the first 50 respondents.
You and your brain won't be in Adelaide? Join us online!
If you cannot make it to Adelaide or you've missed out on the live event, there will be a webinar option available for up to 50 online attendees.
Who should attend?
Educators in the University, VET, Adult learning and K-12 sectors will all benefit from participating in this event.
Meet Dr Paul Howard-Jones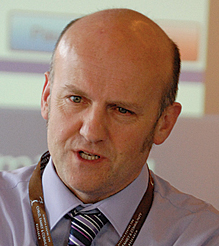 Dr Paul Howard-Jones (Graduate School of Education, University of Bristol) researches at the interface between neuroscience and educational theory, practice and policy, and he publishes in all associated areas. In 2010 he published one of the first text books for researchers in this area, and his commissioned work includes a review of the effects of technology on the brain, which he launched at the 2011 Nominet Lecture at the UK's Royal Society for Arts.
His scientific research combines neurocomputational modelling with functional brain imaging in order to explore the relationship between reward and learning. E-learning technology based on this work is already being used to support learning in 20 different countries across the world.
He was a member of the UK's Royal Society working group on Neuroscience and Education that published its report in 2011. He has led the development of a new postgraduate (MSc) course in Neuroscience and Education at the University of Bristol which will launch in October, 2013.
In a previous life, he worked as a school teacher, trainer of teachers and as an inspector of schools.
Meet Professor Martin Westwell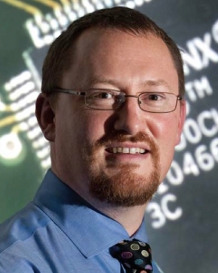 Professor Martin Westwell is the inaugural Director of the Flinders Centre for Science Education in the 21st Century that supports quality teaching and innovation in science and mathematics education. After completing his degree and PhD at Cambridge University, Martin moved to Oxford University as a Research Fellow in biological chemistry.
A winding career path returned him to Oxford University in 2005 as the Deputy Director of the Institute for the Future of the Mind.
Throughout all of the work at the Institute for the Future of the Mind, Martin worked with the UK government, parliament, teachers, parents and others to provide access to scientific evidence to help inform their decision-­‐making about the learning and education of young people.
Martin has won a number of awards for engaging non-­‐scientists with science including, in 1999, being named by The Times newspaper as the Scientist of the New Century.
1) Draganski, B., et al., Changes in grey matter induced by training. Nature, 2004. 427: p. 311-312.
2) Maguire, E.A., et al., Navigation related structural change in the hippocampi of taxi drivers. Proceedings of the National Academy of Sciences of the United States of America