Description
Due to the success of the New National Quality Standrd Conference in 2018, we are bringing back this conference, with some new features! First time in Newcastle, don't miss out.

From the 1st of February 2018, the revised National Quality Standard commenced across Australia. This full day conference will help you to learn more about the National Quality Standard and how it affects you as an educator and your education and care service. The National Quality Standard conference is for educators, educational leaders, providers and managers of all services in scope of the NQF, including:
long day care services
outside school hours care services
preschools
family day care services
Do you want to feel confident and comfortable with the National Quality Standard?
Do you want to look forward to Assessment and Rating with confidence?
Do you want the National Quality Standard and the Assessment and Rating process to be your friend, not your enemy?
Then this one day conference is for you! Participants will gain an insight into:
The National Quality Standard and implications for practice

practical strategies and tips for using the NQS as an authentic quality improvement tool

using the NQS to prepare for assessment and rating every day, so that you never have to 'prepare' again

advocating for children and your practice through the NQS.
Come and join us for this full day event, and leave with confidence and strategies to implement at your service the very next day......
Morning tea and lunch included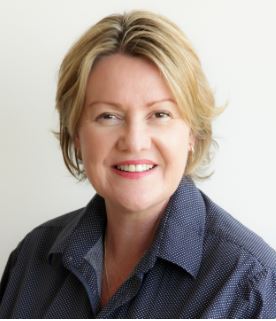 Jennifer Ribarovski
Jennifer Ribarovski has over thirty years' experience in the education and care sector. Her roles have included NSW State Operations Manager for the NSW Regulatory Authority, with her work largely focussed on the roll out and implementation of the NQF in NSW, and training Authorised Officers to assess and rate centres against the National Quality Standard. Following this role, she was then contracted to work for the Australian Children's Education and Care Quality Authority (ACECQA) as a senior advisor. Her work included developing online training modules for authorised officers nationally, face to face training of authorised officers nationally and professional development of authorised officers in relation to assessing and rating services against the NQS. Jennifer also trained authorised officers across Australia in the assessment and rating process and worked with state and territory governments on national policy in the implementation of the National Quality Framework.
As Managing Director of JR Education Consulting Services, Jennifer provides support, guidance, professional development and conference presentations for the education and care sector across Australia and internationally. She has a unique ability to translate the theories of early childhood learning and development into practice in accessible and supportive ways. Jennifer is also currently contracted to Sydney University to design and deliver units of study to both undergraduate and postgraduate students in early childhood education programs. Jennifer holds a Bachelor of Education (Early Childhood) and a Master of Educational Leadership and Management with Distinction.