Come share in the co-creation of spiritual delight, journeying through the realm of infinite possibility.
About this event
💫St. Joachim's Spiritual Teachings - A School for Modern Day Mystics
THE MYSTICS CIRCLE ⭕️
Energy Teachings
Spiritual Development
Dimensional Meditation
DNA Sound Healings
Soul-Inspiring Connections
Come share in the co-creation of spiritual delight, journeying through the realm of infinite possibility.
Appropriate Age: This class would suit adults from 18 years and above.
ABOUT
This is more than a mediumship or psychic development class; this is a chance for you to explore, seek and receive as we examine the energies at play that may be affecting, enhancing or healing us while we are on this journey of LIFE.
You'll experience spiritual teachings, group readings of exploration and powerful healings the will expand your awareness and help you access your intuitive gifts on a whole new level.
WHO CAN ATTEND
EVERYONE! You do not need any experience within a spiritual practice to attend these classes, If you have an interest in learning and evolving within the wondrous world of spirituality, then will enjoy this path toward enrichment.
THE DETAILS
Each class begins with learning and participating in clearing old energy and welcoming in the LIGHT thought rituals such as mediation, sage, sound and breath work to name a few.
As we settle into the class, gently moving through channelled teachings from Spirit, and the energises that currently surround us looking into astrology, numerology, and dreams, through to the signs and symbols from our guides. There will be exercises undertaken to help activate and strengthen your connection to your inner guidance.
After a short break, we come back to the class to discuss the teachings and rituals learnt.
Chosen at random, guidance from Spirit will be channelled as I answer questions from the group; be that spiritually specific, personal to the individual or a question that may relate to the group as a wider collective. Come with your questions ready as you never know, Spirit may choose you!
The class will conclude with a deep and powerful healing to integrate our learnings, release any blocks and allow us to come back to centre.
ONLINE DETAILS
This is a monthly LIVE Event held between 10am-12:30pm on a Sunday - please see drop down menu above for all available dates that each session is scheduled for.
The event will use Zoom and due to number restrictions with the meeting platform, ticket numbers are limited. Please have Zoom downloaded onto your device of choice ahead of the event.
24 hours ahead of the event scheduled, you will receive an email that provides a link to the Live Zoom session with clear instructions on how to join on the day.
If you are unable to join live, an email with the recordings link will be send to you within 24 hours.
BREAKS
There will be a short 15 minute break at 11:15am. Refreshments and snacks can be consumed during the sessions as well but this break will provided the needed reset before we continue.
INVESTMENT
$44 a ticket (eventbrite fee is additional)
All in-person ticket holders will receive a link to the audio recording for FREE (not to be distributed)
REFUNDS
There will be No Refunds issued for this event once ticket has been purchased.
If you are having difficulties with your online event link please email me at hello@moderndaymedium.net
Sending love and I look forward to taking your child(ren) on this journey, Julie x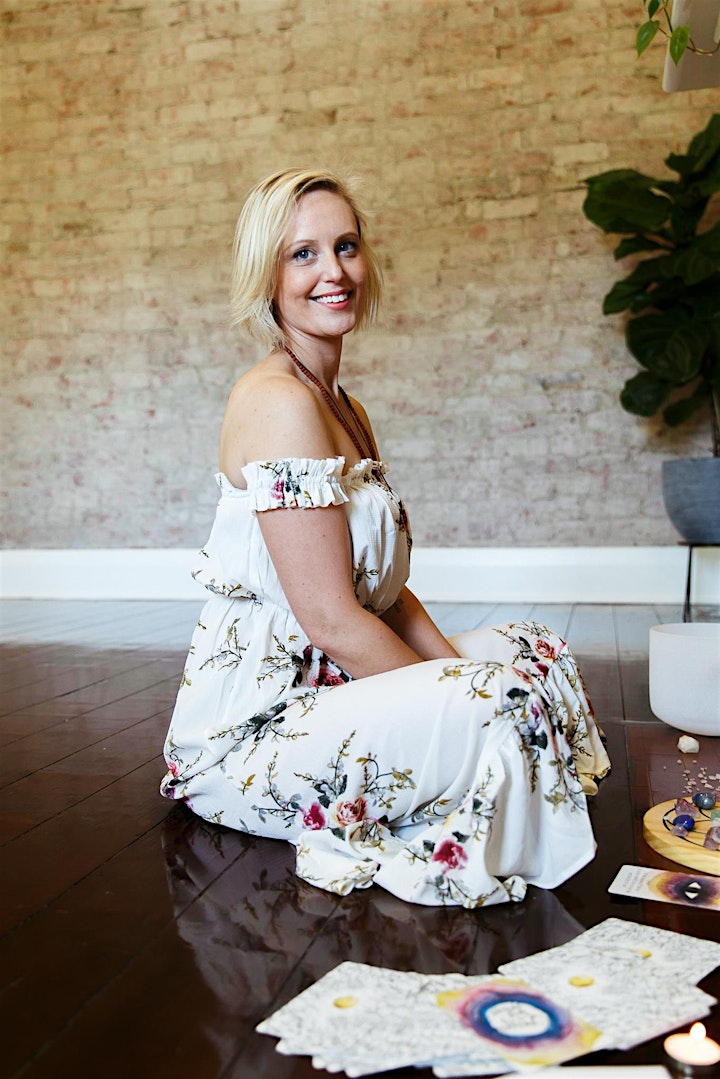 Organiser of THE MYSTICS CIRCLE ⭕️
"She's a modern-day medium, the girl next door with this extraordinary gift...an original healer"
Working with her SPIRIT GUIDE, St. Joachim and those from the Highest Light Counsel, Julie conveys insightful and detailed MESSAGES. She looks into past influences; examines current situations and external influences; plus she helps open up your mind to opportunities through predictive events arising, all with the aim in helping you gain a WIDER perspective & DEEPER understanding of your SOUL's PURPOSE.
​Julie believes in the importance of understanding your SOUL PURPOSE as it's imperative to your overall health and wellbeing. It contributes to your openness, awareness, growth and more importantly how you move through this LIFE.