It can be challenging to know how to approach a medical news story.
About this event
With vaccine hesitancy a problem in the COVID-19 pandemic response and the public engaging with health news daily, it can be challenging to know how to approach a medical news story.
Effectively and accurately communicated health news is vital at all times, not just in crisis. So how should journalists approach such a complicated and sometimes fast-changing field in a way which informs and reassures media consumers?
Join us for a special MPC webinar on health literacy, featuring Professor Nancy Baxter, Professor Tony Blakely, and Damian Ferrie with moderator Emily Rice.
Professor Baxter is a clinical epidemiologist, surgeon and health services researcher, and is currently head of the Melbourne School of Population and Global Health at the University of Melbourne. With over 300 peer-reviewed articles and decades of experience, she is known for her straight forward delivery and speaking the truth, even when it is unpopular.
Professor Blakely is an epidemiologist and public health medicine specialist, and is presently director of the Population Interventions Unit within the Centre for Epidemiology and Biostatistics at the University of Melbourne. With extensive experience across a range of topics, Dr Blakely has over 300 peer-reviewed articles to his name.
Damian Ferrie is the CEO of Star Health, a large community health service which serves vulnerable populations in Melbourne's inner south and bayside suburbs. He is currently chair of both the Victorian Council of Social Services and Mental Health Victoria.
Emily Rice is an accomplished broadcast journalist with more than 20 years' journalism experience across Australia and internationally. She is currently 9News Melbourne's Medical Reporter.
We are pleased to partner with the University of Melbourne and the Victorian Healthcare Association to present this event.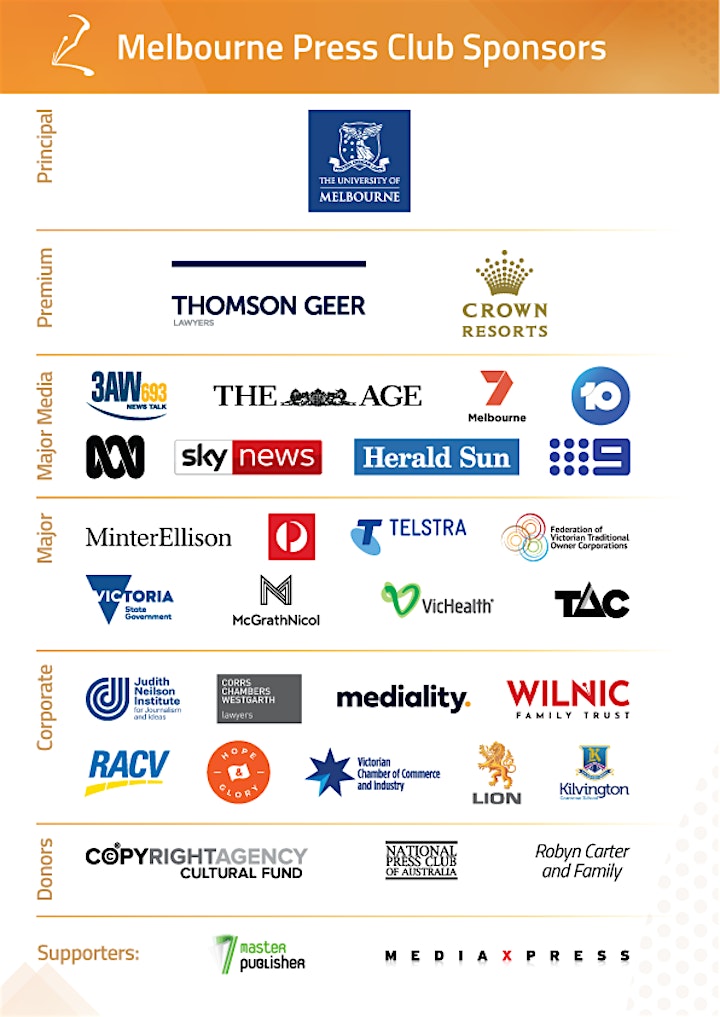 Organiser of The Media and Health Literacy: Our role in communicating medical news