About this event
Thursday 9 December 2021 | 9:00am - 4:00pm
Friday 10 December 2021 | 9:00am - 4:00pm
___________________________________________________________________________________________
Coming Up at MavCon The team are delivering a session we've all put a ton of work into and that we're super excited about. It could be the single biggest difference between staying flat in your business for the foreseeable or scaling up and growing to a million dollars a year.
This session is about the 5 reasons coaches don't go up belts and what to do about them.
Let's start with this: Your history doesn't matter. If you've had a long history of growth, that's amazing. If you've had a long history of flatlining, it doesn't matter. It's much better to focus on what is happening next.
We all come to this event with a clean slate.
So why don't we grow? Well, I think there are 5 main reasons: Two are internal, they're in our heads, one's related to strategy, and a couple are the way we go about things — that's 2 Why's, a What, and a couple of How's.
First, sometimes we lose touch with a compelling reason why. We're comfortable — that doesn't mean life's great; it means we're not uncomfortable enough to do anything about it. We're going to help you connect deeply to a compelling why using something I've really just figured out: Your WHY is in your WHO, so at the Intensive, we've got a method for attaching your growth to a WHO you really care about, enough to create real drive and momentum.
Second, we've all got that whiny, nagging voice in our heads. I know I do, and I suspect that if I've got it, you do too. You know the one, it's the voice that's saying "you can't", or "you shouldn't", "I don't know if you're doing this right". Now, the truth is you'll probably never shut that voice up entirely so we've got some specific strategies for you to let go of the doubts and grab hold of the truth.
Third, we pick the wrong strategy for our business. It's either wrong for our business model, wrong for our personality type, or wrong for the business stage, and sometimes it's just wrong for right now. In the activity for this session, we'll help you make sure you're always clear about what to focus on and when so this doesn't become a problem for you.
Fourth, we feel like we're doing the right strategy, but it's just not working. How do we diagnose? How do we fix it? How do we make sure — especially from a Sales and Marketing perspective — that things are heading in the right direction? So if you've been doing "the right things", but they haven't been working, this session's really going to help you find some traction.
And fifth, the reality for many of us is that we're really good at avoiding the stuff we need to do. We know when we are doing this. We use stories and softeners because we don't want to address what we know we need to.
This whole session's designed to be transparent and real: Here are the things we see going on; what's going on for you? And then, for each one of the 5 problems, what does the fix look like? The fixes are practical and easy to implement.
We're really about this upcoming MavCon. Our motto at 100x is, "We will live our best lives, helping others live theirs." May this be the case!
We're looking forward to hosting you,
Peter and Claire Low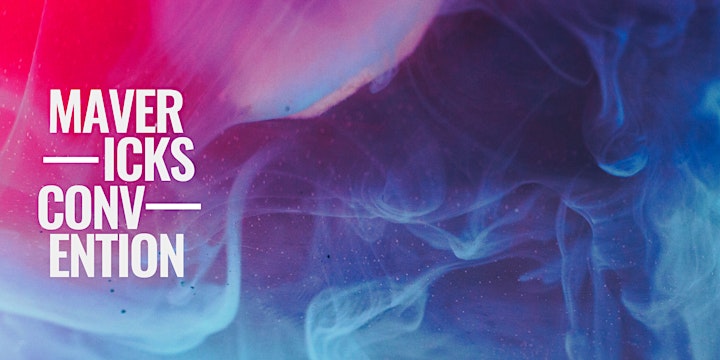 Organizer of The Mavericks Convention
About Peter Low:
Peter Low is a business leadership coach who works with Christian men and woman to encourage and practically equip them to be the next generation of marketplace leaders and Kingdom Builders.  He is the founder of 100x which encourages people to provide a multiple return (not just a percentage return) on their gifts within business.
After successfully building his managed cloud company (Cavalry) from a start-up working from a bedroom at his parents' home; to a multi-million-dollar, award-winning company with international offices, Peter truly knows what fuels business and personal growth. 
From personal experience, he has found that bringing Maverick Thinking and Conventional implementation in the right mix, at the right time with rhythmic review builds success. 
Both must work together.  By itself, "maverick thinking" brings ideas and asks questions of possibility.  "Conventional implementation" on its own, only maintains the status quo.
Cavalry have been recognised with numerous awards at both a national and international level.  Internationally by APAC CIO (Top 15 Cloud Companies to Watch), Business Insights (Top 10 Cloud Company Globally) and MSP501 (Top 200 Managed Service Firm Globally).  Cavalry have consistently been one of Australia's Top 50 fastest growing IT firms (as recognised by the CRN Fast 50) and have featured as a finalist for numerous ARN awards.
Peter was a scholarship recipient for his Bachelor of Business Degree from the University of Technology Sydney, and has an Executive MBA from the Australian Graduate School of Management where he was voted "Most likely to succeed as CEO" by his cohort peers. 
Peter sees himself as a helper and passionately wishes to pass forward all his experience and wisdom to the next generation of market place leaders and Kingdom Builders.